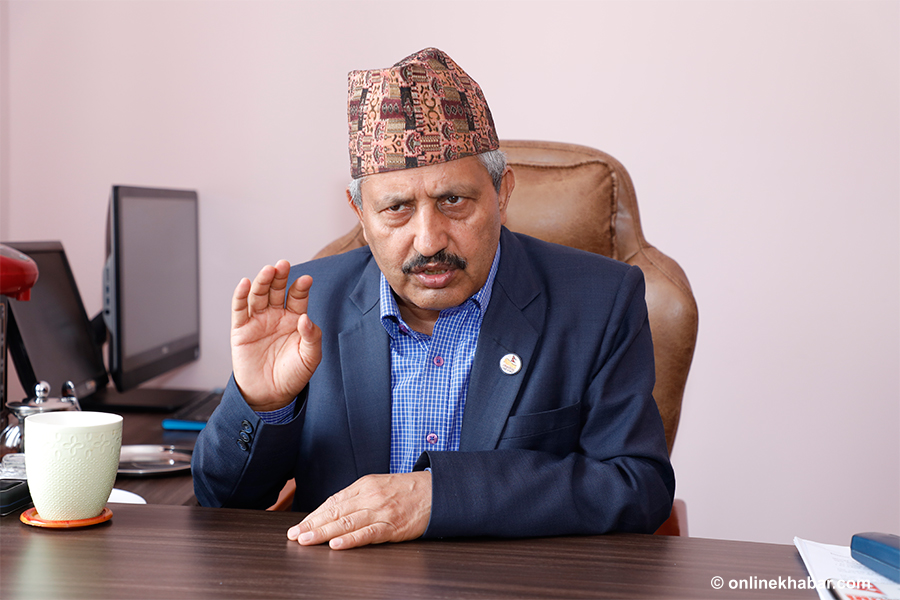 Kathmandu, September 2
Education Minister Giriraj Mani Pokharel says he will not let the entire academic year go to the waste because of the Covid-19 crisis.
The minister's statement comes at a time when the school year has already reached its fifth month without a single class. Many schools have conducted online classes, but they are reportedly ineffective whereas thousands of the students do not access them.
Speaking in a virtual meeting with officials of the ruling Nepal Communist Party's student wing, Pokharel said the government could reduce the course contents for this year so as to save the academic year.
He also informed that the government was preparing a guideline to make sure alternative models of learning such as online classes would be recognised as an integral part of the evaluation system.
In another context, the minister said the government was also thinking about opening a television channel dedicated to distance learning.