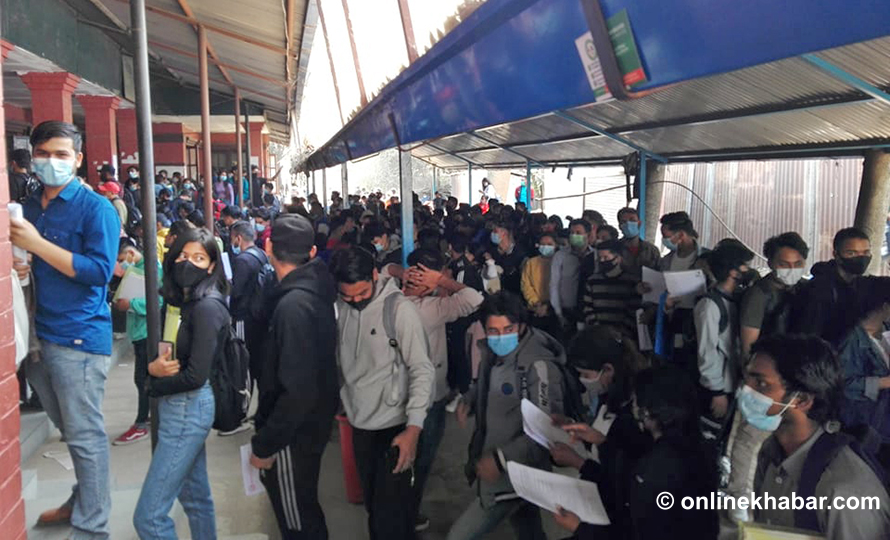 Kathmandu, April 27
The government has withdrawn its decision not to provide approval for studying abroad (no objection certificate or NOC) for non-university courses like diplomas and advanced diplomas.
This decision comes after widespread criticisms from various stakeholders.
The Ministry of Education had said students seeking approval to study abroad would only be allowed to go if they were admitted to a university programme of the bachelor's level or higher. This decision was taken as the country's education law defined education up to grade 12 as school education.
"But, due to the technical regulations of some foreign universities, we had to revoke the earlier decision," says a source at the Education Ministry. "Some universities do not directly admit students for bachelor programmes hence this revision was necessary."
With this amendment, students will receive the NOCs even if they are going for diplomas, advanced diplomas and language courses.