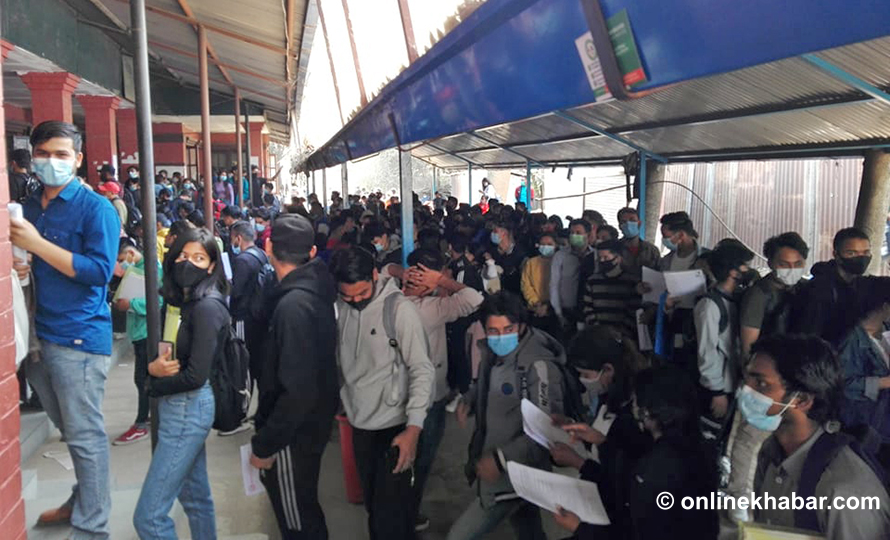 Kathmandu, May 15
Students looking to go abroad for education can now print their no objection certificate or NOC online.
The decision was made by the NOC (No Objection Certificate) branch of the Ministry of Education, Science and Technology at a programme held on Monday.
Prior to this, the branch had opted for a semi-online model through which students would fill in their application and get dates for them to visit the branch to get their NOCs. Now, with a change in the rule, students can apply and print the NOC online on their own.
At an event organised to launch the system, Education Minister Ashok Kumar Rai said this decision was commendable and was made to help students.
Rai said 40 per cent of work still remains and added students can even pay the NOC fee online.
Education Secretary Ram Krishna Subedi said that now other agencies should also start their services through the online system.