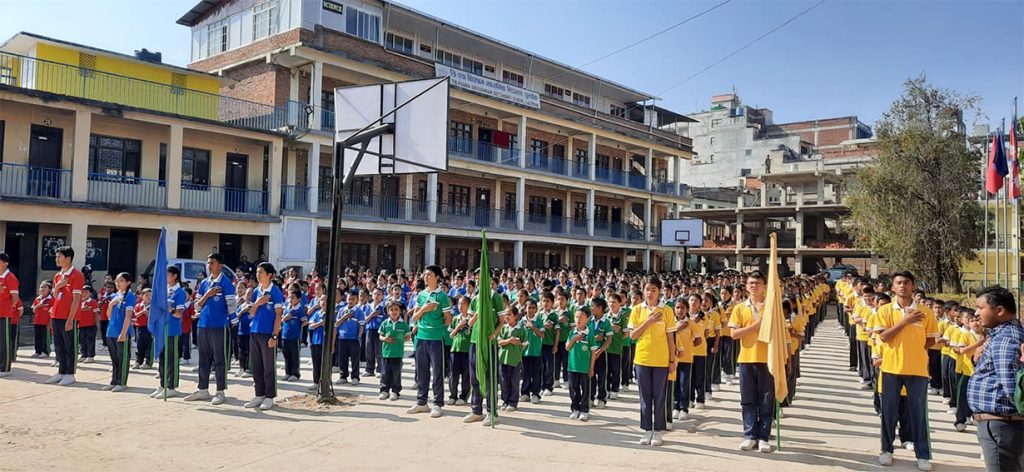 April-May is the school enrolment season in Nepal. The government every year runs an official campaign to ensure none of the school-going children is deprived of an opportunity for education. But, besides the said objective, stakeholders believe the campaign is also an effort to increase the number of students at community schools, or the ones run with government funding.
Everyone knows whenever there are other options available, community schools are not an ideal choice in Nepal. But does it apply to every school?
Well, there are some community schools that are getting more students than their capacity. Hence, regardless of the government notice against entrance tests for admission, they have been forced to restrict admissions.
How has that been possible?
The data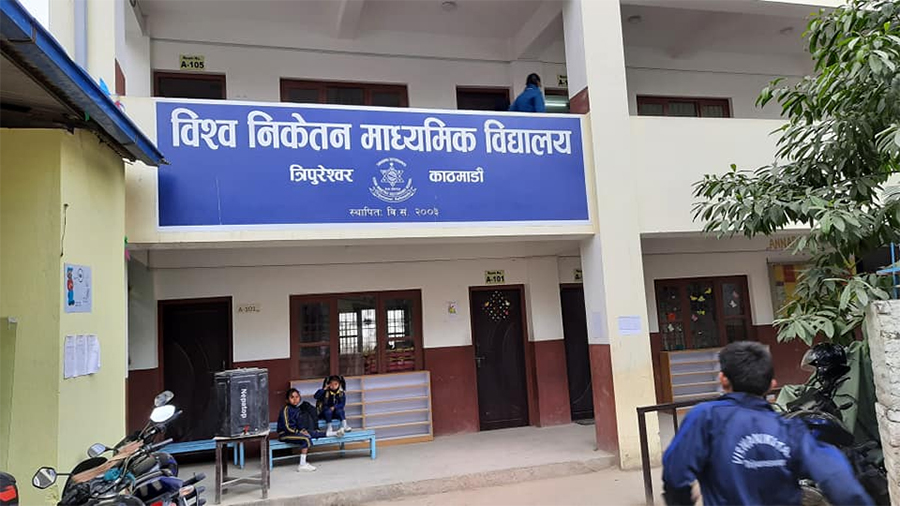 The Auditor General's 60th annual report shows that the number of students in community schools is decreasing every year. Compared to the academic year 2017/18, the number of students in community schools decreased by 20.14 per cent in the academic session 2021/22, during which the enrolment increased by 47.55 per cent in private/institutional schools.
There are 27,812 community schools in Nepal, of which 422 schools have been declared as model schools by the government. According to the principals, the number of students in those community schools is higher and there is a rush for new admissions because of quality.
Among the many community schools in the Kathmandu metropolitan city are Vishwa Niketan Secondary School in Tripureshwar, Gyanodaya Secondary School in Bafal, Saraswati Secondary School in Koteshwar, and Pashupati Secondary School in Chabahil.
An entrance exam is the only solution
Vishwa Niketan Secondary School principal Heramba Raj Kandel says that the school conducts interviews for new enrolments from grades one to five as per the syllabus and conducts written tests for new enrolments from grades six to nine. "Yes, we have been told not to conduct the entrance exam, but there is no way out. We cannot admit everyone who walks in," he says.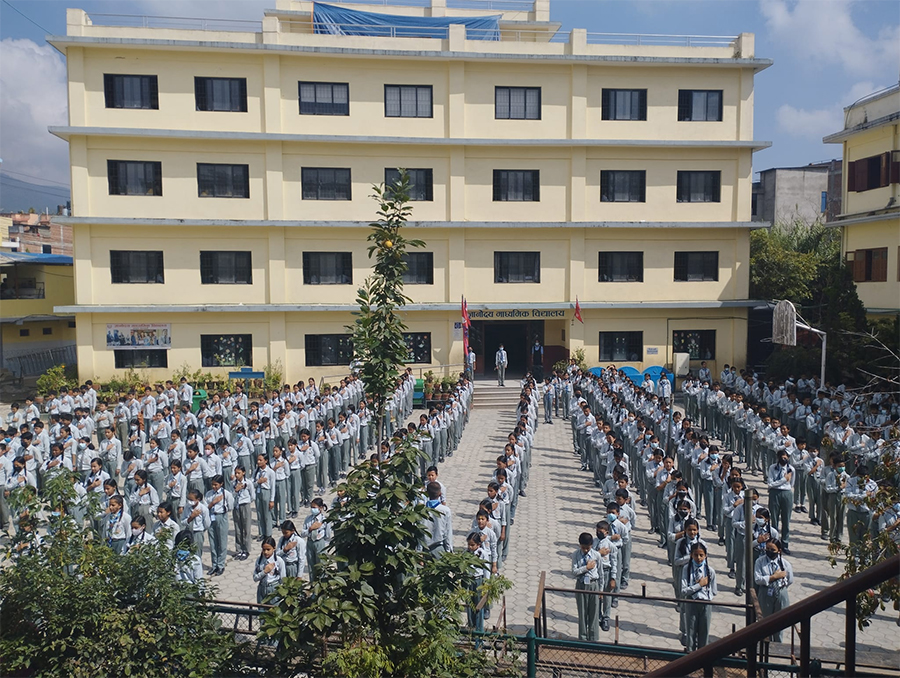 This year, 142 children got enrolled in the lower grades. Some 500 children gave interviews for grades one to five and 700 sat for entrance exams for grades six to nine. They have plans to take in just 400 new students for grades one to nine from that. For the academic session, more than 4,000 students took the final exam.
The number of students in Bouddha-based Janakalyan Secondary School is also high. Principal Kumari Kamala Rai says that the school also conducts entrance exams to control the influx of new students. This year, the school plans to take in just 250 new students and is conducting exams accordingly. In the last academic session, 2,500 students took the final exams.
Principal Rai says that their learning level is being checked through the general interview of the students that want to enrol in grades one to four.
She comments, "The government has a dual character. They demand that the quality of education should be maintained but also that there should not be any entrance exams. Exams are necessary to maintain quality as we cannot just enrol everyone."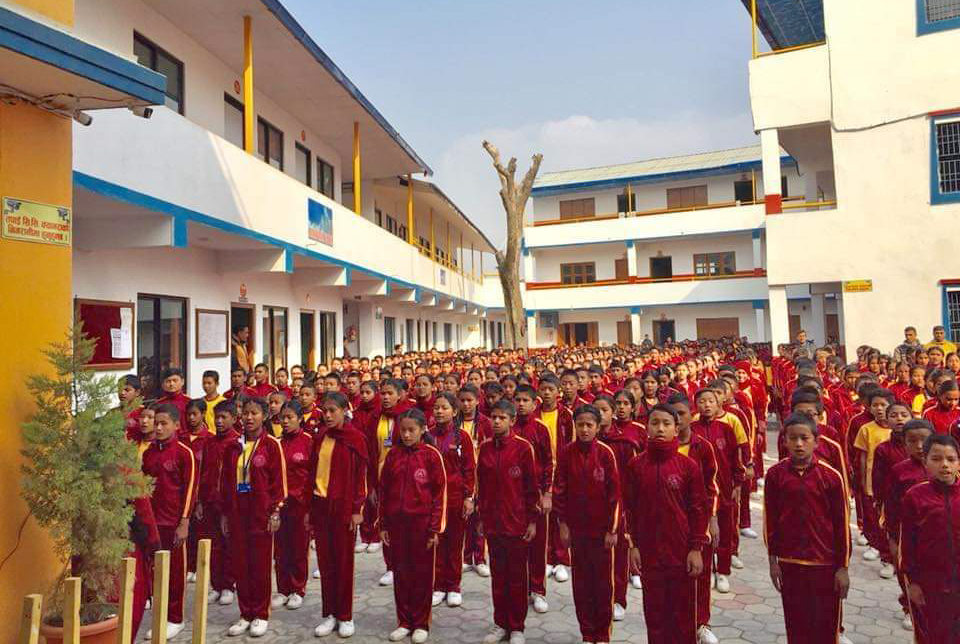 Principal Januka Nepal Paudel of Neel Barahi Secondary School in Kalimati says, in the last academic session, 1,200 students took the final exams from her school. The school is also holding entrance exams to fill the seats after they finish enrolling their existing students only.
The situation of Padmakanya Vidyashram Secondary School is also similar. In the last academic session, some 900 students took the final exams. Principal Rita Tiwari informs that the only-girl school has taken the entrance exam once already and is preparing for another, to filter the students.
Panchakanya Basic School which has up to the eighth grade also sees many admission requests, but even with a capacity of 300 students, it only took 50 new admissions this year. Principal Vidya Ranjit says other students are being recommended to other nearby community schools.
Model community schools in Lalitpur and Bhaktapur
Adarsha Shaul Secondary School of Bungamati, Lalitpur, is one of the schools with the highest number of students in the district. According to Principal Gyan Bhakta Maharjan, more than 2,000 students took the final exams in the last academic session and it is preparing to take 136 new admissions, equal to its recent grade 10 pass-outs.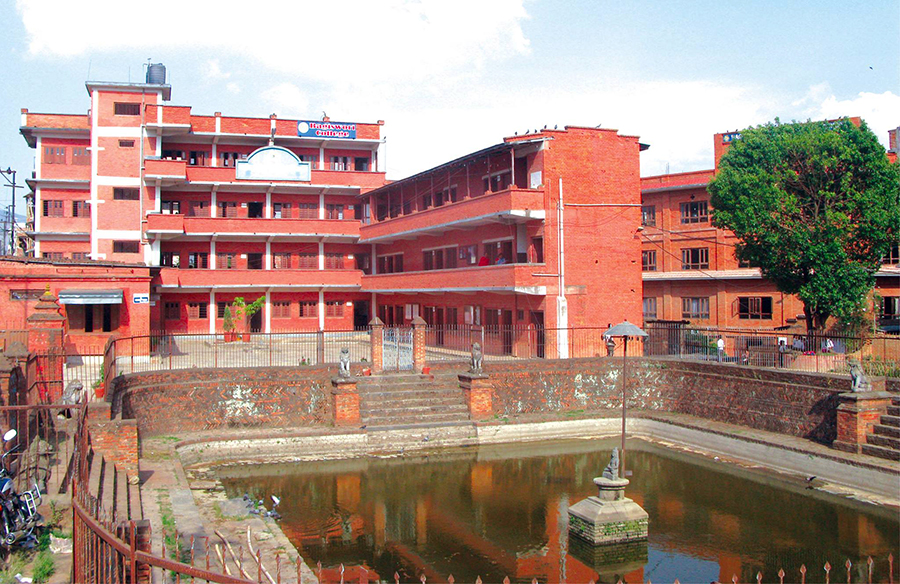 It has conducted one entrance exam once for the new admissions already and is now preparing for the next. "This year, it seems that there has been a decrease in the number of new admissions," he says.
Prabhat Secondary School in Gwarko also held the first stage of the entrance exams, through which it will enrol 300 new students this year. Principal Devi Dulal says that the school has 1,200 students and the exams will help it control the student population, and filter those who want to and can learn well to get into the school of their choice.
Apart from these schools, Tri Padma Secondary School (Pulchok), Shramik Shanti (Chyasal) and Harisiddhi Secondary School (Harisiddhi) among others also have a high student population.
In Bhaktapur municipality, new admissions started late because of the celebration of Biska Jatra. There, Bageshwari High School conducted two entrance exams as well. Along with Bageshwari, schools such as Khwopa Secondary School, Sainik Vidyalaya and others have a lot of students for new admissions.
In the last academic session, 2,000 students of Bageshwari took the final exams. And, according to the principal of the school, Krishna Prasad Dhanchha, preparations are being made to take 500 new admissions from grades one to nine this year.
---
This story was translated from the original Nepali version and edited for clarity and length.