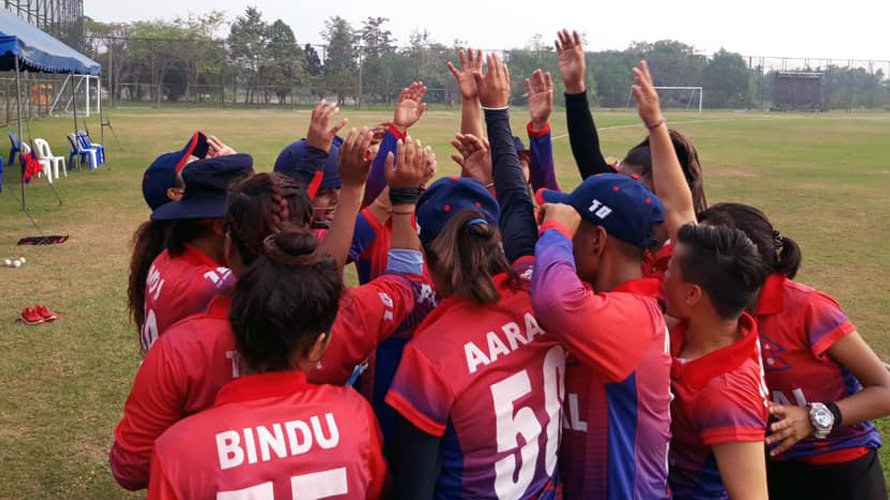 Kathmandu, February 22
Nepal won their match against the United Arab Emirates by seven wickets in ICC Women's T20 World Cup Asia Qualifier on Friday.
Nepal achieved the meagre target of 42 runs at the loss of three wickets in 10.2 overs. Rubina Chhetri scored 18 runs for Nepal not out.
Likewise, Kajal Shrestha and Sita Rana Magar scored 15 and six runs respectively. Apsari Begam could not make any score.
In the first innings, the UAE scored 41 runs in 17.3 overs losing all wickets. Neri Thapa took four wickets from the opponents.
Sita Rana Magar, Karuna Kunwar and Sonu Khadka took two wickets each.
Earlier, Nepal had won their match against Malaysia, but lost to Thailand.