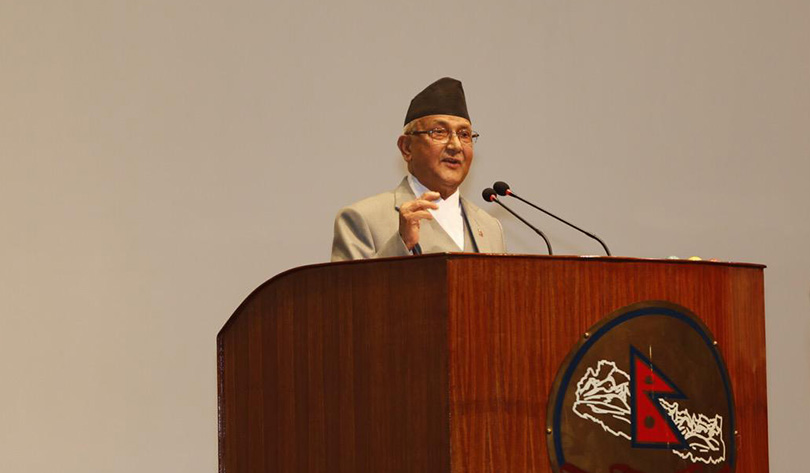 Kathmandu, May 13
Prime Minister KP Sharma Oli will respond to questions on the government's policies and programmes for the fiscal 2073-74, in the Parliament, on Friday.
Last Sunday, President Bidhya Devi Bhandari presented the policies and programmes on behalf of the government in the Parliament.
Preparations are afoot to pass the policies and programmes after Prime Minister Oli responds to these questions.
Early on Friday, some lawmakers will comment on the policies and programmes.  Oli will respond to all the queries after that.
While speaking in the House, lawmakers from parties in the ruling coalition have defended the policies and programmes, whereas opposition parties have opposed the same. The main opposition Nepali Congress has accused the government of bringing programmes that will have long-term impact without conducting a proper study.