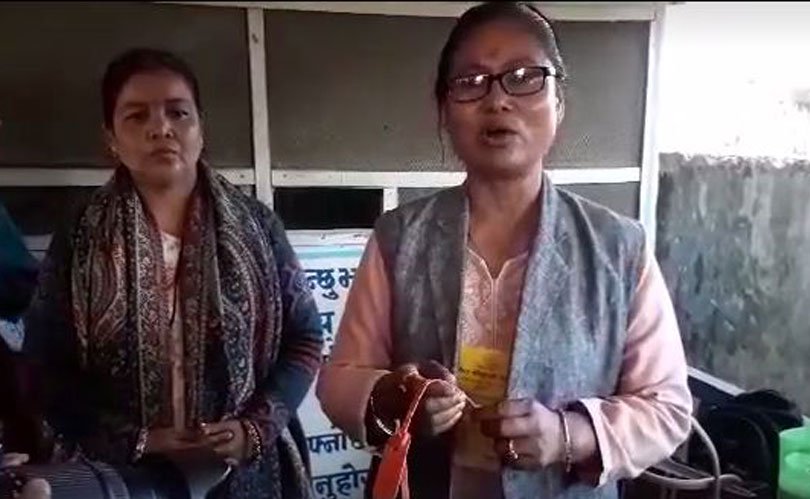 Dharan, December 11
Vote counting has been halted in Sunsari-3, where Deputy Prime Minister and Nepali Congress leader Bijay Kumar Gachhadar is struggling to make a win against CPN-UML leader Bhagawati Chaudhary.
So far, 64,231 votes have been counted. Chaudhary has received 29,326 votes and is closely followed by Gachhadar, who has 29,171 votes so far.
But now, the leftist alliance has accused Gachhadar of trying to rig the results, pushing the count into the halt.
Chaudhary says the DPM has set up some plots to defeat her as ballot papers with stubs were found at the counting venue.
"After ballots with stubs were found, we wanted to check their serial numbers," Chaudhary says, "But, the Election Officer Tika Ghimire did not let us check them."
Chaudhary says poll officials are working in cahoots with Gachhadar as they had denied installing a CCTV at the venue.
The candidate has filed an application at the Election Commission demanding the change in Election Officer. She says she will not let the counting continue, informing her party leadership has been informed about the issue.
Meanwhile, cadres of the leftist alliance are demonstrating outside the counting venue now.