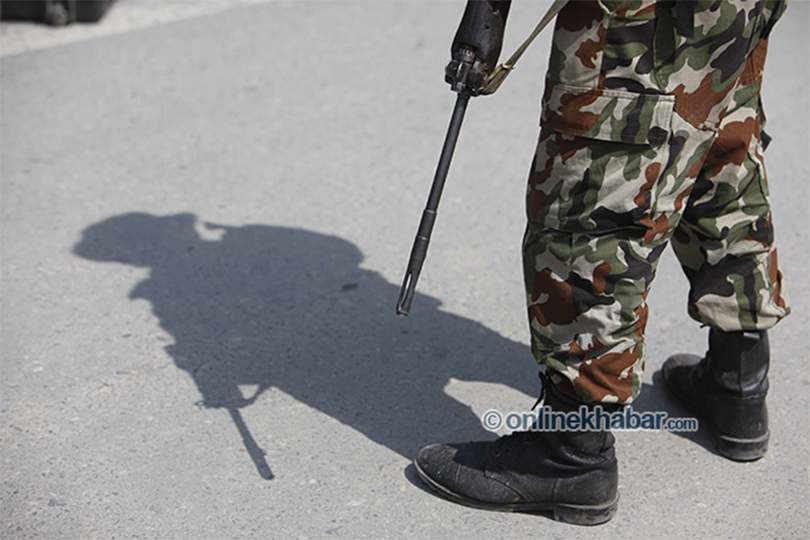 Kathmandu, August 8
Nepali army and police officials have been frequently barred from attending training programmes to be held in foreign lands owing to vetting enlistment of various departs of Nepal Army, Armed Police Force and Nepal Police.
The issue has come into limelight once against after two SPs and a police inspector were barred from taking a flight to Italy to participate in a training sponsored by the United States in April-May.
The US Embassay claimed that they were involved in serious human rights violation cases. However, the only reason they were excluded from the opportunity was they were deployed at the Metropolitan Crime Division of Nepal Police, which is on the vetting list of US government.
Vetting enlistment began in Nepal after the establishment of Office of the High Commissioner for Human Rights (OHCHR) during the armed conflict. The Office was closed after some years, but the vetting tradition continued.
Foreign missions have been updating vetting list on the basis of international human rights organisations' reports.
Earlier, Nepal Army colonel Kumar Lama was arrested in UK in January 2013 on the basis of vetting enlistment. He was accused of human rights violation during the armed conflict. The British court acquitted him just last year.
Likewise, former IG Kuber Singh Rana, DIG Madhu Pudasaini, DIG Parbati Thapa Magar, SSP Hari Bahadur Pal, SP Basanta Bahadur Kunwar and SP Shyam Lal Gyawali are some names who have been deprived of foreign trips due to to vetting.