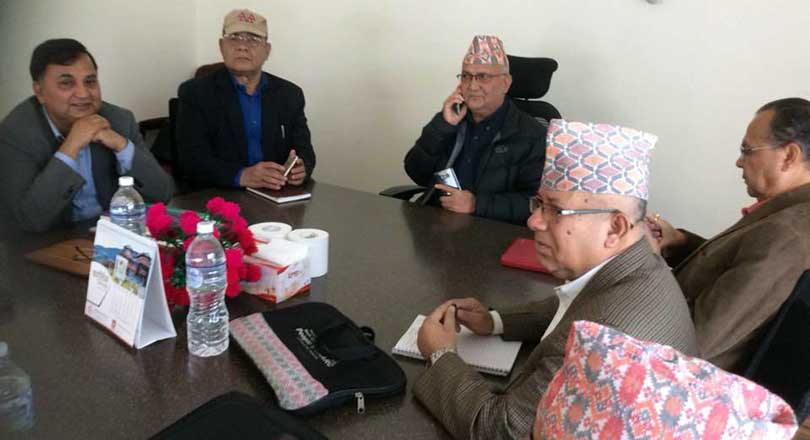 Kathmandu, October 29
The CPN-UML is likely to finalise its candidates for the first-past-the-post elections of House of Representatives and provincial assemblies in the second phase scheduled for December 7.
Top leaders of the party are holding the Standing Committee meeting in Vice-Chairman Bamdev Gautam's house in Bhainepati of Lalitpur.
The parties are required to file nominations for the polls on November 2.
Likewise, the leaders are also discussing corrections in the proportional representation closed list as the Election Commission's deadline to correct the list is ending today.
The party is partnering with the CPN-Maoist Centre in the polls and the two parties have almost finalised distribution of the constituencies. However, the meeting today will give the final touch to the distribution, according to a leader.