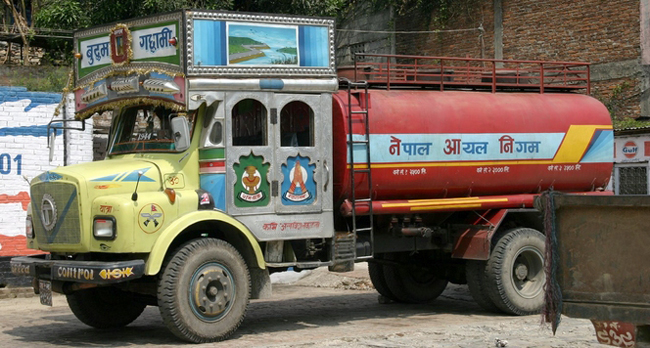 Kathmandu, September 20
It has already been two years since the government decided to install security locks in fuel tankers so as to control leakage during transportation. However, the decision is yet to be implemented.
Nepal Oil Corporation spokesperson Birendra Goit, however, claims the Corporation is at the final stage of installing the systems in tankers which transport fuel from Siliguri and Gonda depots of India. After completing the installation in these tankers, the feature will be installed in others, according to him.
He further claims both the countries are responsible for the delay.
There are around 1,800 tankers supplying fuel from India to Nepal. After the installation of new system, only depots which load the fuel in India and those unloading in Nepal have the keys to open the storage.
Transportation workers including tanker drivers steal the oil on the way and sell them as they can easily open the manual locks as the tankers currently have, it has been widely reported.