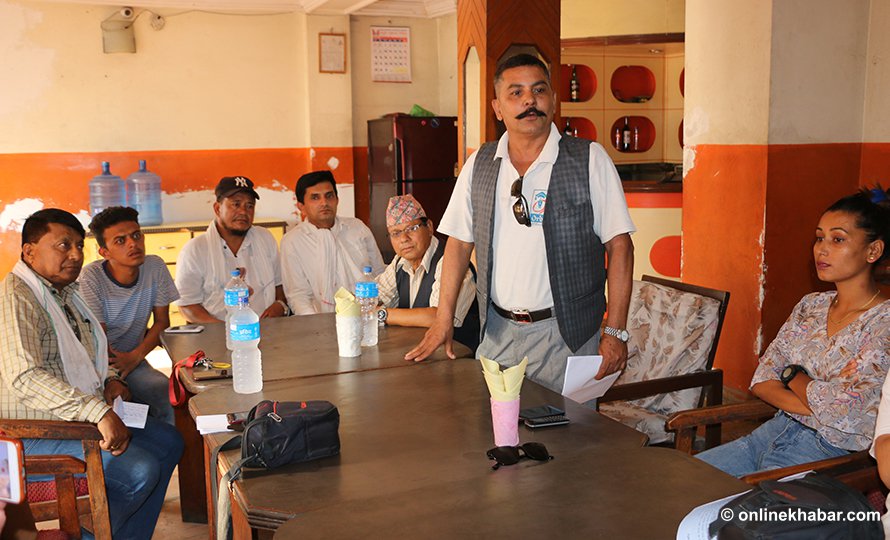 Butwal, May 16
Police in Butwal of Rupandehi district arrested two persons after they allegedly played the old national anthem of the country, Shreeman Gambhira Nepali.
Pritam KC and Mahendra Bishwakarma were arrested on Sunday after they played the old national anthem during an event on Saturday, according to police.
KC and Bishwakarma are chairpersons of west regional and district committees of Shahi Yuwa Shakti Nepal, a youth group demanding the reinstatement of monarchy. The old national anthem also pays honour to the monarchy.
DSP Dil Bahadur Malla informs the duo will face a public offence case.
Meanwhile, KC started a hunger strike under police detention demanding the release. Hence, their families and the organisation have called for their early release.
They have also warned of a protest if the arrestees were not released in next 24 hours.