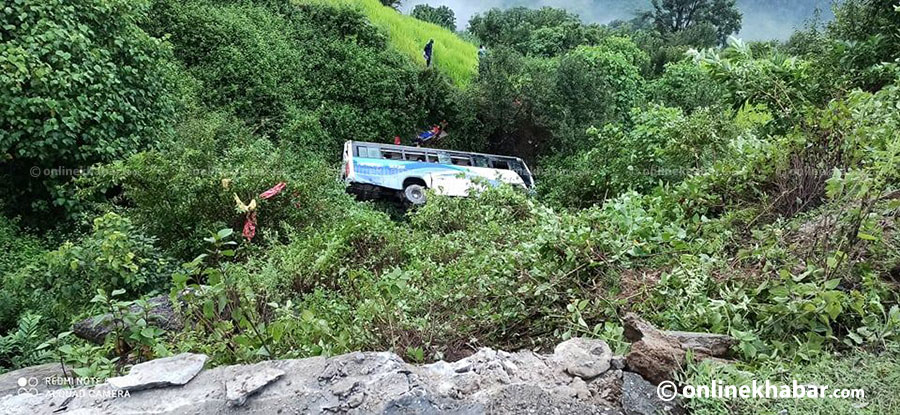 Doti, August 12
Three persons have died when a bus fell off the road in Purbichauki rural municipality of Doti in the Sudurpaschim province on Wednesday morning.
The bus (Na 6 Kha 2529) was carrying locals of the district, who were returning from their workstations in India,  from Dhangadhi of Kailali.
Inspector Karna Bahadur Bohora at the District Police Office says the victims killed on the spot are yet to be identified.
The other 31 persons have sustained injuries when it fell off the road at local Khirsain, Purbichauki-1, at around 5:30 am today. They are undergoing treatment at the District Hospital. Some of the injured are said to be critical.
Police personnel assisted by locals had rescued the injured from the incident site.
Further investigation is underway.