Visiting Nepal is a once-in-a-lifetime opportunity. When you are visiting another country for a vacation, you most probably will want to experience everything that the country has to offer. Nepal indeed has a lot of enticing experiences for you. From paragliding to climbing the tallest mountain in the world, there are lots of things in Nepal you might not want to miss during your trip.
Among that plethora of experiences, here are 10 things every traveller should do in Nepal for an ultimate Nepal-visiting experience:
1. Go sightseeing around Kathmandu valley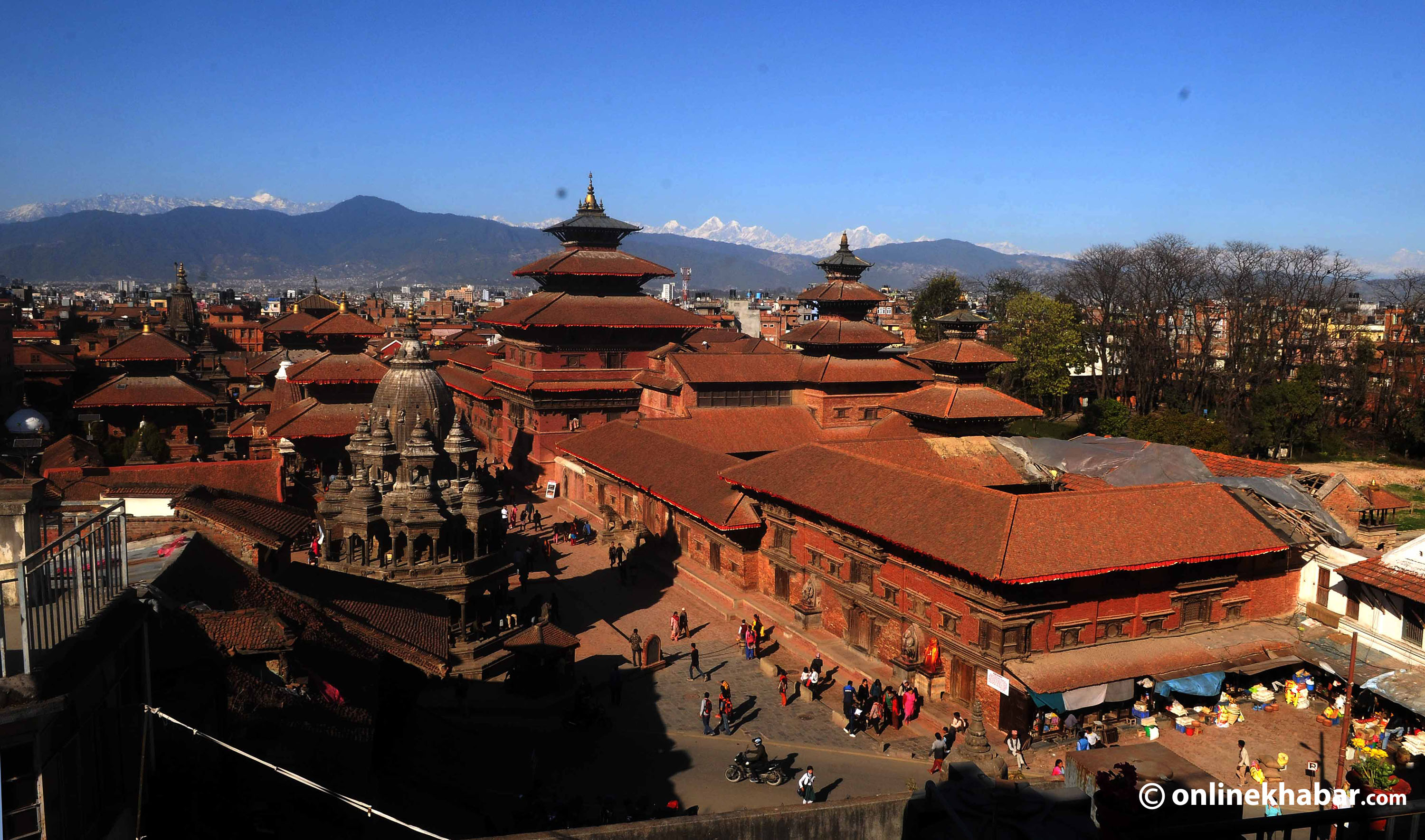 You will most probably be entering Nepal through Kathmandu because the only international airport is located here. In such a case, going sightseeing around the Kathmandu valley might be the first thing you might want to do. This will also be the best thing to do on day 1 of your Nepal visit as you might be too exhausted to do something more adventurous.
Different parts of the valley are famous for various things. Starting from religious sites like Bouddhanath Stupa, Swayambhu Stupa and Pashupatinath Temple to tourist hubs like Thamel and Durbar Marg, you can explore the bests of Kathmandu. As for Lalitpur, Patan Durbar Square is the place to start. If you want to see the historical, cultural and religious side of the valley, another stop is Bhaktapur Durbar Square. Other places to stop are Changu Narayan Temple, the oldest temple in Nepal, and Godavari Botanical Garden with different types of flora and fauna.
2. Go to Pokhara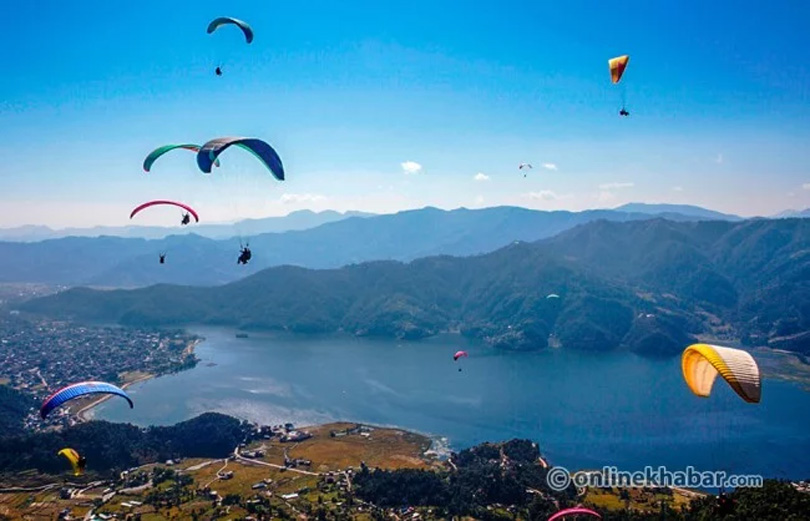 Any visit to Nepal will not be complete until and unless you come to Pokhara and engage in multitudes of adventurous activities this city has to offer. Pokhara is considered the hottest tourist destination in Nepal. There are many religious places you can visit including Tal Bahari Temple, Bindhyabasini, World Peace Stupa, etc. as well as many natural spots like Phewa Lake, Begnas and Rupa Lake along with Mahendra Cave, and Devi's Falls.
For adventure lovers, Pokhara offers one of the best experiences for paragliding and ultralight flights. Zip flyer, skydiving and hand gliding are other great options in Pokhara. Or, relax and enjoy the stunning views of Mount Machhapuchhre and Mount Annapurna among others while air blows all around you. You can also choose to ride through various bike trails around the city and break some sweat. If you are feeling more adventurous, trekking to mountain peaks and their base camps is also an option.
3. Participate in exciting water sports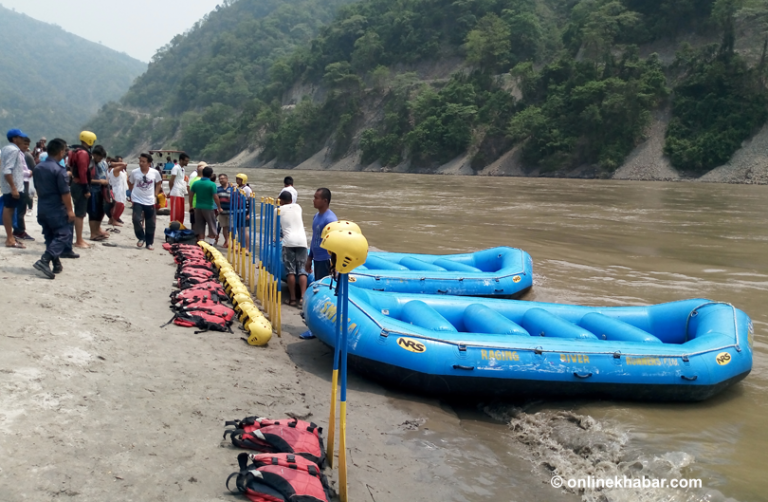 Nepal is a country gifted with lots of water resources. The perennial rivers that come from many mountain ranges in Nepal are famous for rafting. Rivers like Bhote Koshi, Trishuli, Kali Gandaki, Sun Koshi are more popular. However, Bhote Khosi river is best for rafting and kayaking, and Trisuli river is best for canoeing due to its adventures. Another great water sport would be a stand-up paddle in Pokhara. This is the perfect thing to do if you ever visit Nepal and you are adventure enthusiasts.
4. Indulge in other adventure sports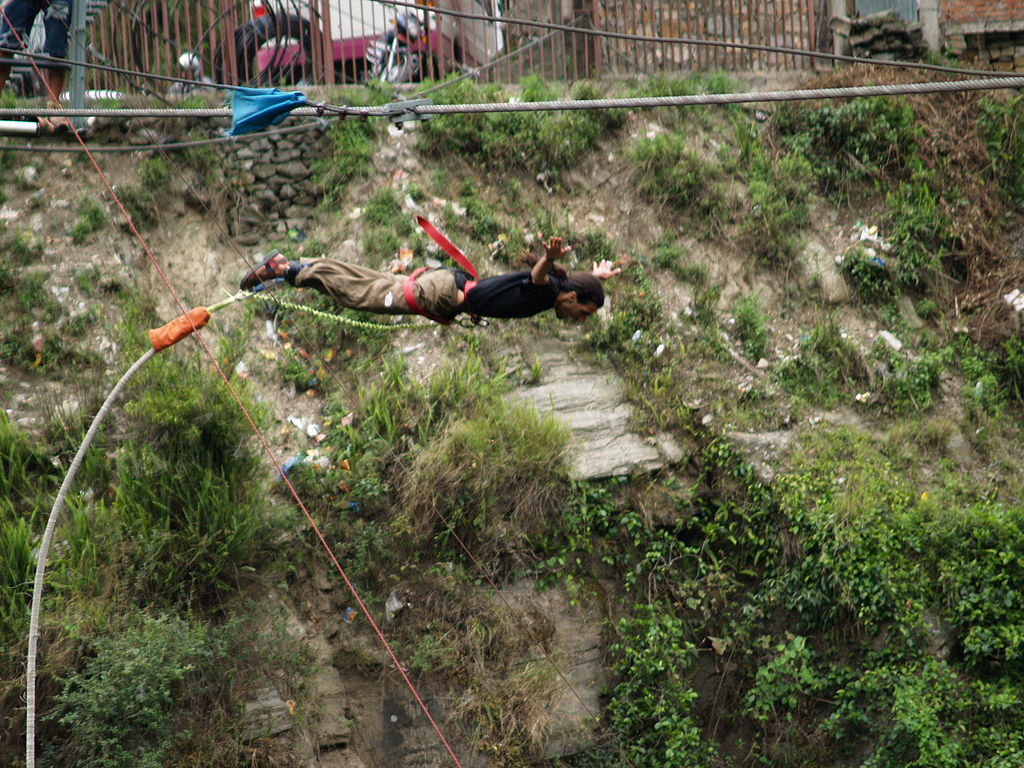 Other than water sports, there are many things that you can do in Nepal in terms of adventure sports. Starting with the biking trails in Kathmandu, its lesser-known trails, hills and forests are perfect for biking enthusiasts. Mountain bikes are easily available in Kathmandu if you want to explore its exquisite landscape.
For the adrenaline rush, you can also go bungee jumping or canyon swing; Bhote Koshi Gorge and Hemja in Pokhara are the best places for sports respectively. You might also be interested in rock climbing at Nagarjun Forest Reserve as it is beginner-friendly and also good for professional ones. Also, you can always visit The village of Humde in the Annapurna region for ice climbing.
5. Go on safari in Chitwan National Park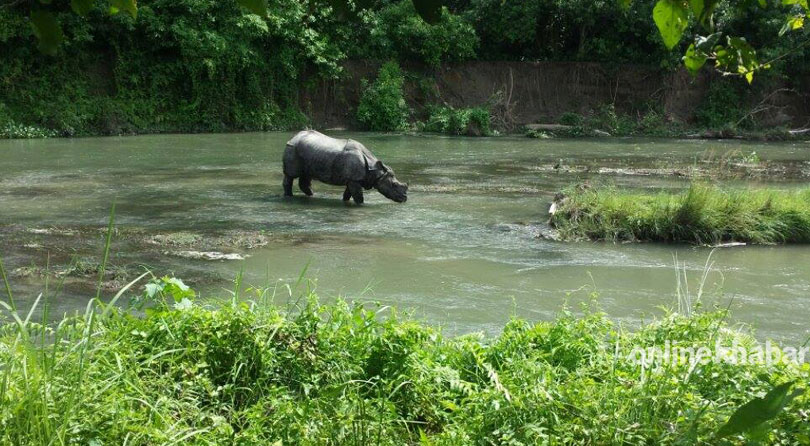 Nepal, though small, has many famous national parks with rich biodiversity in flora and fauna. Chitwan National Park is the oldest and one among the not-to-be-missed places you can visit during your Nepal visit. Wildlife safari is one of the most famous activities in the park, where you can get unforgettable experience to witness one-horned rhinoceros, royal Bengal tigers, ghariyals, peacocks, musk deers, kingfisher, brahminy duck and paradise flycatcher, etc. You can do this by riding on elephants or on jeeps. Animal rights activists have been discouraging elephant riding these days though.
Near the park, you can also visit the Elephant Breeding Centre to learn more about them, feed them, and help them be preserved as they are becoming one of the most endangered animals in the world. You can even go for an elephant bathing in Sauraha and get the opportunity for a dip and dive with the elephants. Not only that you can also enjoy ox and pony rides or go for boating along the Rapti river. The cultural stick-and-peacock dances are not to be missed.
6. Go mountain climbing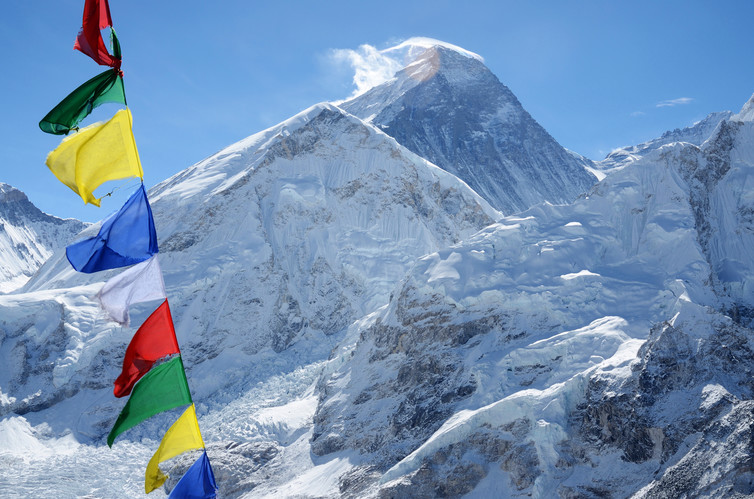 Mountain climbing is also another option for you since Nepal is the home of eight of the highest mountains in the world. Nepal is famous for its astounding trekking routes of paradise. Annapurna and Everest are the two most popular trekking routes in Nepal. Everest trek starts from Lukla which can be reached by flight accompanied by the jaw-dropping view of Dudh Koshi valley. Likewise, the Annapurna hike offers you gorgeous mountains, hot springs and a delightful farming village.
If you do not want to choose an extreme peak like Mt Everest, you can always go for Kanchenjunga or Lhotse to enjoy the mountaineering experience. Yala Peak, Chulu West Peak, Pisang Peak and Island Peak are other few of the peaks that do not have much height but give you the thrill nevertheless.
7. Get on a helicopter flight over Mt Everest
If you are not into mountain climbing, but still want to enjoy the stunning view of Mount Everest, a helicopter flight might be perfect for you. This will not be as exciting as mountain climbing or trekking, but the view of the world's tallest mountain will be a jaw-dropping sight. You will be soaring through the air over the Himalayan range up close, with the view of peaks like Gaurishankar, Cho-Oyu, Lhakpa Dorje and many others will be one of the best things you will do in your life.
8. Visit tea garden in Ilam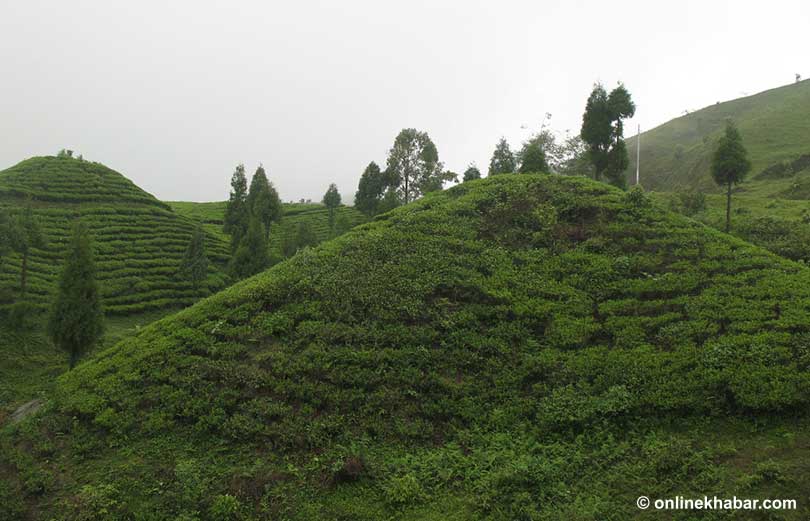 In east Nepal, you can visit Ilam to feel the pleasant scent of tea leaves ever-present in the air. Ilam is one of the most beautiful tea gardens in the world. Also, the tea produced in this place is regarded as one of the best teas in Nepal. The weather in this place is also very mild and very favourable. One can calm down and enjoy some tea. While you are staying there, you can also taste some of the best Ilam teas and their varieties including Nepali spiced tea, Nilgiri tea or even organic Himalayan tea.
9. Visit Lumbini and nearby monasteries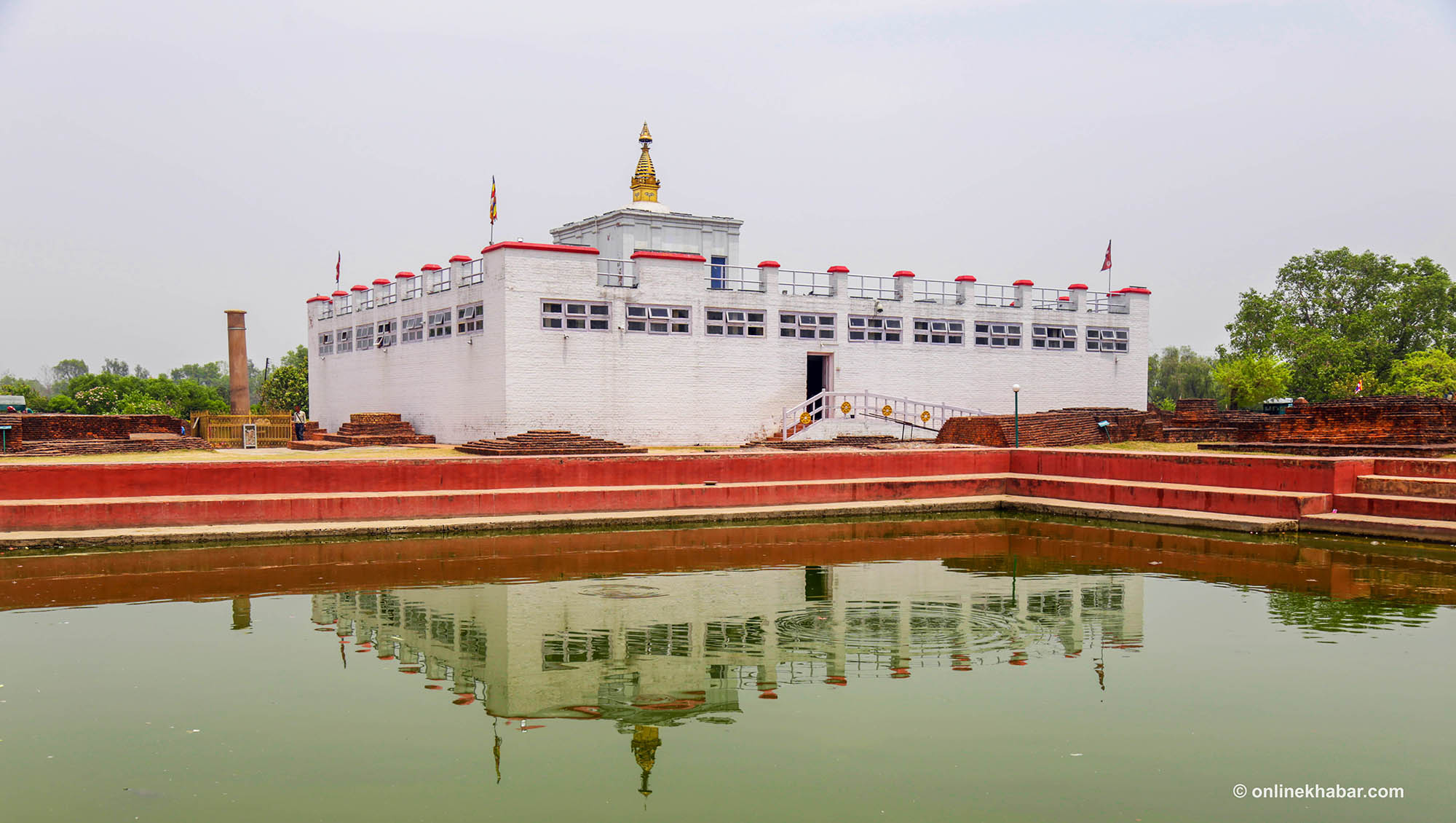 Lumbini is one of the most religiously and historically important sites in Nepal. Lumbini is the birthplace of Gautam Buddha and has many ancient temples. Maya Devi Temple here is regarded as the place where Gautam Buddha was born. Other than that, the major places to visit are Ashoka Pillar, Eternal Peace Flame, Holy Pond, etc.
Lumbini also has a multitude of monasteries and holds high importance in Buddhist rituals every year. Buddhist monks often sit under the tree meditating and chanting spiritual scripts. Not only that, but you can also visit amazing monasteries located here made by people from Germany, Nepal and China, Myanmar, and Vietnam. All have intricate architectural designs with high Buddhist influence.
10. Taste street foods and Newari cuisines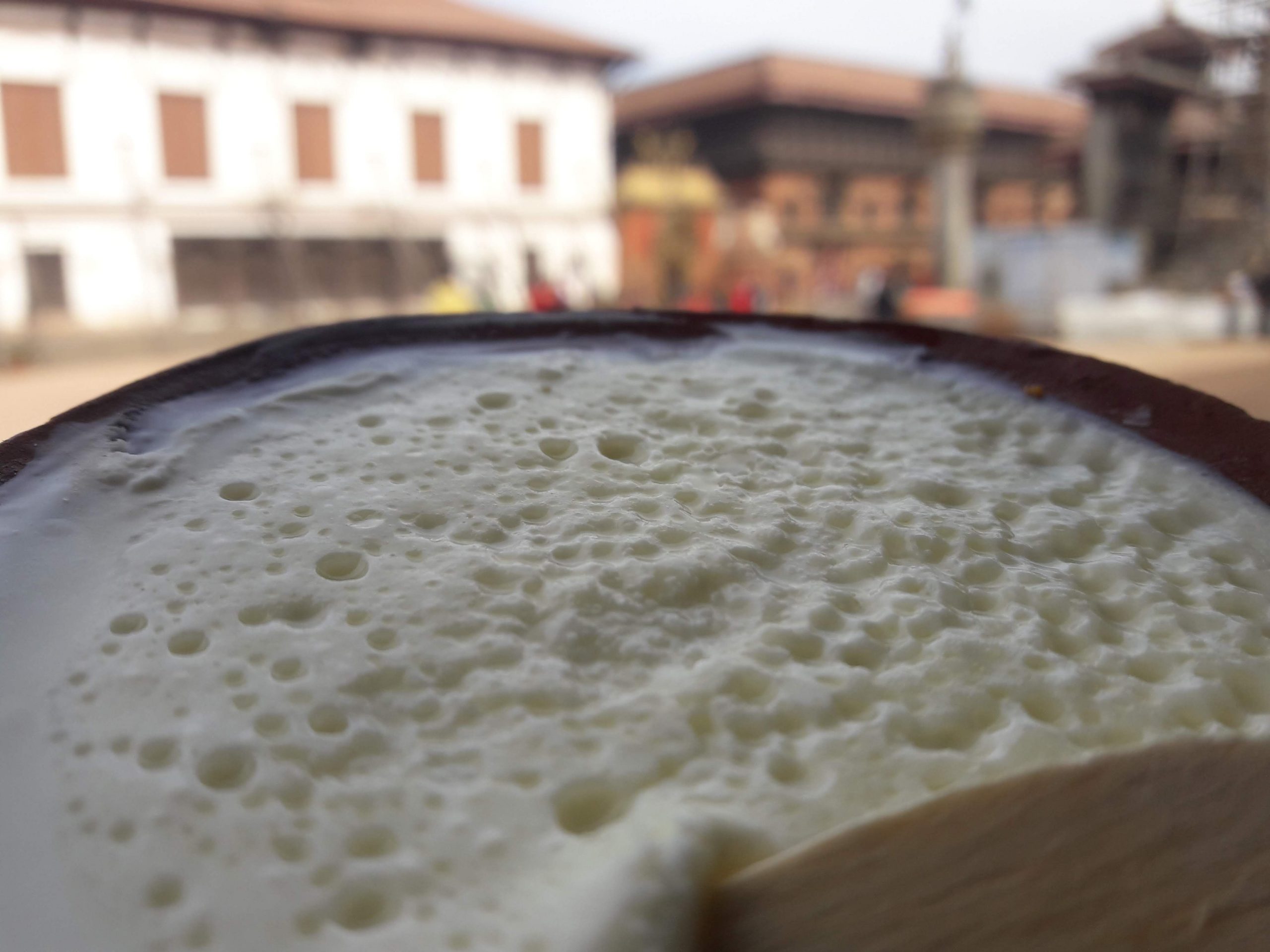 If you are in Nepal, you must try Nepali cuisine, as it reflects the Nepali culture most tastefully. There are so many dishes available with their amazing blend and lip-smacking flavours. Staple foods like dal-bhat and dhindo are popular and healthy ones. These foods are best served with gundruk ko jhol (fermented leafy green pickles) or meat curry.
Other famous food includes Newari food items like samaybaji, chatamari, chhoila, etc. They all are a great option when it comes to cultural cuisines, and you cannot have enough.
If you are craving for local street foods, you can also try momo, chhoila, etc. or try some Indian snacks like pani-puri, chatpatay, and samosa, which are widely available in Nepal. You can always visit Bhaktapur for some authentic, delicious Juju Dhau (yoghurt) for some sweetness. You can also go for a food tour to eat different kinds of food items on your trip or go around to taste the same kind of food from different places. Both will be unforgettable experiences for you.