Like many of his friends, Sushil Pandit had left Nepal for Australia to peruse his higher studies. But after six year of toiling hard in the island nation, Pandit decided to come back and do something in Nepal.
"When you stay there for as long as I did, life starts to get monotonous. Every day is practically the same. Wake up, work for 12-14 hours and sleep. It's the same thing over and over again, which is why after I finished my studies, not caring about permanent residency, I came back to Nepal," he shares.
The out-of-the-blue idea
Not knowing what he would do in Nepal, Pandit returned and started looking for options. Initially he worked at a printing press, but he soon realised that he needed to start something on his own is he wanted to earn good money.
Having studied hotel management, Pandit had always thought about doing something in that field but he had no idea where to start. But while eating dhindo, a typical Nepali dish made up of flour and water, in Thumsi of Nawalparasi East district, Pandit had an idea.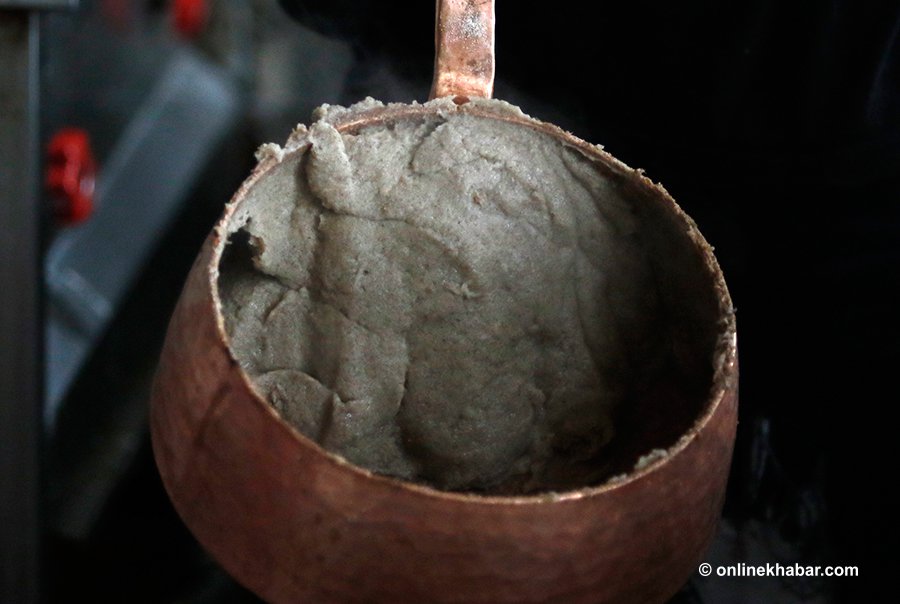 "That is where I got the idea of opening a restaurant which served typical items like dhindo. I started doing homework about dhido and the way it could be served. As I had studied hotel management, I had the technical know how to do it – but I needed to learn about the market," adds Pandit.
After multiple visits to Thumsi, Pandit decided to open a restaurant in 2017 with an investment of Rs 20 million. Wanting to do something different, Pandit's Hotel Jayashree restaurant in Thumsi, only served traditional Nepali cuisine.
Struggle to excel
It wasn't easy during the start. Competing with establishments was tough, but slowly his business started to pick up. "I had to sit and wait for customers. When you're new, it's not easy. But I knew that people would come."
Slowly, his dhindo and local chicken started to make a name for itself and started getting customers. Pandit adds he still gets new people regularly who come to his restaurant to try his buckwheat and mixed dhindo and local chicken. Fish from the nearby Narayani River has also been received well by his customers.
In the two years of operation, not only has he wooed locals, but people talk about his restaurant so much that people travelling on the East-West Highway are his regular visitors.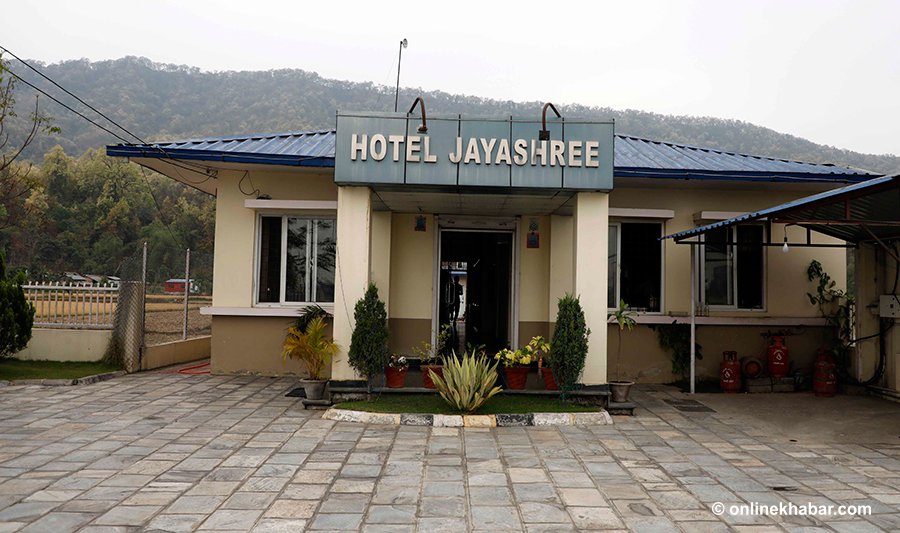 "Coming back and starting this business is the best decision of my life so far. What I realised during my time in Australia is that no work is 'big' or 'small'. Through this small establishment, I feel quite satisfied at the moment."
Pandit shares that his restaurant earns around Rs 35,000-40,000 on a daily basis. The restaurant also employs 14 people. Knowing that you need to have happy staff, Pandit gives them 13 months' salary in one year. Leading from the front, Pandit himself works 14-15 hours at the place on a daily basis.
Having worked abroad, Pandit has also given a lot of importance to health and safety. He believes that having a clean restaurant is important, which is why he has made sure that no a single housefly enters his restaurant. To ensure that, he has deployed two staff who focus on keeping the place clean. Many who visit the place have appreciated the cleanliness of the place.
As the place is clean, Pandit shares that a lot of his customers are families, but he also gets businesspersons, doctors and teachers.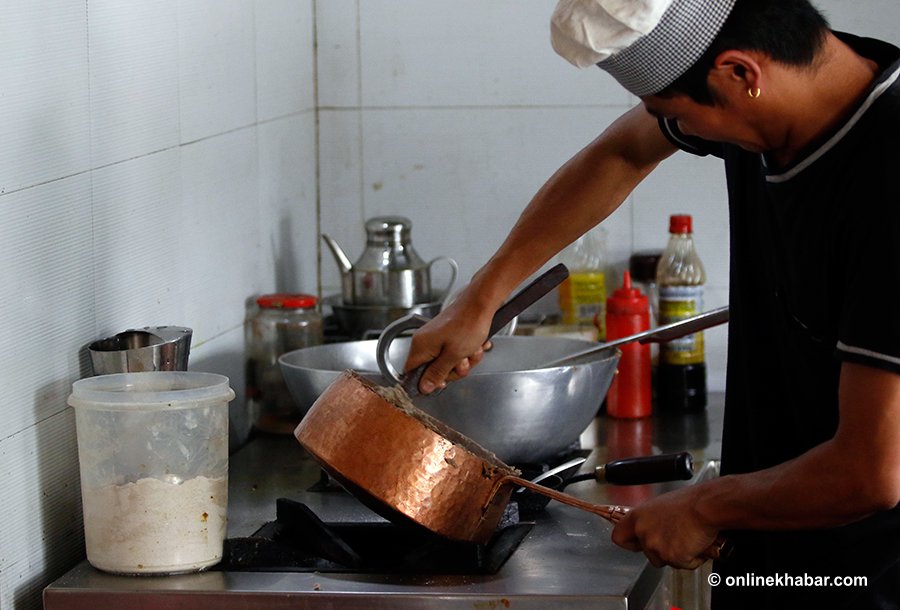 "I believe that these people keep coming back because of the food. The price is also almost equal to that of others in the area. I think I've given them more in a similar price range."
Expansion on the cards
Having seen his business go upward, Pandit shares he doesn't regret about coming back from Australia. In fact, Pandit is proud that he has been able to prove to people that one can do something in Nepal. He's even planning to open a new outlet in Bharatpur of Chitwan.
Unlike in the past, dhindo has become a good substitute for rice. Back in the day, people used to say that dhindo is only eaten by the poor, but over the years Pandit shares that that perception has changed.
"The new generation likes dhindo and that is why the business has boosted. To ensure that this doesn't disappear I've also come up with different dhindo options and am still looking for more ways to serve the dish," Pandit adds.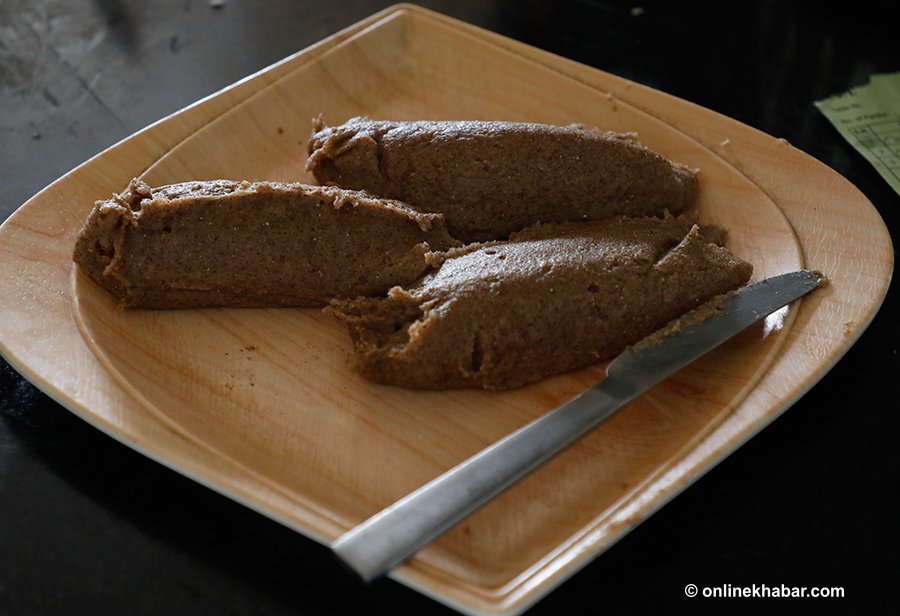 Pandit is competing with around 60 restaurants which serves dhindo. He believes that the dish, once disregarded by the villagers, has now become a popular pick in Thumsi so much so that more people are entering this business.
Even the Mayor of Gaindakot Municipality, Chhatra Raj Paudel, seems to be a fan. He shares that the municipality has also begun an initiative to manage the dhindo business in the area.
"The number of people coming to have dhindo here is quite large. That has an impact on the economy of the place too. That is why we want to train them and make them responsible," adds Mayor Paudel.