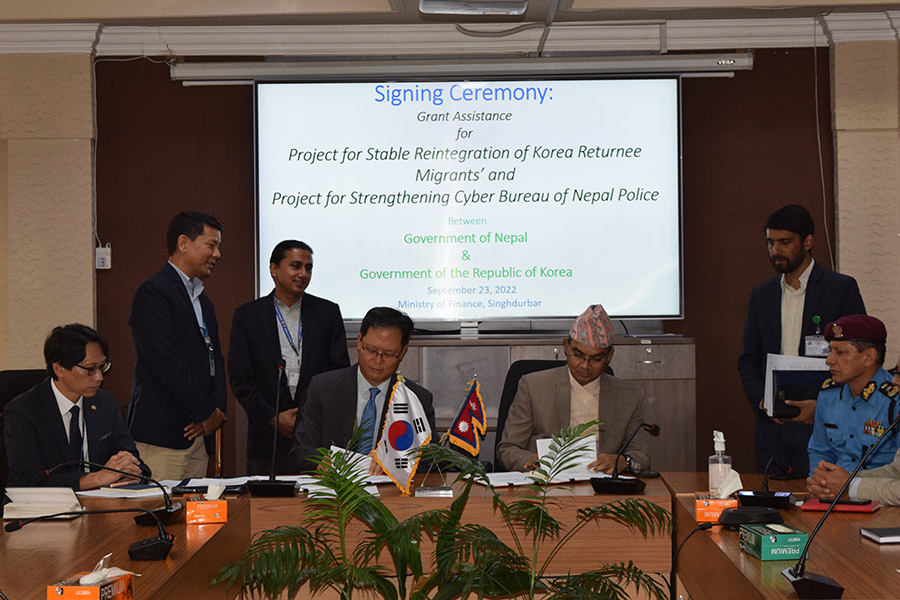 Kathmandu, September 23
South Korea has offered Nepal Rs 2 billion in grant assistance to help integrate returning migrant workers and strengthen the Cyber Bureau of Nepal Police.
Finance Secretary Krishna Hari Pushkar and Korean Ambassador to Nepal Park Chong-Suk signed an agreement in this regard in Kathmandu on Friday.
For each project, the Seoul government will give Nepal USD 8 million, and together it will be equivalent to Rs 2 billion.
The first project will help Nepali migrant workers returning from South Korea get entrepreneurship skills and contribute to the country's social and economic development.
Under the second project, the Cyber Bureau will construct its modern building and work on capacity building of its personnel.