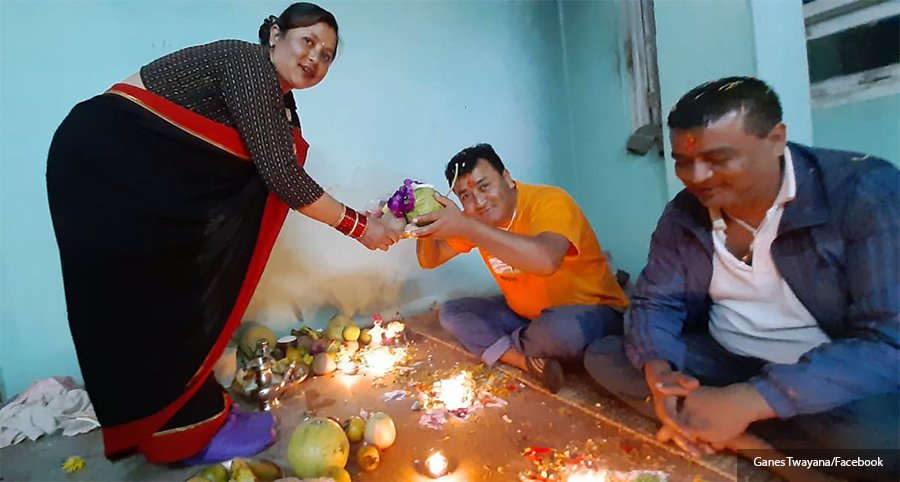 Kathmandu, October 30
Some members of the Newar community are celebrating Bhaitika on Wednesday though most Hindus across the country celebrated the festival of love between siblings on Tuesday.
Owing to the request of the community, the government has already announced a public holiday across the country for today also.
Earlier, the decision of the Nepal Panchanga Nirnayak Samiti, the government authority to decide calendar dates for Hindu festivals according to the lunar movement, had been dragged into controversy after the Newars protested saying the decision did not represent their sentiments.
However, some Newars celebrated Bhaitika (Kija Puja) on Tuesday along with other communities.