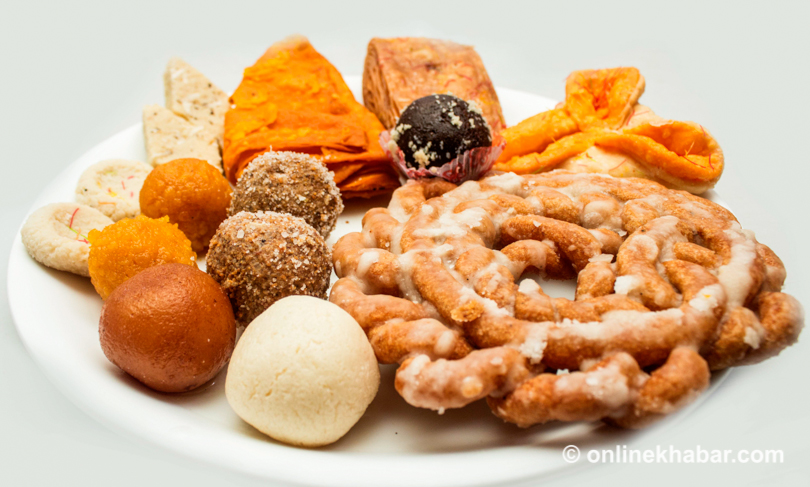 If Dashain is the time to delve into meat delicacies, Tihar is to indulge in sweets. With the Festival of Lights just round the corner, mithai bhandars, or sweet shops, start to prep for the hoard of customers who come in to buy boxes and boxes of sweets to offer to Goddess Laxmi or brothers and sisters on Bhai Tika. Badriko Halwai Pasal is one store right on the corner of Jawalakhel that has been open for over a hundred years, serving customers, from Newars to Chhetris, and is preparing its stack of sweets in full force. Kedar Tamrakar tells us about a few popular Nepali and Indian sweets in the market this Tihar.
1.
Barfi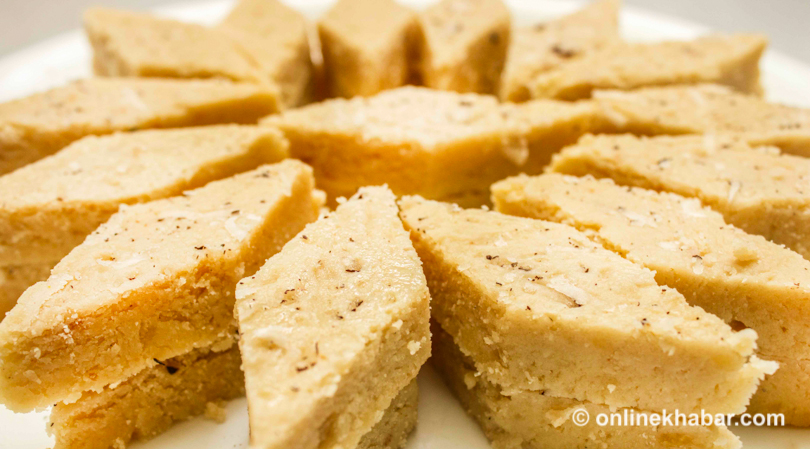 When we talk about sweets, the first thing that comes to mind is the classic milky treat, barfi. Made with condensed milk, sugar and nuts, this creamy dessert is cooked until it solidifies and cut into small bite-size squares. Barfis often come in different flavours, like mango, cashew nut or almond-coconuts, but the most common are khuwako barfi, which is plain, void of any nuts.
2.
Peda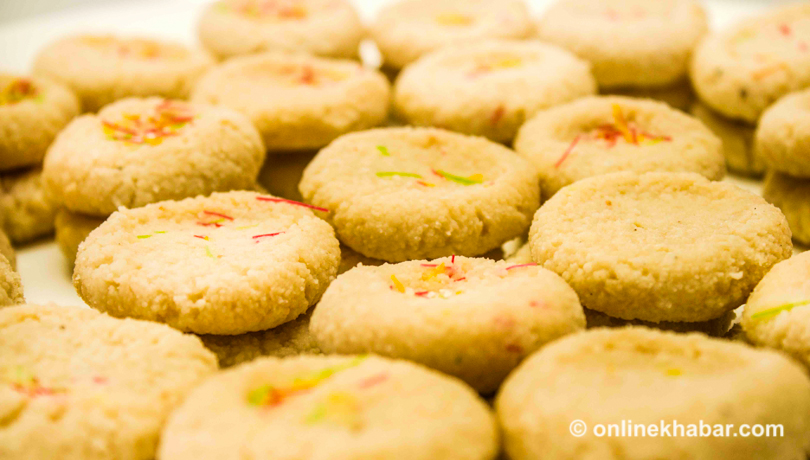 A staple sweet in the Indian sub-continent, pedas are another creamy dessert made from khuwa (milk solids), sugar; saffron, cardamom and pistachio are used as additional flavourings for this rich, sweet delicacy. Different vendors have their own way of shaping pedas: round, diamond, star-shaped and even intricate detailed ones.
3.
Laddu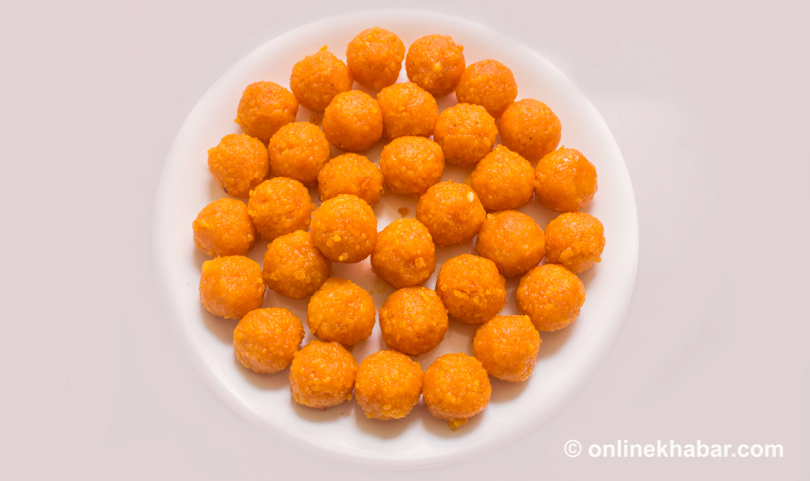 Laddus are small one-bite spheres made from flour, sugar and milk, popular amongst the South Asian population. The laddus in Nepal are often made from besan (gram flour), booniya or motichur (chickpea flour droplets), coconut flour and sooji (semolina flour). Booniya or motichur laddus are the most common type of laddu found across vendors; the chickpea flour batter is fried to make droplets which are then soaked in a sugary syrup to make small balls.
4.
Chimti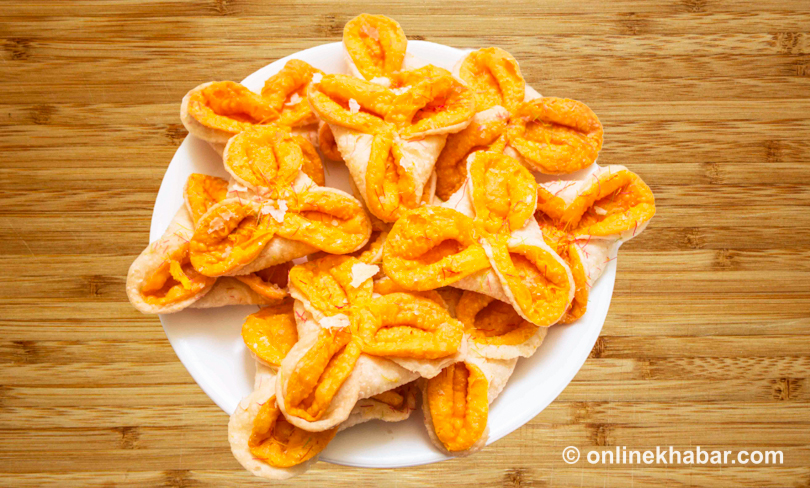 Chimti is a type of fried bread, that is shaped into a flower and decorated with food colouring to appear even more appealing to the eyes. The bread is a typical Nepali sweet that is given to brothers by sisters on the occasion of Bhai Tika as they shower their brothers with their favourite food and sweets.
5.
Lakhamari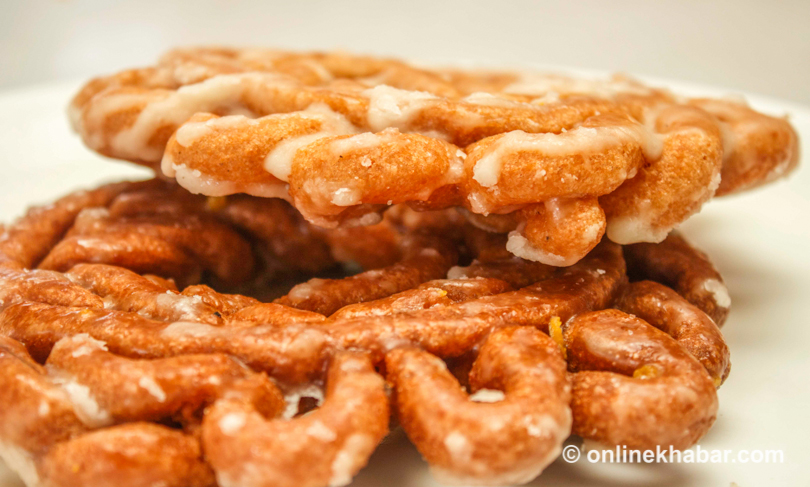 A must-have for Newars all year round, lakhamari is made from sugar, flour and butter and comes in various different shapes, all of them which are named differently. Lakhamari comes from the words lakha which means big and mari which means sweets in Newari. This sugary delight can be stored for long period and is often given as a form of sagun and as an offering to the various gods.
6.
Fini bread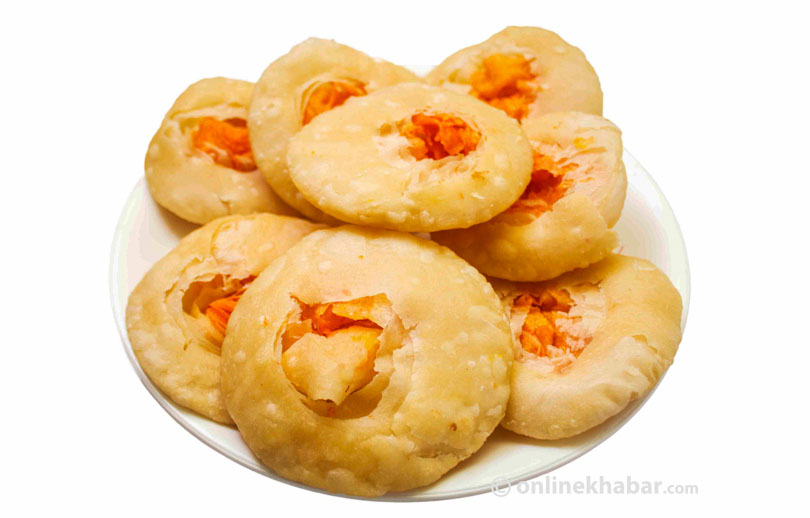 Fini is a type of fried roti made from maida (refined flour), sugar and a bit of cream. A pure Nepali sweet, there are many variations to fini; some are round and filling, some are rectangular and layered. Khaaja is a creamier version of fini, which is along with chimti is used as an offering to Goddess Laxmi in many Nepali households.
7.
Rasbari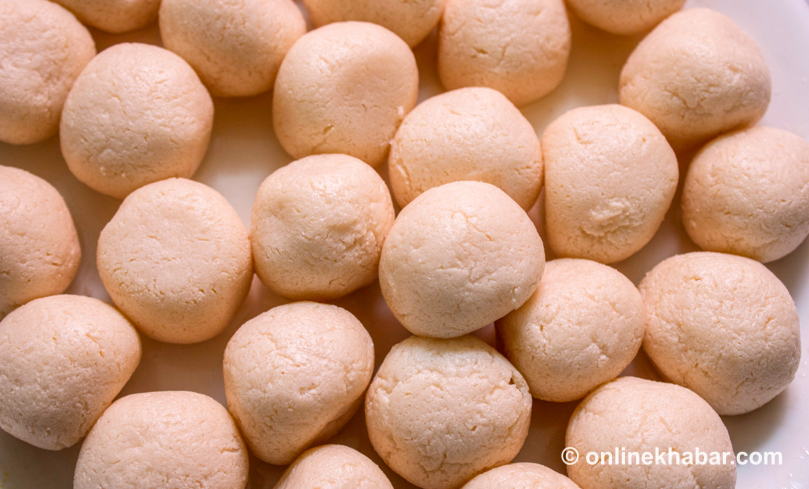 Served with a light sugar syrup, rasbaris are milk balls made by separating the milk by adding vinegar to it. The whey is then shaped into round balls and drowned in syrup, ready to be consumed cold.
8.
Selroti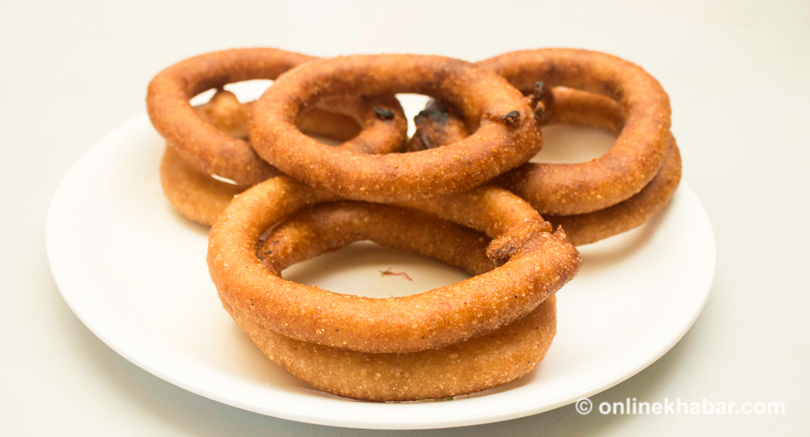 You could say selroti is a Nepali variation of the ever famous doughnuts; the sweet, ring-shaped bread is one of the staples of Tihar, you'll see it in heaps and beyond in so many households across the country that you'll take it as a staple snack or dessert of the festival.
9.
Lalmohan
Also known as gulab jamun, lalmohan is another syrupy dessert made from milk solids, especially from freshly curdled milk. The milk balls are deep fried at a specific temperature and let to cool down. Drizzled with a sugar syrup flavoured with saffron and green cardamom, lalmohans are served hot as opposed to rasbaris.