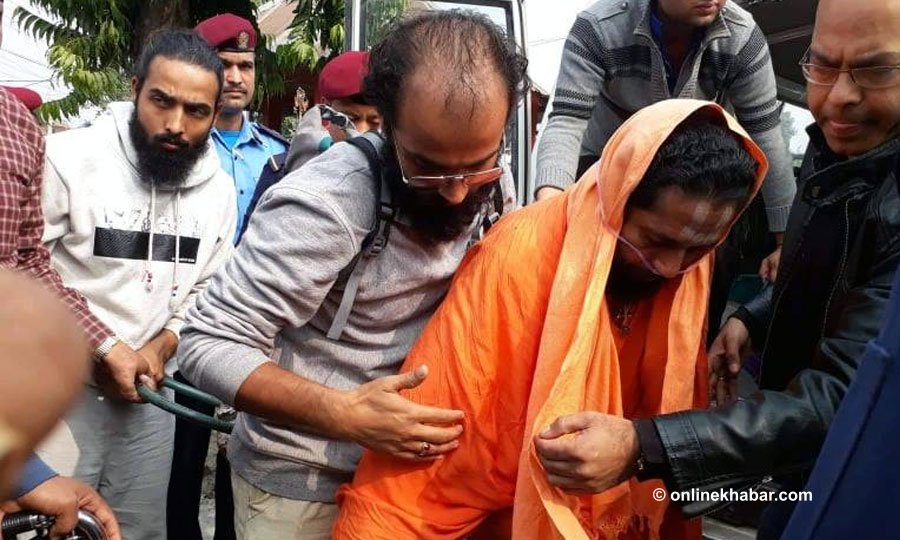 Biratnagar, December 2
A religious leader, who was arrested on the charge of raping one of his followers, has been remanded in custody for four days.
The Sunsari District Court on Monday allowed police to continue their investigating by keeping Krishna Giri aka Siddhababa in custody for the next four days. However, the leader was taken to Birat Nursing Home in Biratnagar 'for treatment', according to police.
Police had arrested him from the same hospital at around 4 am today. Police were ordered to nab him last week.
The hospital says he had a minor heart attack recently.