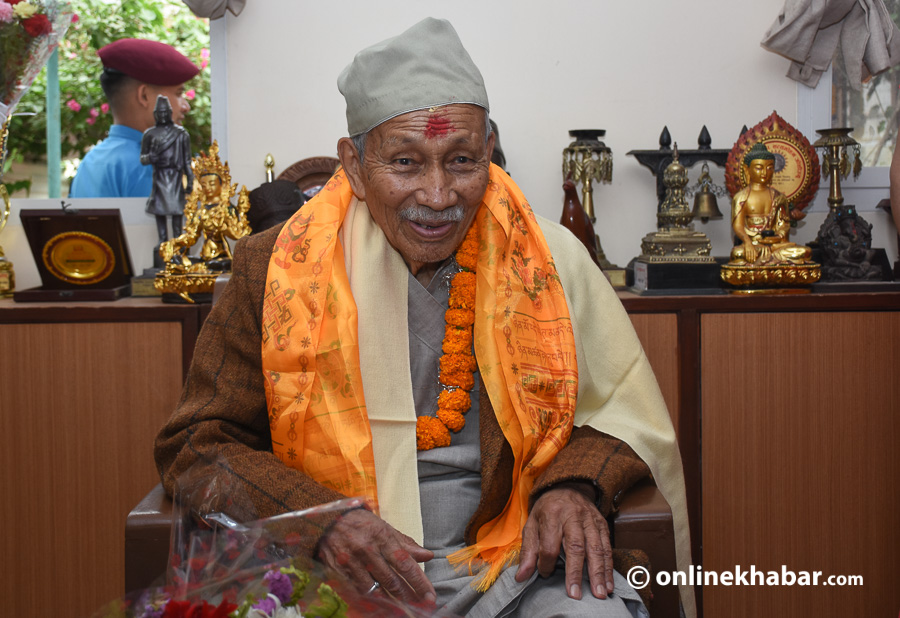 Kathmandu, October 16
Nepal's legendary historian and cultural scholar Satya Mohan Joshi passed away on Sunday.
Publicly honoured as Shatabdi Purush, the Man of the Century, he was 103.
Joshi was undergoing treatment at Kist Medical College and Teaching Hospital after suffering from a dengue infection. The hospital had been reporting for the past few days that his health condition was stable but critical.
Besides other age-triggered ailments, he was also suffering from heart and prostate problems.
Writer Narendra Raj Prasai, a close friend of the Joshi family, confirmed the historian's death, quoting his son who was at the hospital.
Joshi was born in Patan on May 12, 1920. He has received Madan Puraskar, Nepal's most prestigious literary award, three times.