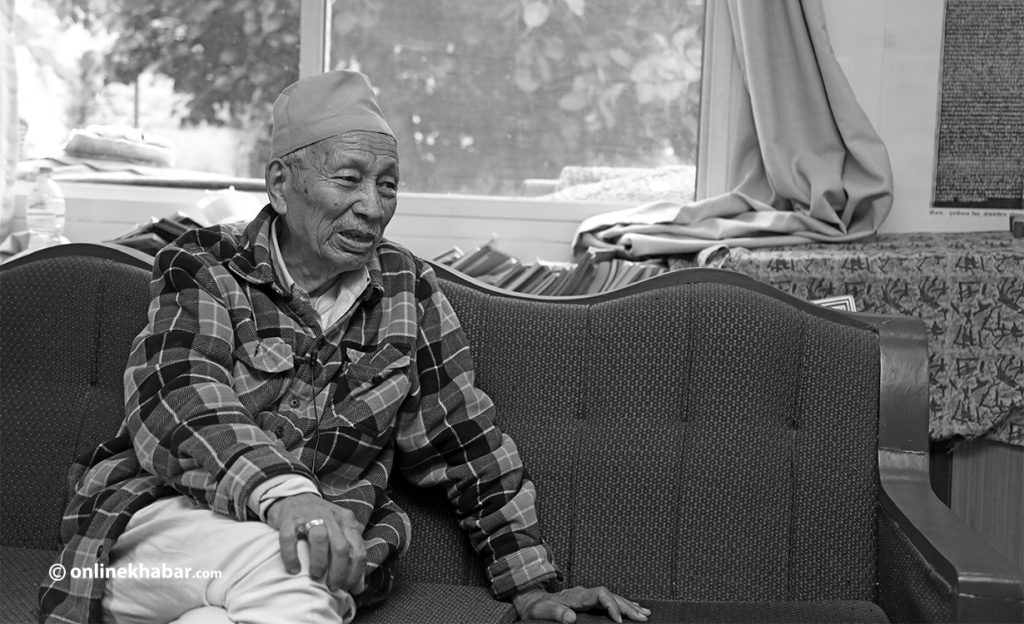 A cup of black tea in the morning and a peg of his favourite Black Label whiskey or homemade aila in the evening… Satya Mohan Joshi believed that both tea and alcohol were addictions. But, he always believed in finding balance in everything in life.
He did not like meeting doctors unless he really had to. He felt a doctor always found issues and felt he could do away with meeting him.
"They always find something wrong. Rather than visiting them, I walk barefoot in the grass with the morning dew and feel refreshed and healthy," he used to say.
He never liked carrying a mobile phone either. He did carry one, but he hated how it disturbed him and stopped using it. But, he could be reached on his landline phone almost every morning.
"I don't like phones. I like sitting here peacefully," he would say.
Whenever you went to his house, you would find him joking and laughing with his wife Radha Devi and used to often tell people how happy he was. To ensure that his wife was not bored when he was busy, he even got her involved with different women in the locality who would often chant Prajñāpāramitā. While they were busy with that, he would do something else.
But, that life ended today as he breathed his last this morning. There would not be a life companion for her wife, and there would not be the greatest living authority of Nepali history, culture, art, and literature–the supreme citizen–for the entire nation.
A polymath and his potential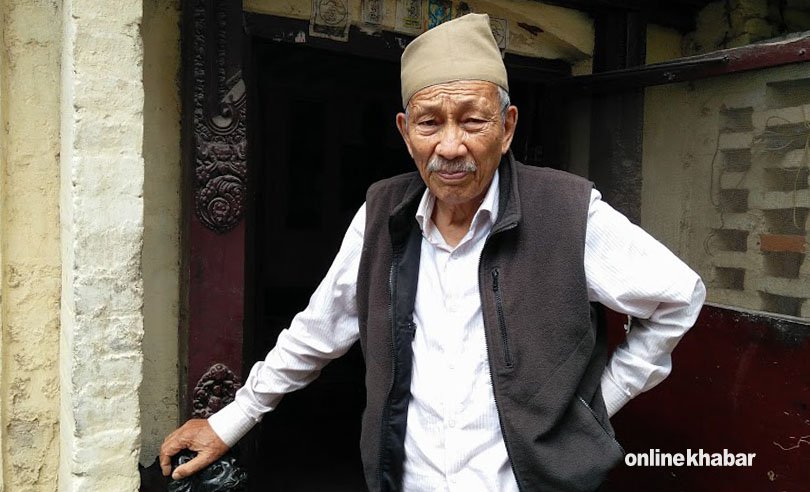 Satya Mohan Joshi was a busy man. Even in his 100s, he would be busy studying history, culture, language and art. If you wanted to meet him, you had to book an appointment. He worked every day.
I met him in 2014 once on a public bus. He was on his way to Bag Bhairav in Kirtipur.
Each public bus has a reserved seat for the elderly, but he did not like sitting on them. He loved walking and for the most part, he walked seven kilometres from his home in Bakhubahal in Lalitpur to Nepal Bhasa Academy in Kirtipur. For the past few years, however, he did not walk due to poor health.
Satya Mohan Joshi is the one and only three-time winner of the Madan Puraskar, Nepal's most prestigious literary award. He bagged them for different literary works in 1957, 1961 and 1971.
Nepal's art scene is very appreciative of Satya Mohan Joshi's works and recently showed plays written by him. Mandala Theatre showed Sunkeshari, a play based on the stories of Karnali. Theatre Village showed Charumati while Shilpee Theatre showed Mahipa. All these plays earned plaudits from the audience.
He was also a member of the Nepal Academy and during his time there, he went to Sinja in Karnali to research the origin of the Nepali language. He looked at the language from a different perspective and saw the true side of the region. Many said Karnali is poor, but Joshi saw how rich Karnali actually was.
After spending quite some time there, Joshi and his team published Karnali Lok Sanskriti in five languages in 1970.
Joshi was also the first director general of the Department of Archaeology. During his time, he raised his voice to save and restore old heritage monuments and artefacts in the country.
He loved Nepal's art and architecture. I went to him after the 2015 earthquake. While everyone was interested in Dharahara, his interest was in Kasthamandap as he knew how important the Kastamandap was and how it was Nepal's traditional architecture. But, he was very sad about the number of people who died after the fall of the Dharahara.
The supreme citizen
Satya Mohan Joshi spent six years at Radio Peking in China. There, he taught Chinese the Nepali language and even read out news in Nepali. He even translated some Chinese works into Nepali. If you count the number of books he has worked on, the number crosses 60.
The nation honoured him as the Man of the Century. He is a man who is respected and loved by many. He is not respected just because he lived beyond 100, he is respected because of the work he did. Even before he was sick and taken to the hospital, he worked.
Satya Mohan Joshi's body will not be cremated. He has donated most of his body parts and now his body will be studied by scientists.
What is more meaningful for this active supreme citizen who passed away after more than 100 years?
---
This article was translated from the original Nepali version and edited for clarity and length.