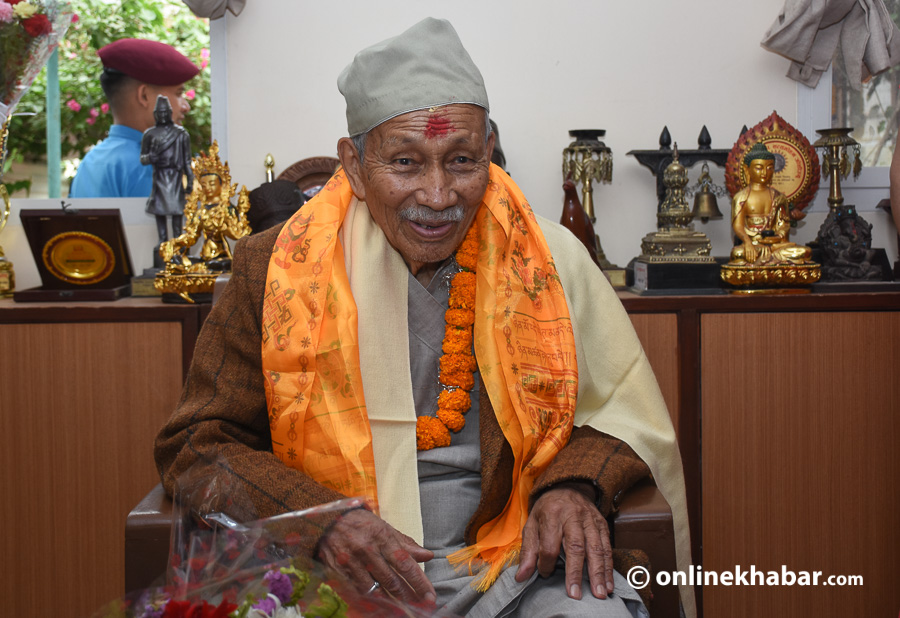 Kathmandu, October 13
Kist Medical College and Teaching Hospital says centenarian historian Satya Mohan Joshi has been shifted to its intensive care unit again as his oxygen saturation levels decreased.
Joshi, 103, is admitted to the hospital in Lalitpur and is undergoing treatment. Saying his health improved significantly, he was shifted to the general ward from the ICU.
But, now, he requires 30 litres of high-flow oxygen per minute, and he has been taken back to the ICU, according to the hospital chief Dr Suraj Bajracharya.
Joshi was admitted to the hospital three weeks ago following a dengue infection. He is also suffering from pneumonia and heart problems.