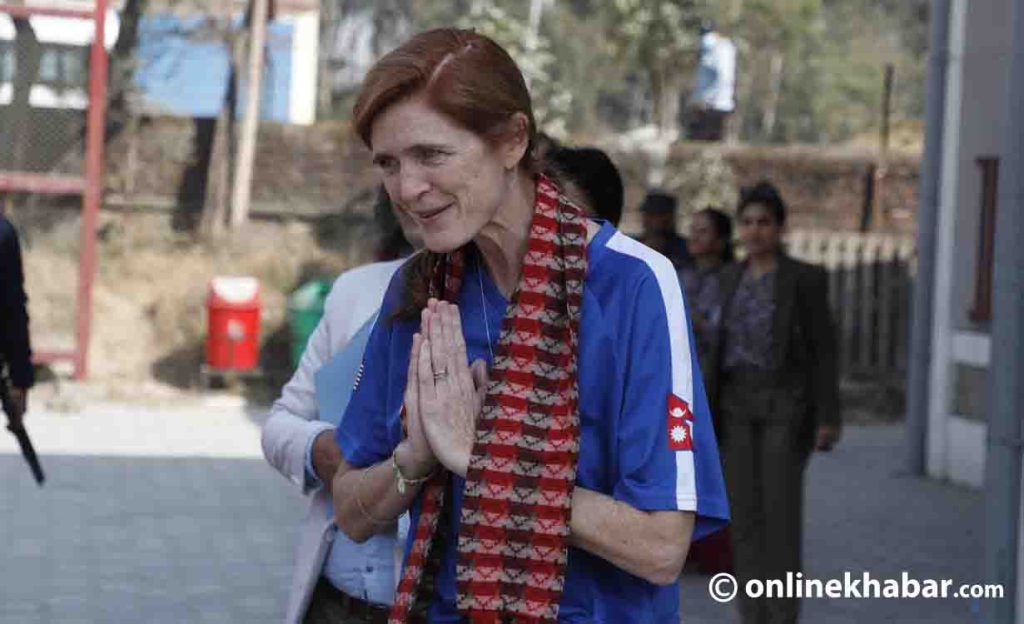 Kathmandu, February 7
Samantha Power, the chief of the United States international cooperation agency USAID, arrived in Kathmandu on Tuesday morning on an official visit.
The visit is taking place just a week after the brief Nepal visit of Victoria Nuland, the United States undersecretary of state for political affairs.
As she holds a cabinet status and National Security Council membership in the Joe Biden administration, officials say Power is the senior-most official to visit Nepal after the US State Secretary Colin Powell, who was in Nepal in 2002.
After landing at the Tribhuvan International Airport in Kathmandu this morning, the USAID chief went to Adarsha Secondary School in Bhaktapur and interacted with students.
Samantha Power is scheduled to meet Prime Minister Pushpa Kamal Dahal, Deputy Prime Minister Bishnu Paudel, Foreign Affairs Minister Bimala Rai Paudyal, civil society leaders and some businesspersons before leaving Nepal tomorrow.
In recent years, the frequency of visits of diplomats from the US is continuously rising, which for some is a hint of a shift in Nepal's foreign relations priorities as well as the growing geopolitical importance of Nepal in the international community.