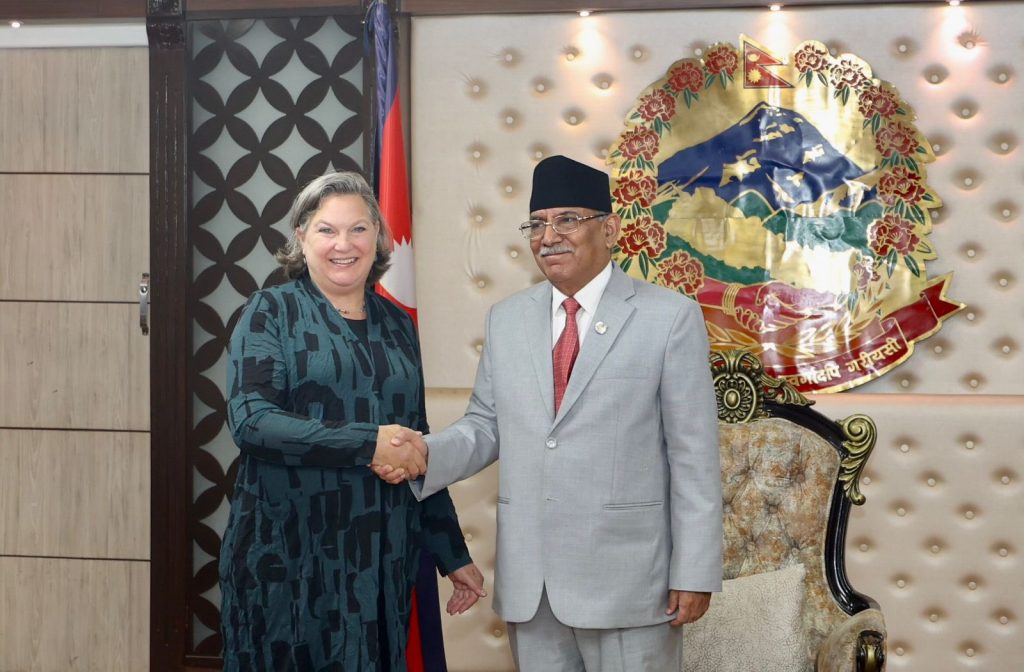 Kathmandu, January 30
Victoria Nuland, the United States undersecretary of state for political affairs, called on Prime Minister Pushpa Kamal Dahal at the latter's residence in Baluwatar of Kathmandu on Monday morning
Victoria Nuland, the United States undersecretary of state for political affairs, called on Prime Minister Pushpa Kamal Dahal at the latter's residence in Baluwatar of Kathmandu on Monday morning.
On a brief official visit, Nuland landed at the Kathmandu airport on Sunday. She is also expected to meet other politicians and officials later this afternoon.
PM Dahal informs the public on Twitter that the two officials discussed various matters related to bilateral cooperation and other issues of mutual interest during the meeting.
Nuland is the first American high official to visit Nepal after the formation of the new government here.
In recent years, the frequency of visits of diplomats from the US is continuously rising, which for some is a hint of a shift in Nepal's foreign relations priorities as well as the growing geopolitical importance of Nepal in the international community.