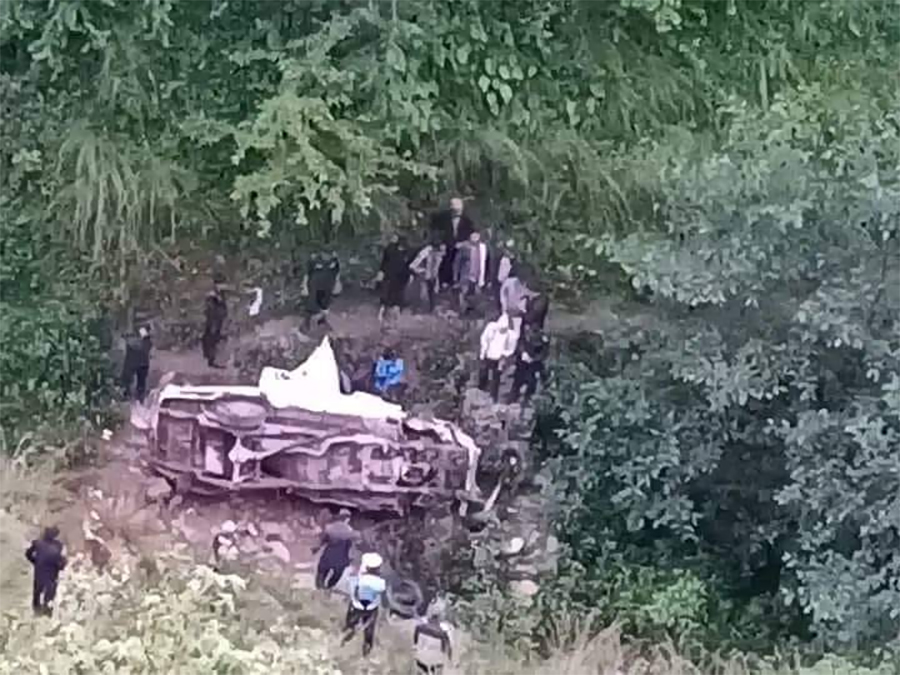 Dang, September 28
Eight persons died in a road accident in the Salyan district of Karnali in western Nepal in the wee hours of Wednesday.
An SUV (Ra 1 Ja 563) fell off the road at Mulpani, Kapurkot rural municipality-3 of the district, at around 3 am today, killing all passengers except one on the spot, informs Santosh Khanal, the District Police Office spokesperson.
The injured person is undergoing treatment at Tulsipur-based Rapti Provincial Hospital in the Dang district.
All the victims as well as the injured are residents of Jalbang, Kapurkot-6.
The vehicle carrying wedding attendants fell 150 metres down the road.