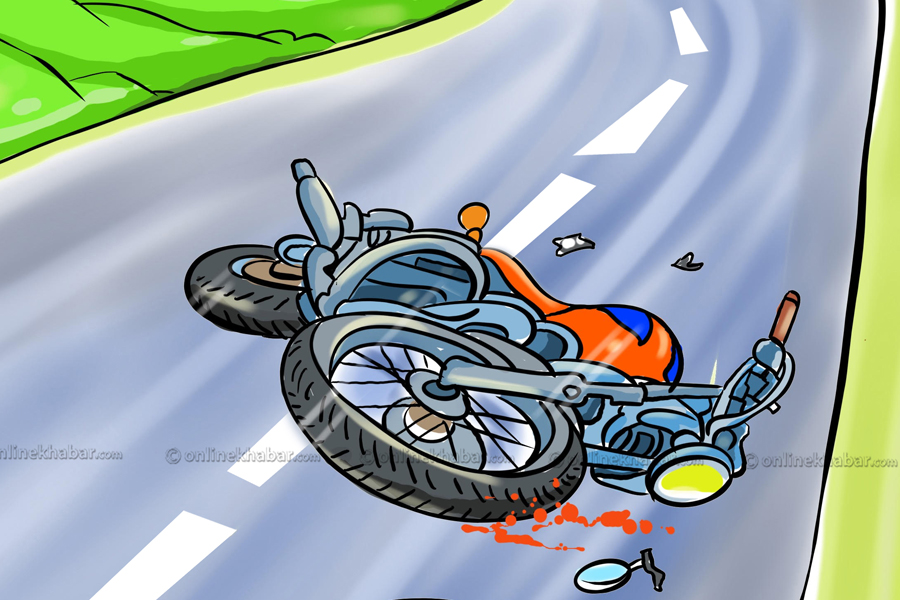 Chitwan, June 6
One person died after a motorbike and SUV collided in Chitwan.
The SUV (Na 3 Cha 119) hit the motorbike (Ba 85 Pa 3627) at Janaki Chowk of Bharatpur metropolitan city.
Birendra Raut, 55, who was critically injured in the accident died while receiving treatment at Chitwan Medical College, according to District Police Office.
Similarly, pillion rider Raj Kumar Nepali, 41, who was also injured, is alive and out of danger.
Police have arrested the SUV driver.