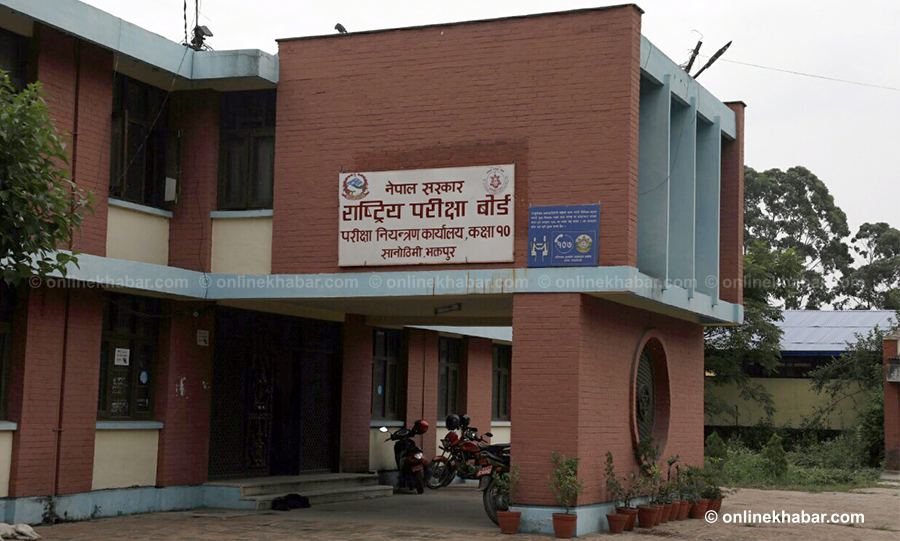 Kathmandu, August 6
The National Examination Board says it will not publish the results of the annual secondary education examinations (SEE) for the next few days as the number of Covid-19 cases in the country, in Kathmandu in particular, is increasing rapidly.
Earlier last week, officials at the board had said they would publish the results this week.
But, NEB Examination Controller Ram Raja Khakurel says, "Currently, we are verifying names and second names of the examinees and their scores. Apparently, the students' movement will go up once the results are out, hence we are waiting for the next few days."
Due to the increased risk of Covid-19 spread in Nepal, the 10th-grade examinations scheduled for late March were postponed and later cancelled. The board had decided to announce the results based on the internal evaluations made by the teachers and school administration, for the last academic year.
In the SEE of the academic year 2019/20, as many as 482,219 students were to participate.