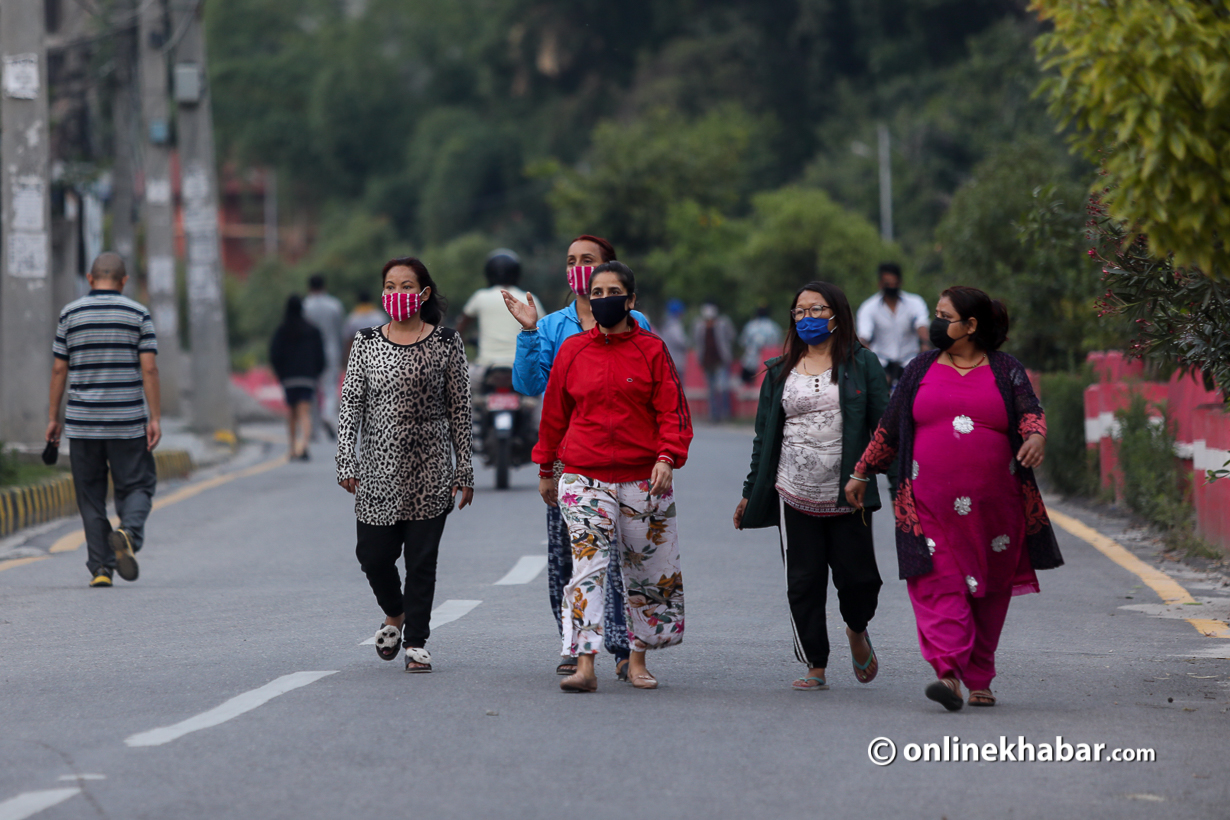 Kathmandu, June 11
The government of Nepal on Wednesday announced to relax lockdown restrictions imposed to control the coronavirus outbreak in the country since March 24.
Details of the decision, however, have not been revealed yet. "We have decided to rearrange lockdown measures. We have agreed to loosen activities in agriculture, industries, and trade," a minister informs after the meeting ended at around 10 pm, "We will make public tomorrow (on Thursday) how each sector will reopen."
Nonetheless, sources privy to the discussion say the government has decided to let private motorists and two-wheeler owners ply roads on the basis of odd-even rationing in the districts where the numbers of infected cases are low. Accordingly, this relaxation might help people of Kathmandu Valley, but not most districts of the Tarai region.
'No SEE this year'
Meanwhile, the government has decided not to conduct the annual Secondary End Examinations (SEE) this year that all the 10th graders were preparing for. The examinations scheduled to be held in late March had been postponed indefinitely owing to the growing coronavirus outbreak fears.
Now, after the decision, concerned schools will send grades of the students on the basis of their internal examination results, and the National Examination Board will validate them.
The government had also postponed annual examinations of the 11th and 12th grades. Several other university examinations have also been put on hold. However, the government has not made any decision in this regard.