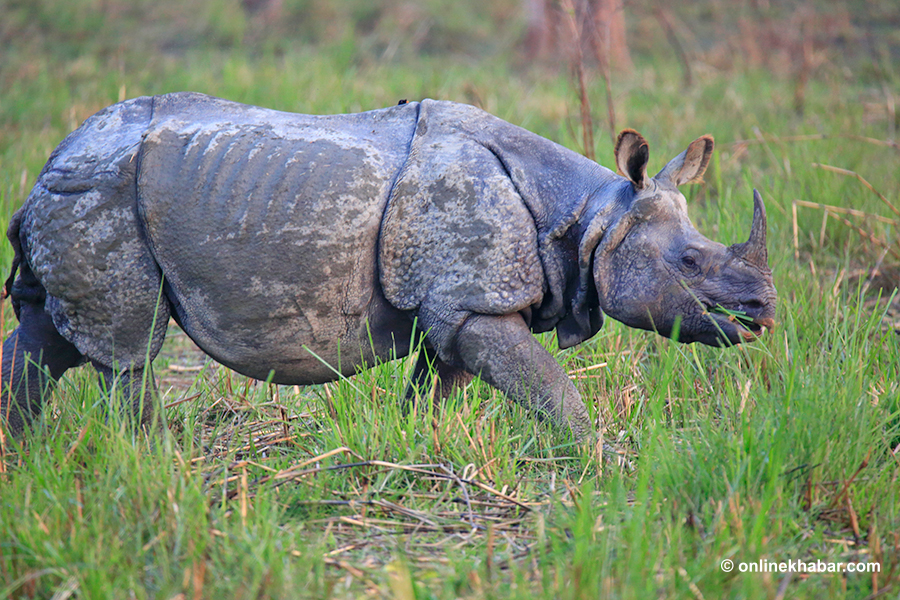 Kanchanpur, September 15
A woman died from a rhino attack at Shuklaphanta National Park on Friday.
The deceased has been identified as Belmati Budha, 42, of Beldandi rural municipality, according to the Assistant Conservation Officer at Shuklaphanta National Park, Manoj Airee.
The rhino attacked Budha around 8 am. She had entered the national park to collect mushrooms with her friends. She died on the spot, said Airee.
Budha's friends saved themselves by climbing a tree. A patrolling team of the Nepali Army had found Budha's body and rescued the other women.
The women said two rhinos attacked Budha.