Kathmandu, October 23
The government on Monday appointed Home Secretary Lok Darshan Regmi as the new Chief Secretary.
The Cabinet meeting held this morning decided to promote Regmi to the top bureaucratic position as the incumbent Rajendra Kishore Kshatri is retiring tomorrow due to the age limit.
Kshatri was appointed the Chief Secretary in mid-July after then Chief Secretary Somlal Subedi quit to work for the World Bank.
Regmi, Ngaindra Prasad Upadhyaya and Shankar Adhikari were vying to secure the top position.
Meanwhile, the government transferred Secretary at the Ministry of General Administration, Mohan Krishna Sapkota, to the Ministry of Home Affairs.
Similarly, Shankar Adhikari has been transferred to the Ministry of Finance, which did not have the administrative head after the retirement of Secretary Shantaraj Subedi last week.
Reshmi Raj Pandey has been made the Secretary of Ministry of General Administration.
It has been learned that PM Sher Bahadur Deuba's wife Arzu Rana Deuba had put pressures on the ministers to bring her favourites, Sapkota and Adhikari, to significant ministries.
Former Secretary Bhusal appointed NRA CEO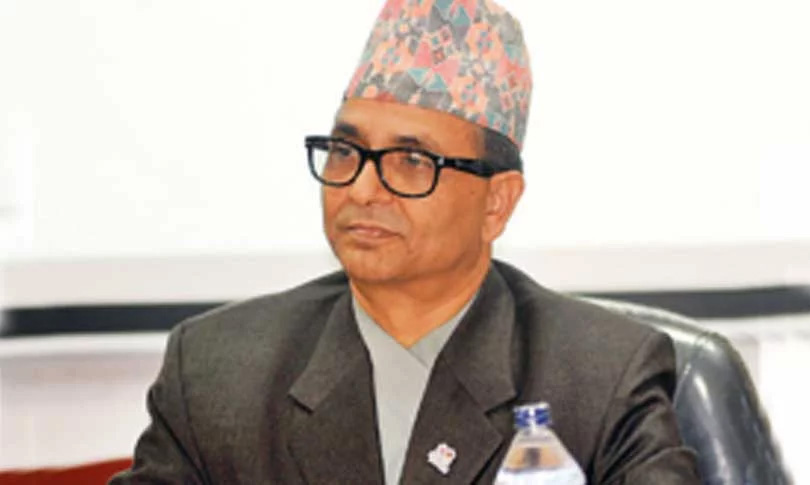 Meanwhile, the meeting appointed former Secretary Yubaraj Bhusal the Chief Executive Officer of National Reconstruction Authority.
The position was vacant after Govinda Raj Pokharel resigned to contest upcoming parliamentary elections.
Bhusal is a relative of Nepali Congress senior leader Ram Chandra Paudel.