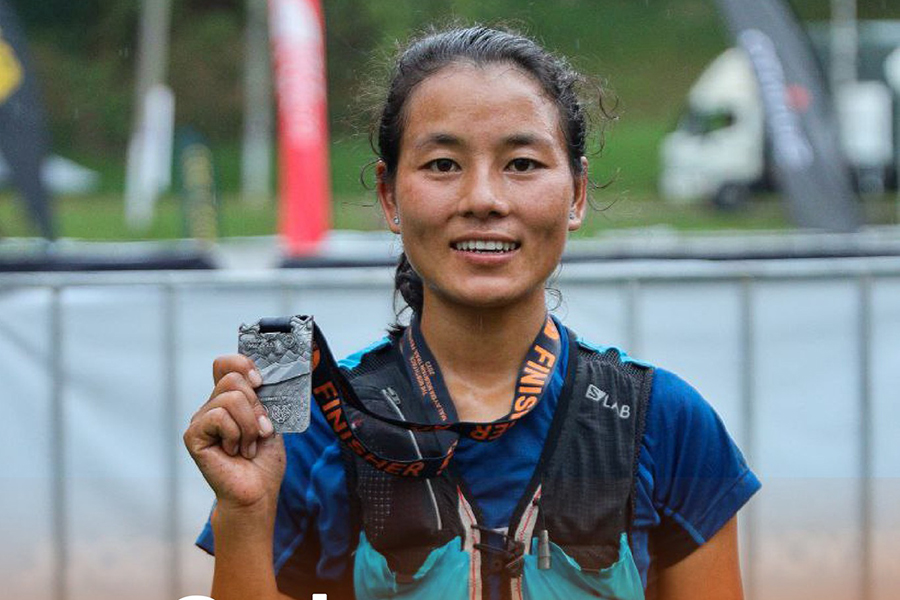 Kathmandu, November 5
Nepali ultra runner, Rashila Tamang has finished second in the Malaysia Mountain Trail Festival held in Malaysia.
Tamang, who finished second women's 50 km ultra challenge, completed the race in 7 hours 27 minutes 18 seconds.
Aurore Daicer from Belgium finished first completing the race in 6 hours 53 minutes 46 seconds.
Chhoki Sherpa from Nepal finished fourth.
Tamang has been taking part in international ultra races for the past few years consistently finishing in podium places.