Rashila Tamang first ran for fun. As a part of the Women's Day event in 2015, a 16-year-old Tamang stood in the starting line wearing jeans and a shirt. She did not even have proper running shoes and had to borrow one from one of the hosts of the event. Running with shoes larger than her feet and clothes not meant for running, Tamang came second, only behind Mira Rai.
"I thought it was a rally," says Tamang. "But, everyone started to run. It was only 5 km, but it felt nice to run and come second."
A lot has happened in Rashila Tamang's life since then. While she felt trail running was just going to be a fun thing to do, she never thought she would ever take it seriously. But, six years down the line, she has become a known figure in the field of trail and ultra-running in Nepal. She has taken part in and won or finished on the podium at events like the Everest Marathon, Mustang Trail Race, Annapurna 100, Panch Pokhari Trail Race, and Jiaozi Mountain Crossing in China.
An early bird
"This is something that I had never imagined," says the 21-year-old. "I really enjoy this and I will never stop running," says Rashila Tamang.
A resident of Dhunibesi (Dhading), a village 21 kilometre west of Kathmandu, Tamang's training to become a trail runner started at a young age. As her mother was diagnosed with asthma, and her sisters married, Tamang, from an early age, had to do a lot of heavy lifting going up and down hills from her house to the market. But, she really started to believe in her running ability after finishing the 10th grade in school and stood first at a 12-km running event at the Himalayan Outdoor Festival.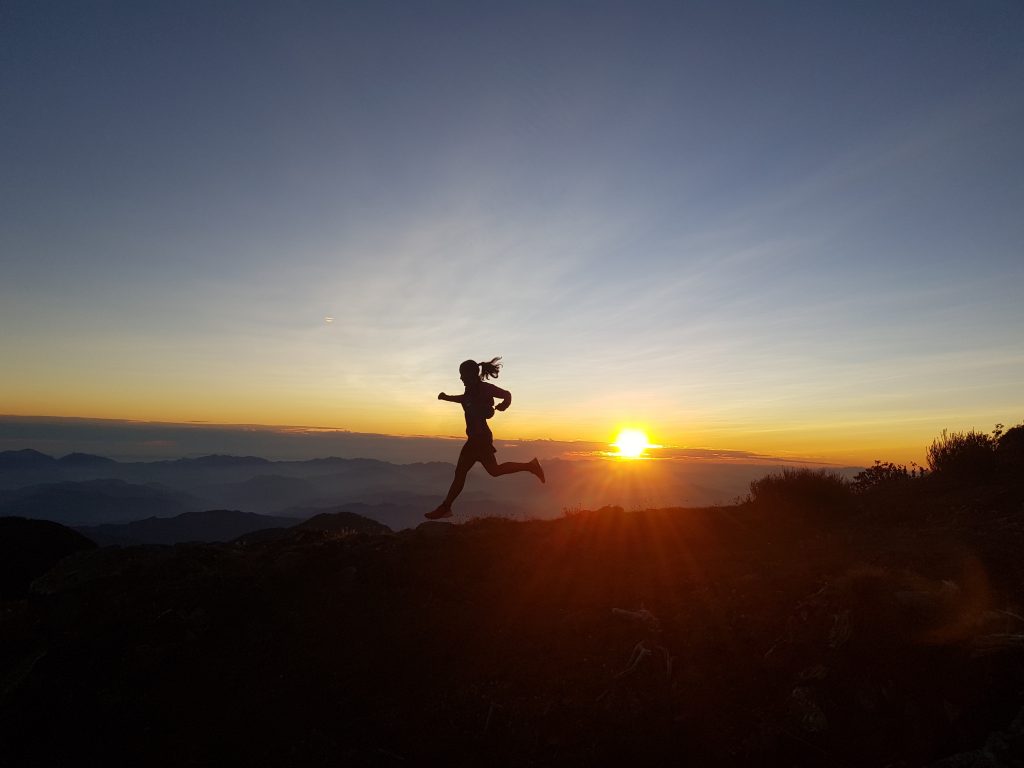 "That is when I felt I could do this and started to train in the village."
Running around the village, Rashila Tamang would often be ridiculed by the villagers who would call her names and mock her. But, she says she never let that get to her head and continued to run. As part of her training, she even ran 21 km to college in Kalanki on a daily basis. Some days, she ran back 21 km too.
"The college had given me the freedom to wear tracks. I ran to and from college for a year. I feel this really helped me."
Speeding up the career
Rashila Tamang's career really took a turn for the better when she started to take part in Ktm Trail Race, a trail running event that took place in and around the valley every month. She took part in four races finishing on the podium in each of them. Closely observing her and her progress as a trail runner were promoters of the sport in Nepal.
"Rashila showed consistent enthusiasm and determination for trail running," says Richard Bull, the race director of Trail Running Nepal. "So many people start something and give up because results don't come fast enough. It never seems like she would do that. Her hard work is second to none."
Ashish Mishra, a trail explorer who manages Rashila Tamang and her races, says Tamang's can-do attitude and determination were something that makes her stand out.
"When she says she'll do something, she does it: a reason why she has taken part in as many races in such a young age," says Mishra. "This is not luck. She has worked hard to get where she is."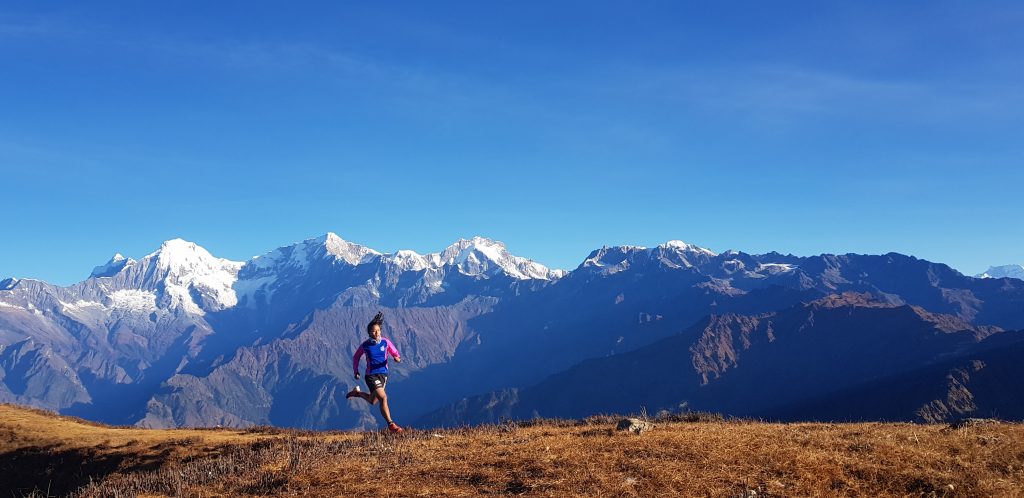 Bull, impressed, then paved the way for her to take part in various other races. She took part in Mustang Trail Race, Manalsu Stage Race, and the Annapurna 100. Impressing in all the races, Rashila Tamang then became part of the Mira Rai Initiative which took her to Hong Kong to train.
"The training we got there was amazing. They taught us a lot. We were there for a year and even got to run a team race where we came second," says Rashila Tamang.
That was 2018. After the training, she came back to Nepal and kept on running. She took part in all the major trail running events winning a few of them. But, her best year she says was 2019 when she won three major races: the Everest Marathon, the Mustang Trail Race, and the Jiaozi Mountain Crossing (in China).
"Hong Kong was great. Learned about shoes and clothes and all these small details that helped a lot improve timings and improve me as a runner."
"Winning in China was a special moment. It was a tough race. The Chinese runner was very good. But, beating her in her own country was an absolute pleasure."
Running far and away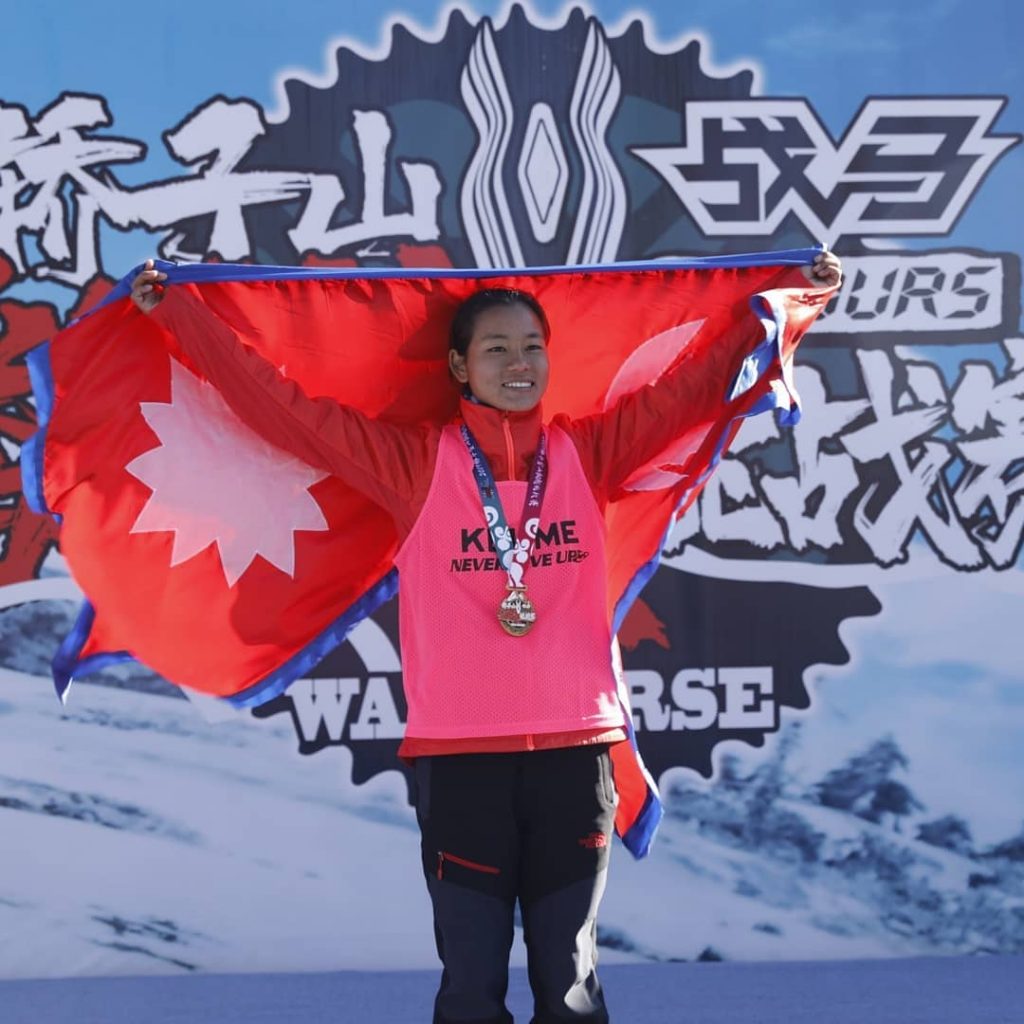 In 2020, she had hopes of beating her timings she had set in 2019. She wanted to qualify for the UMTB and compete with international runners. But, due to the Covid-19 pandemic, her plans had to be put on hold.
"I did take a course to become a trekking guide along with a rock climbing guide. Add to that, I've also taken a basic course on the rescue."
Rashila Tamang hopes that 2021 will be better. She wants to run more and qualify for events that she has always dreamt of running. She also feels that the trail running scenario in Nepal can get better and hopes that 2021 can be the year when the nation appreciates the sport and hope she and other who are in the sport can make people proud.
Photos: Aashish Mishra