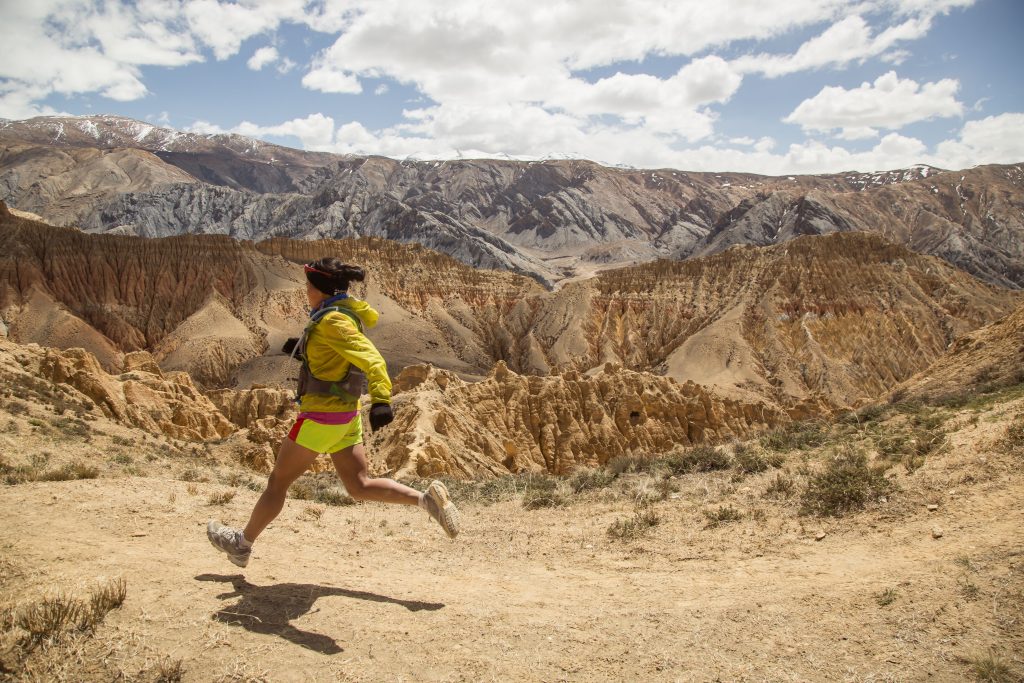 Standing at the start line of the Doi Inthanon Thailand by UTMB in Chang Mai in Thailand on December 10, 2022, Priya Rai was nervous. It was the 22-year-old's first race away from Nepal and there were over a thousand men and women waiting to start the race with her.
Thanks to her record in Nepal, she was in the front row, which was full of elite runners. There were people far more experienced than her, but she was not letting that get to her. She had trained for nearly three months and was desperate to show the best version of herself and prove to everyone out in Thailand and Nepal what a great runner she was.
"Looking back I put myself under a lot of pressure. I wanted to win the race so bad," says Rai.
Rai did not win, but her efforts got her second place in the 54-kilometre race. It was a long hard grind, but all her training paid off as she defeated some good runners to come in second. Now, Priya Rai wants to continue to push hard and make her name for herself in the field of trail and ultra running as she hopes to win bigger races in the future and make herself and the people who supported her proud.
Journey as a trail and ultra runner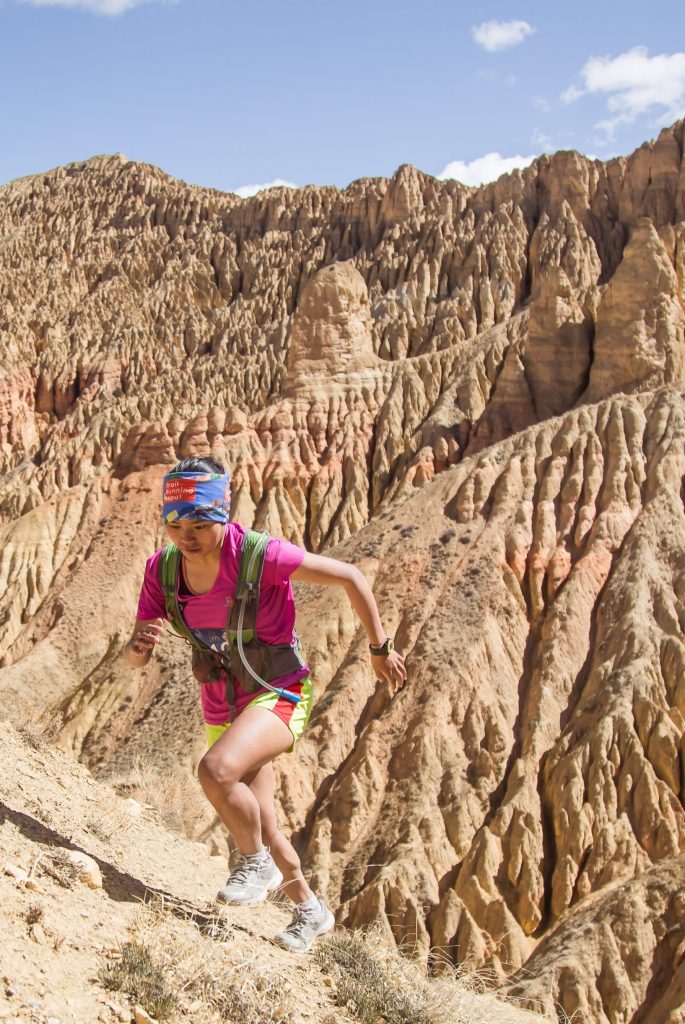 Priya Rai only started running around four years ago. After reading about runners like Courtney Dauwalter, she wanted to try it out. But, as trail running was not big despite the likes of Mira Rai achieving a lot, Priya decided to start her training by running on the hills of Shivapuri.
"I started by running two kilometres uphill every morning around the hills of Shivapuri. It was tough at the start as I injured my calf in school when I practised taekwondo," Rai says, "But gradually, it started to become easy as I started to follow Nepal Army personnel during their morning run."
Things changed for her when she ran her first race in college. It was a spur-of-the-moment thing when she decided to take part in the race on the day itself. She did not have proper clothes nor did she have shoes. A teacher lent her his jersey and shorts and Priya Rai stood in the starting line wearing oversized clothes.
"I didn't even have shoes so I ran barefoot."
Running barefoot, she came in second overall and first in the female category. This was the beginning for her as she started to feel she was born to run. That win gave her the confidence to go to Bhojpur where Mira Rai was hosting the Bhojpur Trail Race.
"I only found out it was a trail race when I got on the bus."
Priya Rai ran it and did not do as well as she had expected. She even fell ill during the race as it was strenuous on her body.
"I learnt a lot about trail racing in 2018. I played a lot that year and didn't do well but was a great learning phase that year."
The more races she ran, the more she understood what she needed to do and that shaped her into who she is today.
Overcoming challenges
But, for that, Priya Rai also needed gear. Trail running gear is expensive and is rarely available in Nepal. She took part in different races in Kathmandu valley and slowly started getting recognised. That got her support from the likes of Richard Bull who even gave her proper shoes to run with.
She also stopped eating spicy food, her favourite, as she started to step up her effort to get better at trail running. Her sacrifice then started to bear fruit as in 2019, she announced herself in Nepal's running scene with podiums and wins in trail races across the country.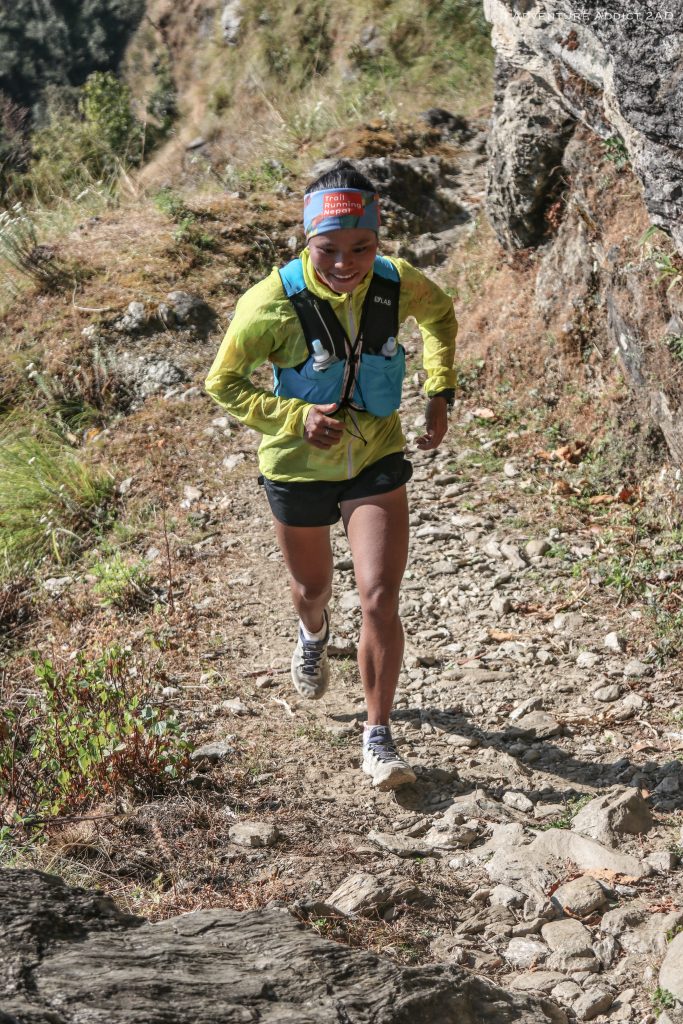 Priya Rai won the Sindhupalchok Trail Race and Manaslu Mountain Trail Race and came second in the Mustang Trail Race and Gosaikunda to Helambu Trail Marathon. She also came in the top five of the Annapurna 100 and Stupa to Stupa Ultra.
"That made me feel I could compete with anyone."
But, then Covid happened and everything went to a standstill. That frustrated her a lot, but she continued to train.
"The uncertainty didn't help but I carried on training."
Her family was quite supportive of her too and has always pushed her to continue her passion. They have always provided her with whatever they could, but there have been times apart from the coronavirus pandemic that has frustrated her.
"Money is something that has been an issue. Coming from Nepal, we rarely get sponsors and getting shoes, bags and other gear have been a challenge as they cost a fortune."
Priya Rai says she has even sewn running shoes after they tore and were worn out. There were times she was embarrassed by it, but as races usually started in the dark, she felt no one would notice.
Another challenge for her was getting support from fellow Nepali runners. Apart from a few like Preeti Khatri, who arranged a coach for her before going to Thailand, she says no one really helped her out by giving tips and tricks. 
"This year, when I ran in Thailand, I realised how helpful foreign runners are. The person who came first taught me so much. In Nepal, the competition is somewhat unhealthy," Rai says.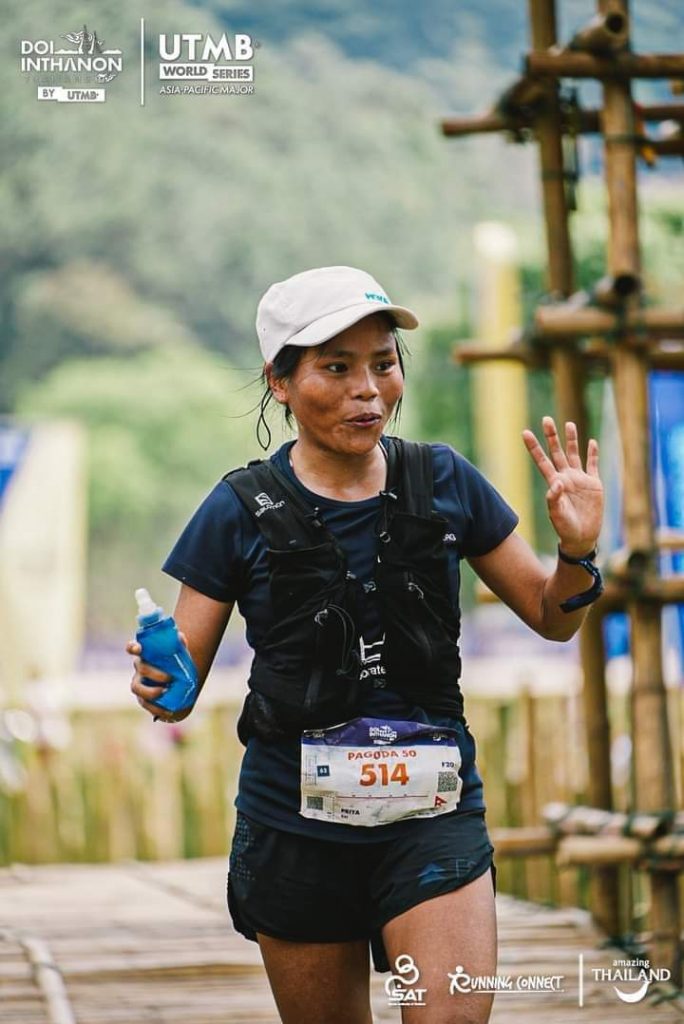 Rai also does not understand why the government does not support runners like her. She believes people like her have so much potential to win big, but as the government does not recognise the sport, whatever has been done so far has been by adventure enthusiasts alone.
The long road to run ahead
But, that has not stopped Priya Rai as she qualified for the Doi Inthanon on her merit and came second. When she crossed the finish line, she was still unsure if she really had finished second. Before going to Thailand, she had rehearsed how she would celebrate, but when she crossed the finish line, she forgot all about it.
"I didn't have any emotion in me. I think I was relieved more than anything. Looking back, I was so shy and had to ask people in Nepal if I had really come in second."
That second place got Priya Rai a lot of attention. Many companies approached her and asked if she had been signed up. One even offered her a contract and provided her with a coach and a team who she is in contact with regularly.
"It's opened up new avenues and now I want to push myself to see how far I can go."
This podium finish means she has qualified for the UTMB OCC (Ultra Trail du Mont Blanc Orsières-Champex-Chamonix), a 55km race that is one of seven races featured in the Ultra Trail du Mont Blanc event that takes place annually at Chamonix in France. There, she will go head-to-head against the best in the world.
Priya Rai knows it is going to be tough but knows that she has the ability and is eager to show the world what a little girl from Khotang of eastern Nepal can do.
"I can't wait to show what I am made up of," she says.