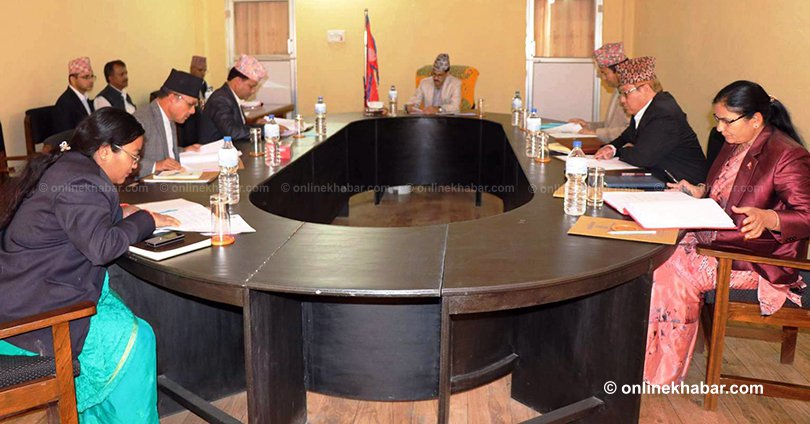 Dhangadhi, May 3
The Province 7 government has requested the federal government of Nepal to take diplomatic initiatives to resolve all border disputes with India.
The request comes a week after security personnel of Nepal and India engaged in an argument over their jurisdiction in Punarbas of Kanchanpur district in far-western Nepal. The dispute had surfaced after Indian security personnel tried to obstruct Nepalis from installing a barbed wire fence on the border so as to stop wild animals from Dudhwa National Park.
Following the dispute, a meeting of the Provincial Council of Ministers made the decision to hold talks with the federal government and request to take initiatives of talks with India over the issue.
The Council spokesperson and Minister for Internal Affairs and Law, Prakash Bahadur Shah, informs that the meeting also decided to request the government to extend the term of a joint survey team formed to study border disputes.