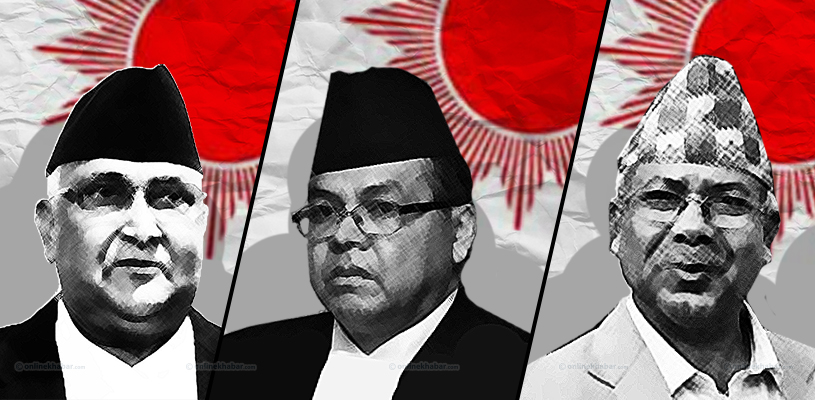 Kathmandu, April 9
Nepal's principal opposition, the CPN-UML, has rejected a key provision of the new constitution amendment proposal prepared by Prime Minister Pushpa Kamal Dahal to address the demands of the Madheshi Morcha who threaten to boycott the upcoming elections.
It will not be acceptable to the UML to remove heads of local bodies and their deputies from the electoral college that will select the country's president, the party said.
The statement comes hours after Prime Minister Dahal said both the UML and the Madheshi Morcha have agreed to pass the amendment he has prepared, leaving aside the issue of re-drawing of provincial boundaries until after the local election.
UML leader Subas Nembang, who is running the party in Oli's absence, said a copy of the new proposal has not reached his office yet. "It is the people's right that the local bodies' chiefs get to vote for president," said Nembang at a programme in Ilam. "Depriving them of their rights is not acceptable."
The party has also said it was not necessary to amend Article 274 of the Constitution, which the Madheshi Morcha wants changed to make the process of re-drawing of provincial boundaries easier.
Nembang, however, said the party would support an amendment proposal that does not include the two provisions.