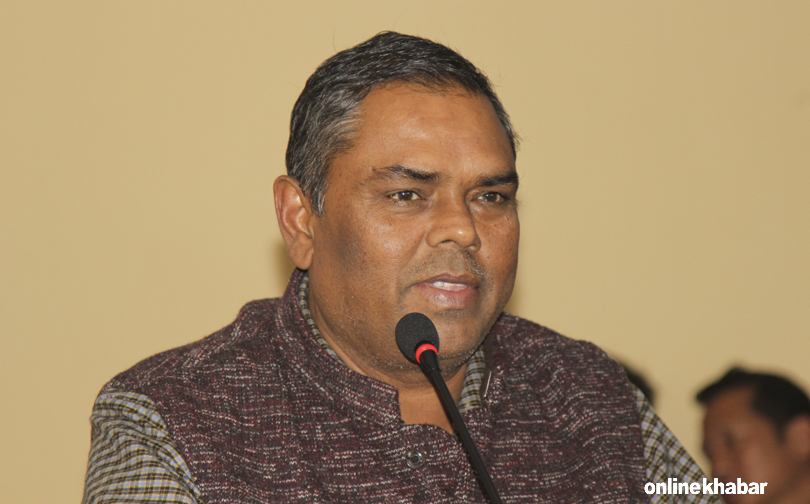 Kathmandu, April 13
The United Democratic Madheshi Front, an alliance of political parties based in the Terai have rejected the new constitution amendment bill and decided not to contest elections until its demands are met. Six of the parties have already missed an Election Commission deadline to submit a sample of the signature of the person authorised to nominate candidates in the May 14 elections.
But Federal Socialist Forum-Nepal, a member of the alliance, has met all Election Commission deadlines and is ready to take part in the civic polls. According to officials, Forum-Nepal even beat the UML to register itself with the commission for election purpose.
The other six parties in the alliance are outraged by this and during the meeting on Wednesday, they criticised him for 'two-timing' the Morcha. "You have registered your party, also submitted the sample signatures, and you are the one calling for a boycott of the elections!" a Madeshi leader told Yadav during the meeting.
Yadav, however, said he took the decision as the Morcha had not decided on the future course of action.
Morcha leaders are refraining from commenting on the issue on record.
A Morcha member said Upendra Yadav's 'two-timing' was one of the reasons the alliance decided to reject the new amendment proposal.