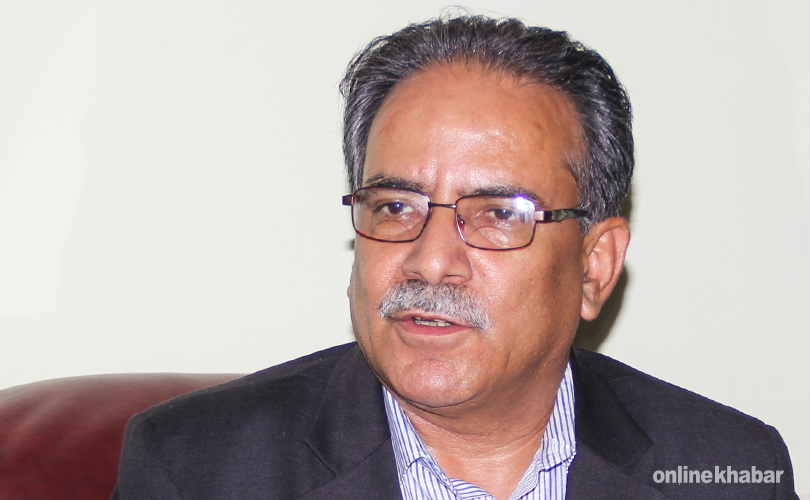 Kathmandu, August 5
The newly-elected government of Nepal on Friday stopped the process of appointment of 14 figures with political leanings as ambassadors.
The second Cabinet meeting held after Prachanda's appointment as Prime Minister took this move against candidates representing different political parties.
The Cabinet upturned the erstwhile KP Oli government move, though the Parliamentary Hearing Special Committee has already begun a hearing on candidates from the civil service.
It has spared eight Foreign Ministry joint-secretaries vying for ambassadorial positions. The erstwhile government had recommended 14 political figures for diplomatic positions.
The Oli government had recommended Mahendra Bahadur Pandey, Khadga Bahadur KC, Narad Bharadwaj, Shiva Maya Tumbahamfe, Ali Akhtar Mikrani and Yuvaraj Karki from the CPN-UML as ambassadors.
It had recommended Yuvanath Lamsal, Lucky Sherpa, Mahendra Prasad Singh and Padam Sundas from the CPN-Maoist Centre for ambassadorial positions.
The Prachanda government has also withdrawn the names of Khagendra Basnyat, Niranjan Thapa, Sharmila Parajuli Dhakal and Bharat Bahadur Rayamajhi.
Thapa and Rayamajhi are from RPP-Nepal, Basnyat is from RPP and Parajuli is from the Bijaya Gachchadar-led Madheshi Janadhikar Forum-Democratic.
The PHSC will continue hearing on other candidates from the foreign service that are vying for the positions, namely Sewa Lamsal Adhikari, Tara Prasad Pokharel, Prakash Kumar Subedi, Rishi Ram Ghimire, Ramesh Khanal, Jhabindra Prasad Aryal, Durga Bahadur Chhetri and Lok Bahadur Thapa.