Dr Bista, working in a government hospital was infected with coronavirus in 2021. He showed normal Covid symptoms and after two weeks of home isolation, he returned to his regular duty. But, three weeks after he got free of the virus, he started to feel ill again.
He felt something was wrong with his heart. His blood pressure was low and he was always tired. He even felt his muscles move on their own even when he was sitting idle. These health problems did not let him to work and he had to take rest for more than four months.
He says his body has still not recovered fully from Covid as he continues to get cramps in different body parts and complains of muscle stiffness.
"I don't know what's wrong. My heart rate is still not normal. Sometimes it suddenly increases and sometimes decreases," says Bista. Prior to this infection, Bista was healthy. He feels that Covid has taken a huge toll on his body.
But, he is not alone in this. There are many people who continue to complain about the post-Covid syndrome and how it is affecting them. Experts have even begun associating them with various chronic diseases.
The chronic connection
Shanti Sanjel, 40, is also going through various illnesses after being infected by the virus. Her post-Covid problems are a lack of sleep and short-term memory loss. As she suffered from insomnia, she went to the doctor who asked her to go see a psychiatrist. Following her visit to the psychiatrist, she found out that she was suffering from an anxiety disorder.
She took pills for her insomnia, which helped her for some time. But soon, she started to face other issues. "Problems like asthma, diabetes and more came to the surface," she says.
She says that prior to Covid, she was never diagnosed with chronic diseases, but since then, she has been to the hospital multiple times.
"I was very healthy pre-Covid and used to do all my household work without breaking a sweat," says Sanjel. "But, now, I feel fatigued and can't work like before."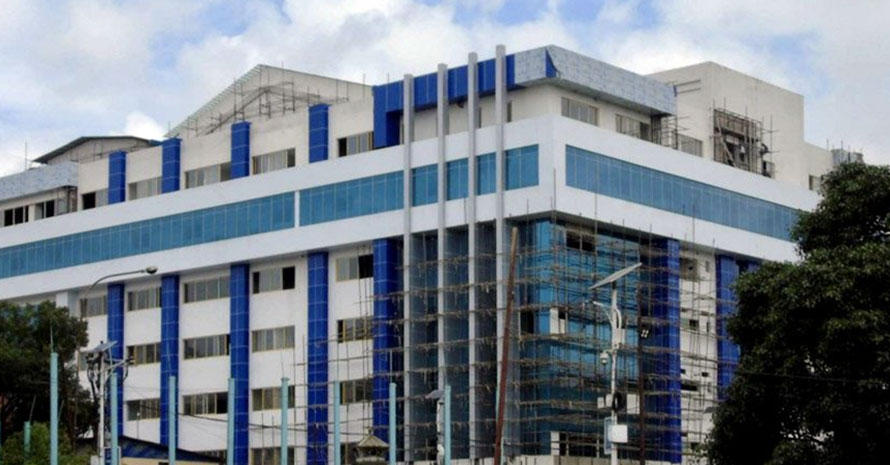 In a survey conducted by the Nepal Health Research Council (NHRC), it has been pointed out that people with the post-Covid syndrome have been suffering from chronic disease problems.
The NHRC studied 450 patients who came for post-Covid services at TU Teaching Hospital and Civil Servant Hospital. The study was conducted by asking people who received post-Covid services from last November 2021 to February 2022 and through lab tests.
According to an officer involved in the study, post-Covid patients have been found to have diabetes, thyroid, asthma, high blood pressure, anxiety, depression, amnesia, and poor hearing.
"The study shows that chronic diseases have increased nine times even in healthy people. Then, the problem of chronic illness is increasing in post-Covid patients," says one of the officers involved in the study.
Frequent infections can cause complications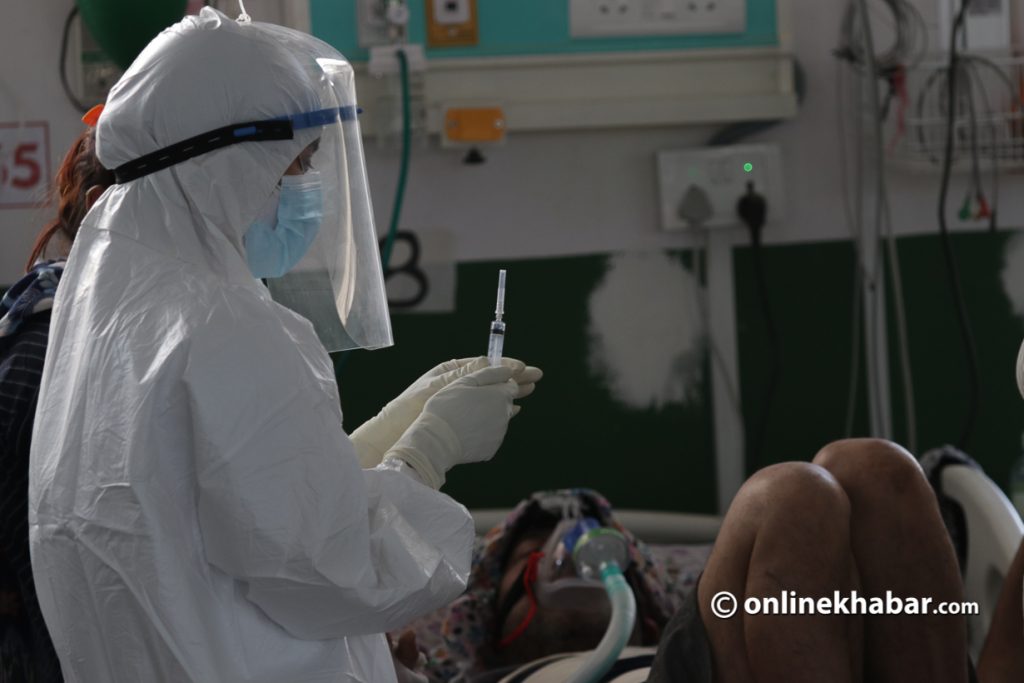 Doctors involved in the treatment say long-term post-Covid complications are increasing due to frequent coronavirus infections.
Dr Prabhat Adhikari, an infectious disease specialist, says, "Various studies show that around 30 out of 100 infected people have post-Covid problems. My own clinical experience has also shown that the number of post-Covid patients is increasing in recent days. They are experiencing problems such as excessive fatigue or laziness, difficulty in breathing, joint pain, cough that does not heal, headache, chest pain, vision and hearing impairment, and no appetite."
Another infectious disease specialist Dr Anup Subedee says that even after the effects of the coronavirus infection on the lungs are cured, the long-term post-Covid complications caused by it are increasing.
"Due to repeated infections, some people are getting more and more affected and the risk is increasing, and long-term health problems have been seen," says Subedee. "In some of the infected, complications such as paralysis, amnesia and heart attacks have also been observed."
According to Subedee, if one gets infected repeatedly, it might affect the immune system in the wrong way. The human body has an immune system that protects specific cells and organs, which protects the body from the attack of germs, viruses or bacteria. There are many diseases of the immune system, which are also called autoimmune diseases.
"When the body's natural defence mechanism can't distinguish between your own cells and alien ones, it develops the autoimmune disease and unintentionally attacks healthy cells," says Subedee. "People who have been repeatedly infected with Covid have also been found to have autoimmune diseases. Because of it, some people will develop a long-term illness, some will have a problem once or twice and then it would disappear as well."
According to Subedee, even if the Omicron subvariant BA.5 is not stronger than Delta or Alpha, it can cause post-Covid complications if one gets frequently infected, which can cause defects in one's neurological system and immune system. Moreover, the long-term effects of Covid can be known only after 10 to 15 years," says Subedee.
Severe complications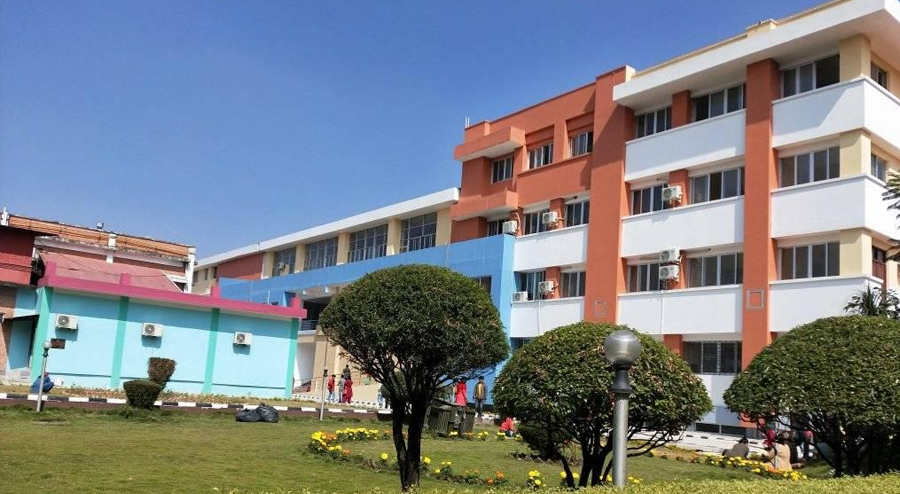 According to Dr Reeju Manandhar, a cardiologist at the Shahid Gangalal National Heart Centre, the institution presently treats two to three Covid-recovered people for heart-related issues each week.
"After being infected with Covid, they show fluctuation in heart rates. In some patients, it goes away on its own after some time while some have to take medicine regularly," says Manandhar.
According to him, the coronavirus infection can make the blood cells thick in some people creating blood clots, which lead to blockage in blood vessels and it can reach any part of the body.
"This may lead to paralysis and even heart attack. When the heart stops working, the blood returns to the lungs accumulating water in the lungs, which gradually could create breathing problems. That leads to a heart attack," says Manandhar.
According to him, in the research conducted at Gangalal, it has been found that a quarter of the patients with heart disease will die if they are infected by the coronavirus.
Moreover, Dr Saroj Prasad Ojha, the head of the Department of Psychiatry and Mental Health at the TU Teaching Hospital, says, "Since the beginning of the Covid pandemic, the cases of mental health have been increasing and people have more stress than before it. Counselling is one of the treatments for post-Covid effects. Any problems related to mental health can be solved in time by getting direct consultation of psychologists and psychiatrists."
---
This story was translated from the original Nepali version and edited for clarity and length.