Jan Maya Tamang, 45, cannot go around on her own. Working at a brick kiln since the age of 15, she has been suffering from respiratory issues for a few years now. Not getting the right treatment in time made her respiratory issues worse as she was diagnosed with asthma, a non-communicable disease, and pneumonia, a communicable one, and has been making the rounds of hospitals for over two years.
"I find it hard to breathe. My chest hurts all the time and my legs are always weak. I can't do anything," she says.
Likewise, Hari Dhakal from Kavre has another issue, high blood pressure. He had left Nepal to go work in South Korea, but due to high blood pressure, he had no option but to come back to Nepal as he just could not deal with the stress there. "I had to return because it didn't come under control. Things are similar here too, which is why I regularly take medicines," says Dhakal.
The number of people suffering from non-communicable diseases in Nepal is as high as it has ever been. If you go to any hospital, you will see hundreds of people queuing up to get treatments for high blood pressure, lung diseases, kidney issues, stones, and stomach and intestinal issues among others.
These diseases are not only posing a threat to people's well-being but also showing the failures of Nepal's fragile health system.
A risky rise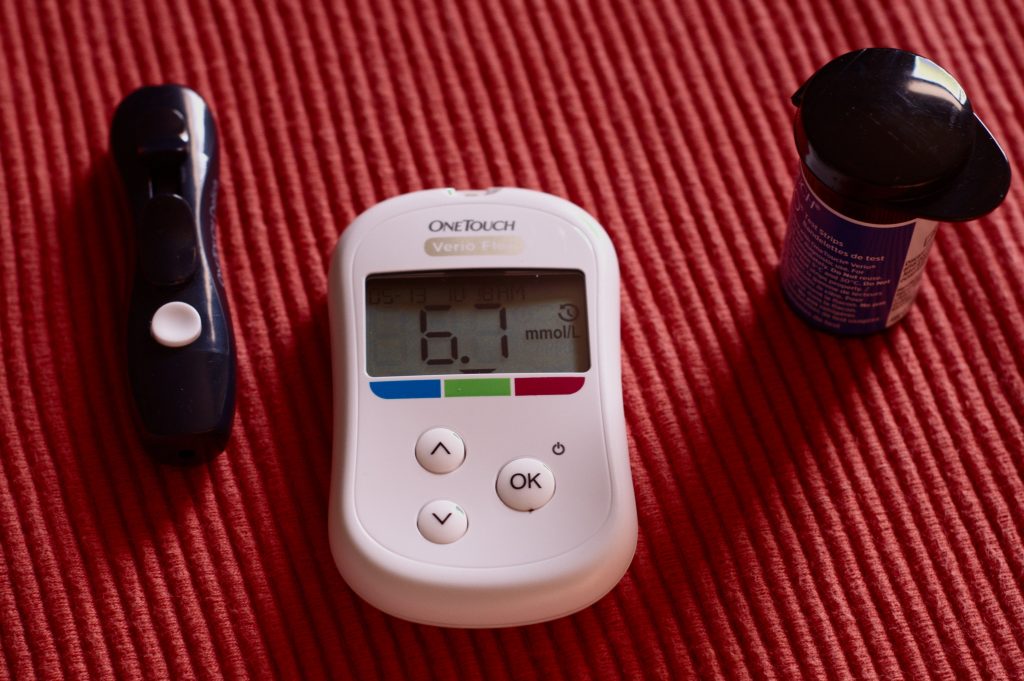 Radha Devi from Indra Chok in Kathmandu needed to use the restroom quite often. She also got hungry very quickly and would get tired frequently. She did not know what was going on and went to the doctors who diagnosed her with diabetes. Along with that, she also has asthma.
"I can't work like I used to because I get tired very quickly," says Radha Devi. "I've been told my blood pressure is high too and have been on watch at what I eat."
There are many people facing chronic and non-communicable diseases. Last year, nearly 14,000 people went to Bir Hospital for treatment. Out of that, most people were there for pneumonia and gallbladder stone treatments followed by high blood pressure, chronic obstructive pulmonary diseases, kidney-related infection, diabetes, malignant neoplasm of the rectum, hernia, and other chronic obstructive pulmonary diseases.
People with similar issues were found at TU Teaching Hospital and Pokhara Academy of Health Sciences.
"This shows how people are not taking care of their lifestyle and eating habits, which are causing a rise in the number of patients with these non-communicable yet chronic diseases," says public health expert Dr Kedar Baral.
While most of these are non-communicable diseases, pneumonia is one communicable disease that affects a lot of people, especially those who have poor immunity power.
"Pneumonia is dangerous because it makes people weak which affects other organs of the body," says pulmonologist Raju Pangeni.
But, the main issue right now is the non-communicable diseases that have seen a rise over the past few years, killing a lot of people. The reason for the rise of non-communicable diseases according to doctors and health experts is people's unhealthy lifestyles and eating habits.
Pulmonologist Dr Neeraj Bam says there has been a rise in non-communicable diseases mostly in developing countries.
What do the surveys indicate?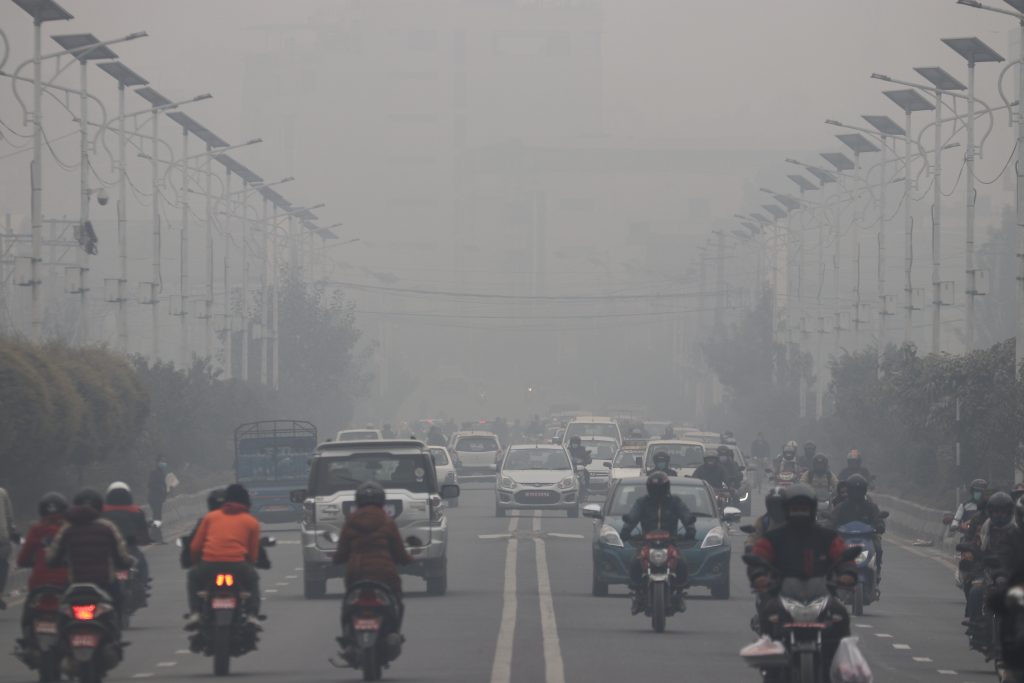 With a rise in these diseases, the number of people dying is also high. There are data to prove this too. Between 2016 and 2018, a survey was conducted by the World Health Organization and the Ministry of Health and Population that stated 91 per cent of deaths that took place in the country were due to non-communicable diseases.
Over 13,000 people participated in the survey across 72 districts in the country. The report published in 2019 stated that most people dying from non-communicable diseases were from chronic respiratory diseases (11.7 per cent) followed by diabetes (8.5 per cent), kidney disease (6 per cent) and heart disease (3 per cent).
The Health Ministry did its own survey in 2019, and it showed that 90 per cent of people in OPDs of government hospitals were suffering from non-communicable diseases.
"This is because of what we eat. Back in the day, people were healthy because they ate organic food and were physically active. But, that isn't the case right now. People don't eat well, are lazy and have a lot of stress. Add smoking and drinking to the equation and you have a recipe for disaster," says Dr Bam.
What has not helped is the poor quality of air people breathe currently which might not show instant impact, but in the long term is slowly killing people, claim pulmonologists.
Dr Bam says that due to poor lifestyle, people's immunity is also low compared to what it was before. He says the air quality also poses a major threat as it directly affects people's lungs and causes non-communicable diseases like asthma, high blood pressure and kidney-related diseases. This risk increases in people who smoke or use tobacco.
"Smoking decreases people's immunity power. People need to understand this and start taking steps to improve their health," says Dr Bam. Another chronic lung disease is asthma. Pulmonologist Dr Pangeni says heredity plays a role in asthma, but people also get diagnosed with it due to air pollution and changing weather.
"Air pollution causes allergies and they cause asthma. This isn't something that only old people have. Young people can also have it and if not diagnosed quickly, causes a lot of problems in the future," says Dr Pangeni.
"In our country, most elderly people die of chronic obstructive pulmonary disease (COPD). People diagnosed with this find it hard to breathe and in many cases also develop pneumonia," says Dr Pangeni, adding this is curable if treated on time.
He adds if the government does not try to find a solution to the increasing air pollution, death due to CPOD will continue to increase. "It has long term effects and that means when diagnosed it will already be too late," says Dr Pangeni.
High blood pressure on the rise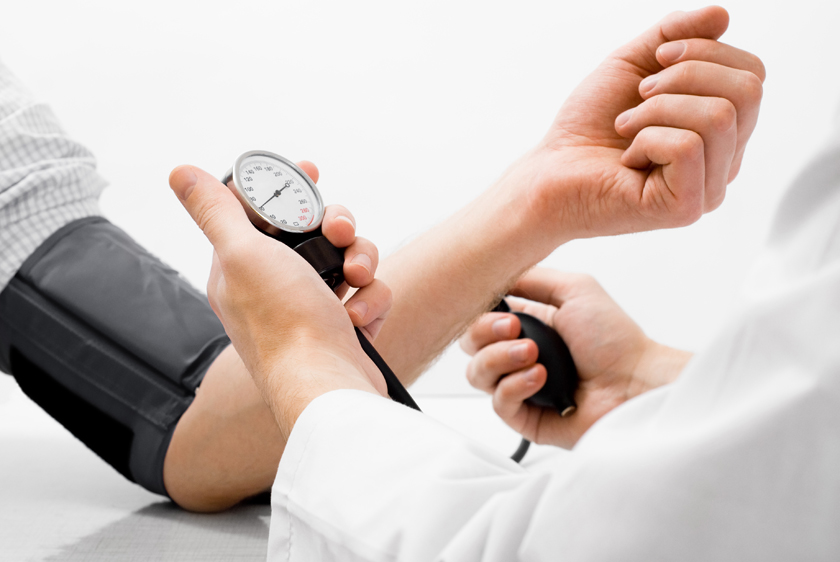 Another non-communicable disease is high blood pressure. According to research, around 45 per cent of men in the country will be diagnosed with high blood pressure by 2025. The research also states Nepal saw a 13 per cent rise in high blood pressure cases in men in the past two decades.
"Men over 30 who live in urban areas face this problem more than women and people who live in rural areas," says Dr Raja Ram Dhungana, the researcher.
Cardiologist Dr Harihar Khanal assumes over 35 per cent of people in urban areas suffer from high blood pressure.
"Everyone household has one. This happens due to unhealthy eating habits, stress, laziness and excess drinking," says Dr Khanal. "The only way to control this is medication, but people have to change their lifestyle too."
Dr Khanal says people should go to hospitals for regular check-ups because if their disease is diagnosed early on time, things can be improved."
"High blood pressure causes heart attacks, heart diseases and kidney issues," says Dr Khanal who says people have to change their lifestyle if they want to avoid high blood pressure.
In a survey conducted by the Epidemiology and Disease Control Division in 2019, around 4.7 million people in Nepal suffer from high blood pressure. Out of these, only 200,000 people's blood pressure has come under control by taking medicines. Many do not even take medicine fearing its side effects.
"This is a silent killer," says cardiologist Om Murti Anil. "People only realise they have high blood pressure when it's too late." He says that the symptoms and causes of high blood pressure should be taught from the secondary level in school.
Other reasons
Cases of non-communicable diseases like cancer, kidney issues and tuberculosis have also increased. "People are also dying due to accidents and air pollution. The government has to raise awareness regarding these cases," says Dr Khanal.
If you go ask the government which disease kills the most people, they do not have an exact number. But, according to preliminary research by various organisations, heart-related issues kill the most number of people.
"The Health Ministry knows this. It knows that non-communicable diseases are killing Nepalis. This is an epidemic on its own," says Dr Krishna Prasad Paudel from the ministry. "We have worked a lot to control communicable diseases. Now, it's time to work on non-communicable diseases."
Dr Paudel says the government brought a multisector work plan to combat non-communicable diseases. "We have brought a plan, but we need everybody's help from all sectors for its success," says Dr Paudel.
The work plan aims to decrease the death of people via non-communicable diseases by 25 per cent by 2025 and 33 per cent by 2030.
"If non-communicable diseases increase at the rate as they are increasing now, our health sector won't be able to cope with it," says Dr Paudel. "We are serious about combating this, but we need people from all sectors to help us. But, we've been here before", say public health experts.
Policies like these have been made before, but there have always been problems when it comes to their implementation. Public health expert Dr Sharad Wanta says policies like not allowing people to smoke in public are brought, but they are never implemented.
"It's small things like these that make a difference," says Wanta. Public health expert Dr Kedar Baral, however, says people need to change their way of life too and the government alone cannot solve it.
---
This story was translated from the original Nepali version and edited for clarity and length.