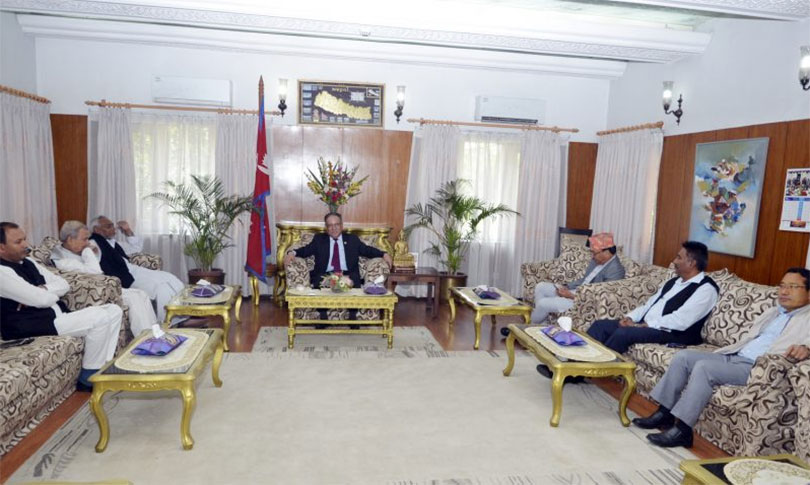 Kathmandu, May 15
Prime Minister Pushpa Kamal Dahal has said he will resign by the end of this week by addressing a Parliament meeting.
At a meeting with leaders of the Rastriya Janata Party Nepal at his residence in Baluwatar of Kathmandu today, the Prime Minister, however, said the caretaker government under his leadership would present the annual budget statement for next fiscal year on May 29.
Meanwhile, the Prime Minister assured that the constitution would be amended before the second phase of local level elections scheduled for June 14.
The RJPN has been demanding that the constitution be amended so as to make them participate in the polls.