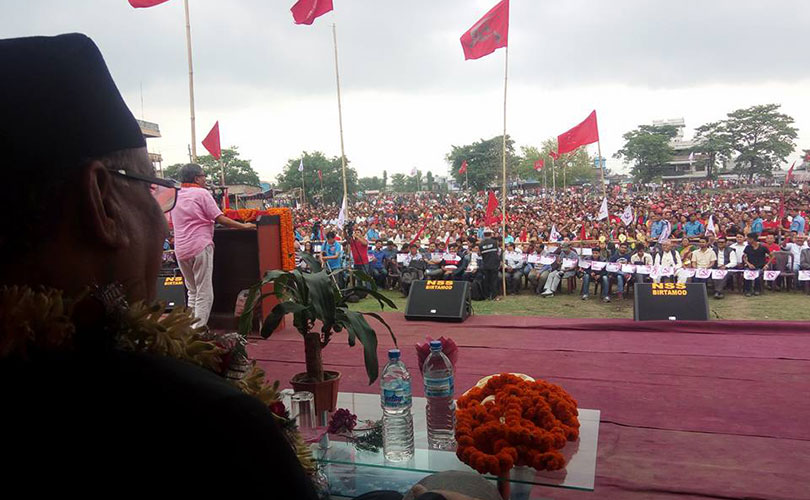 Jhapa, April 20
Prime Minister Pushpa Kamal Dahal said he would hold another round of talks with the Madheshi Morcha on Friday morning in a bid to convince them to take part in the polls.
Addressing a mass meeting organised by his CPN-Maoist Centre party in Birtamod of Jhapa district today, the Maoist leader urged the Madheshi parties to not to lose the opportunity.
Claiming that the government registered the second constitution amendment bill in order to address demands of agitating Madheshi parties, Dahal said if the parties still decided not to join the polls, it would be clear that they were not waging struggles for the people.
Expressing that people across the nation were excited to cast votes, he said it would be a historic blunder if the Madheshi Morcha decided to stay away from the elections.
"People want to be equipped with rights. They want to move ahead," he added.
"Rest assured that we will hold the elections on the scheduled date. No one can thwart the elections now. We will move ahead by combatting all conspiracies."