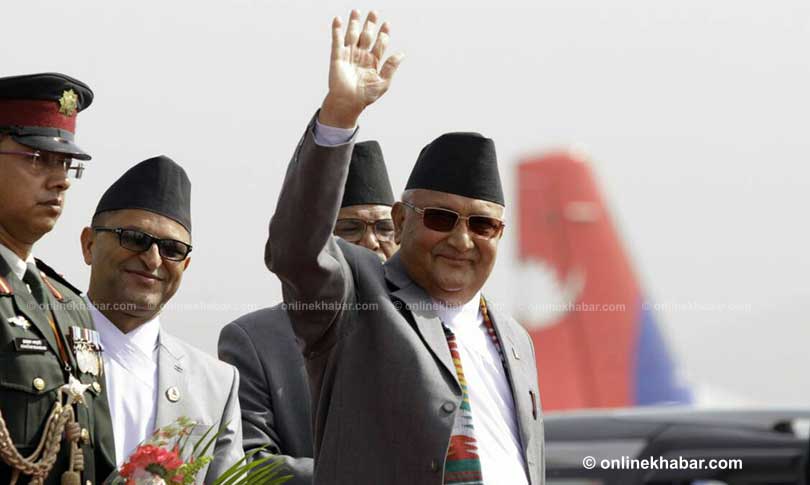 Kathmandu, June 2
Prime Minister KP Sharma Oli is to embark on a week-long trip to Europe on June 8.
During the trip, Oli will Switzerland, England, and France before returning to Nepal on June 16, informed the Ministry of Foreign Affairs.
Foreign Minister Pradeep Kumar Gyawali said that PM Oli will attend the ILO General Assembly hosted in Switzerland. In England, he will address the Nepali community at Oxford University.
PM Oli will then arrive in France on the June 12, where he will hold hi-level talks with French officials.