Kathmandu, May 6
The fourth edition of a photo exhibition, with #photoNepal, has begun at Nepal Tourism Board in Kathmandu.
Photojournalist Club (PJ Club) and Nepal Tourism Board are organising the event. Photos of Nepal selected at Nepal Photo Contest (Tourism) held in 2012 and 2014 are on display at the event.
Inaugurating the exhibition, social entrepreneur Anil Chitrakar said the photos are important because they highlight Nepal's touristic attractions. He said: There's a need to sell these pictures commercially.
A lot of people download pictures, Chitrakar said, adding: There's a need to upload pictures to promote Nepal's tourism sector globally.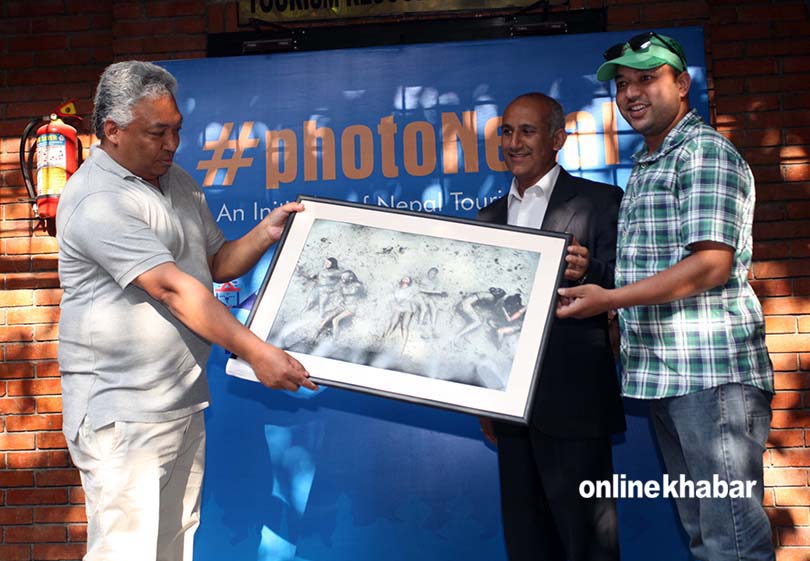 Dipak Raj Joshi, CEO at the NTB, expressed happiness for getting the opportunity to organise the photo exhibition in coordination with PJ Club. The exhibition started on Thursday and will continue till Saturday. PJ Club and NTB have appealed all to visit the exhibition, pointing that entry is free.