Once, sukuls used to be a daily essential in Nepali households. Gradually, people forgot them due to newer, easier options. But, some locals in a small town in Kathmandu are committed to their preservation.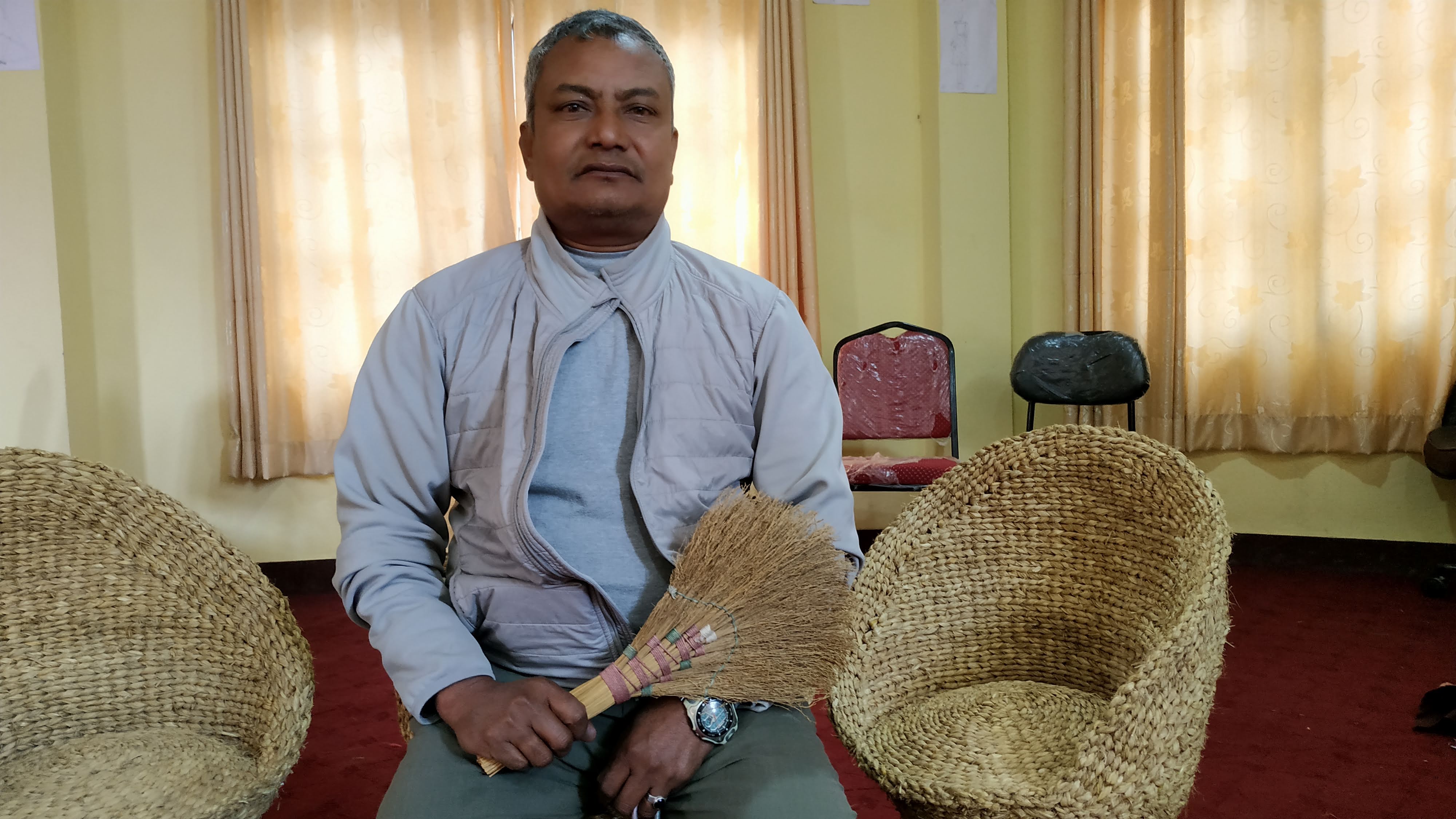 Krishna Kumar Maharjan, a resident of Siddhipur town in northeastern Lalitpur, does not remember when he learned to weave a sukul, a mat made up of rice straws.
The art of sukul weaving has been an integral part of this sexagenarian's life–he had known the skill from the farthest point of time, in his childhood, that he can remember today.
"Every household used to make sukuls here," says Maharjan, "Till a few years ago, all the chowks (courtyards) in the neighbourhood used to be filled with people making sukuls. But many have switched to other commodities now."
Through the past few decades, Maharjan and his neighbours in Siddhipur have seen the ebb and flow of the sukul-making tradition. Sad that the new generation is gradually forgetting the community art, they, however, have launched some efforts to keep it alive.
Commodity and culture
Sukuls, simply, are the mats that people weave with their hands using rice straws. It used to be a common household item for flooring and sitting purposes. Sukuls were useful in protecting the floors of a house from getting them damp. Summer or winter, they maintained the right temperature on the floors.
Besides its use-value, sukuls had been an integral part of the Newari culture. Primarily, Newars of Kathmandu used them as seats for gatherings such as communal parties (suku bhwey). The mats could also be used for drying grains.
Because sukuls are made of straw, they are biodegradable and environment-friendly. The users believe that sitting on a sukul is beneficial for health too as it reportedly helps in blood circulation and maintaining blood pressure.
However, there are some drawbacks also. The major disadvantage of a traditional sukul is that it produces a large amount of straw dust as it gets older; it could affect one's health. Locals of Siddhipur think this might be the reason why sukuls are replaced by other types of mats these days.
Else, they had already become a part of the town's identity. "Whenever you talk about Siddhipur, the tradition of sukul-weaving gets mentioned instantly," says Basudev Maharjan, the chairman of Mahalaxmi municipality's ward 6 committee.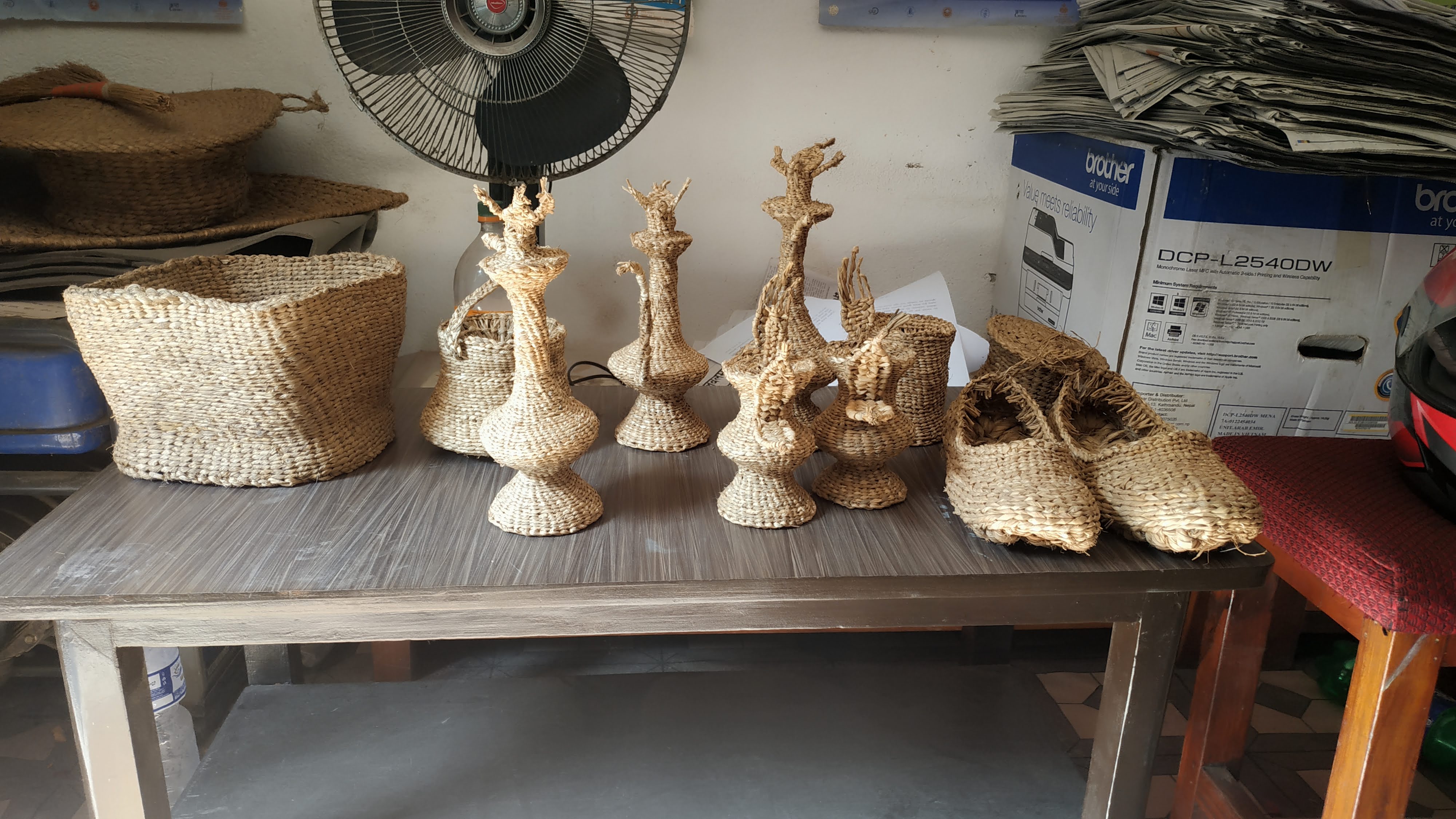 The decline
Though both Krishna and Basudev do not want the skill of weaving sukuls to die, they feel they are helpless–because the traditional art is gradually fading away. Owing to the availability of easier options, people are no more interested to spend hours and days to weave a simple mat.
"The youth here today are attracted to going abroad for study or work, not staying here to continue our tradition," says Basudev.
The lack of skilled human resources is not the only concern. As the population of Kathmandu Valley is growing dramatically, the paddy fields are shrinking, resulting in a severe shortage of raw material. Krishna informs, "There are a few powerful men in the community who are actively involved in the real estate business. Other people are constantly fighting for the protection of cultivable lands."
The ward chair is also aware of the problem. Hence, he says the ward office is committed to controlling the encroachment of the agricultural land. "We have prioritised promoting and preserving the sukul-making tradition in Siddhipur," he assures, "We have barred people to divide around 160 acres of the land in this ward into small plots for sale."
Hopes for rejuvenation
As the ward chair is committed to preserving the tradition, locals like Krishna hope that the dying art can be given a new lease of life. They have established a local institution named Community Learning Centre to consolidate their efforts. The centre, under Krishna's leadership, is exploring how the tradition can be commercialised so that the locals would consider it as a means of living. The locals are also experimenting with new designs, hoping they would sell well in the market.
Sukuls are still loved by people preferring traditional lifestyles. Moreover, many restaurants and hotels in Nepal and abroad – including in countries such as Japan and Germany – are ordering sukuls from Siddhipur, Krishna informs.
Hence, the centre, with the help of various sponsors and collaborations, has conducted many training sessions for locals to produce straw products of the highest quality. The participants have been enabled to produce customised materials including doormats, coasters, cushioned backrests, pen holders, shoes, among others on a commercial scale.
"We have been promoting and marketing our products," says Krishna, "We have participated in many exhibitions and many local events, during which hundreds of people observed our products."
To tackle the item's weakness that it produces dust, the sukul makers have begun to select the best available straws and process them with chemicals such as soda before weaving into a sukul. The processing has an additional benefit also that the sukuls produced that way last long, as long as 15 years, claims Krishna.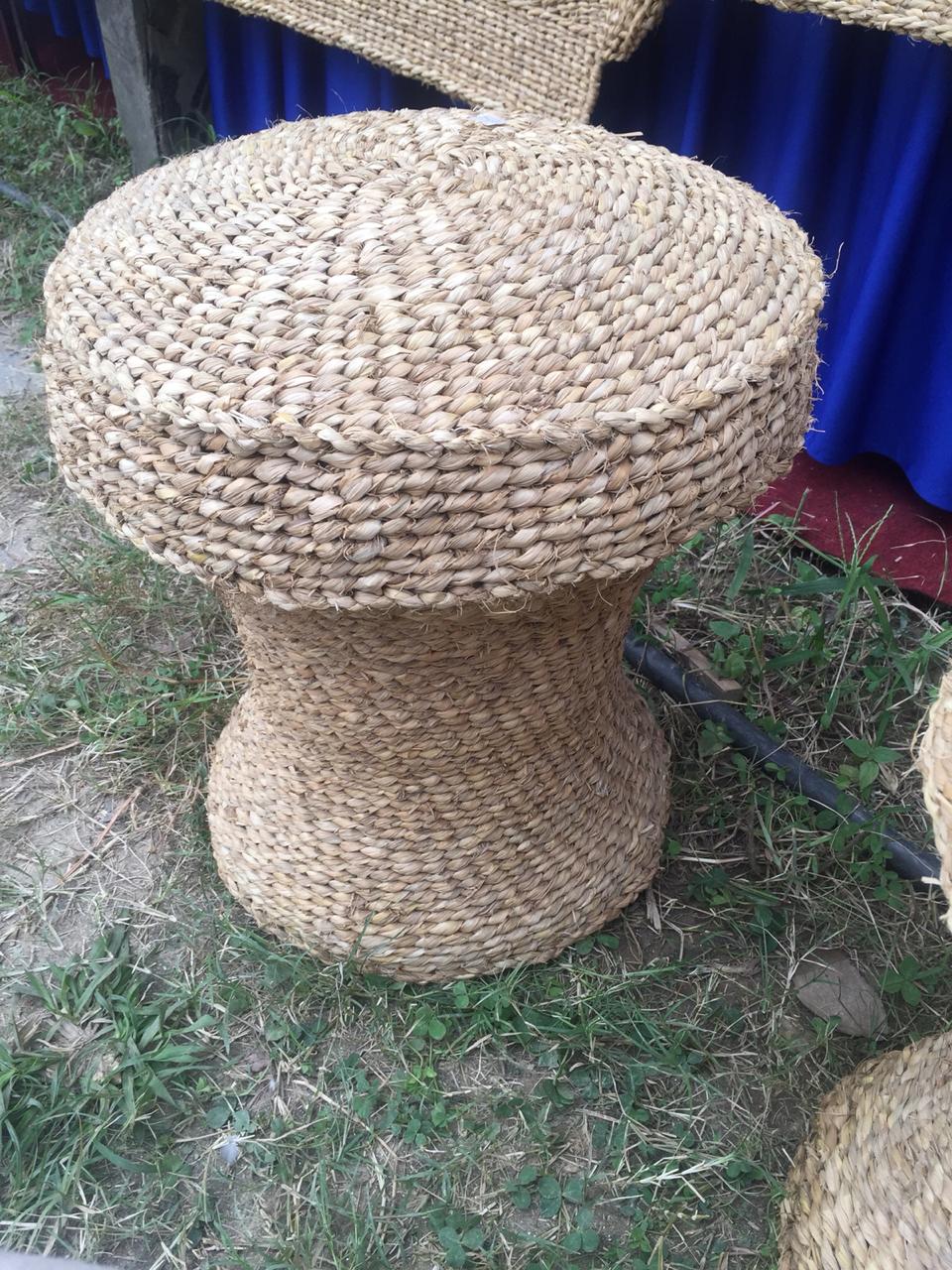 He thinks it can be a good livelihood option also because a person can earn around Rs 15,000 a month upon working regularly, for around two-three hours a day. "Of late, the demand has increased; sometimes we find it difficult to produce them in the required number," Krishna says.
He thinks sukul-making is not the only traditional art, and occupation, to suffer the downfall. While committing himself and his fellow neighbours to preserving it, he demands the government invest in preserving the art of making sukul, doko-dalo, and duna-tapari among others.
"The government should help us in marketing these products. If people can sustain themselves economically by taking on such arts, Nepal can flourish. At the same time, our social and cultural identities will be preserved."