Kathmandu, October 9
With the reconstruction of the historic Ranipokhari pond and the Balgopaleshwar temple therein over and water filled there to take the pond back to its life, the monument is waiting for its inauguration.
One of the major differences the public will see in the pond after the inauguration is about the temple at the centre of the pond. Whereas the temple was in the Gumbaz style before the earthquake, the reconstruction has adopted the Granthakut (Shikhar) style after archaeologists concluded that the temple's original style was Granthakut.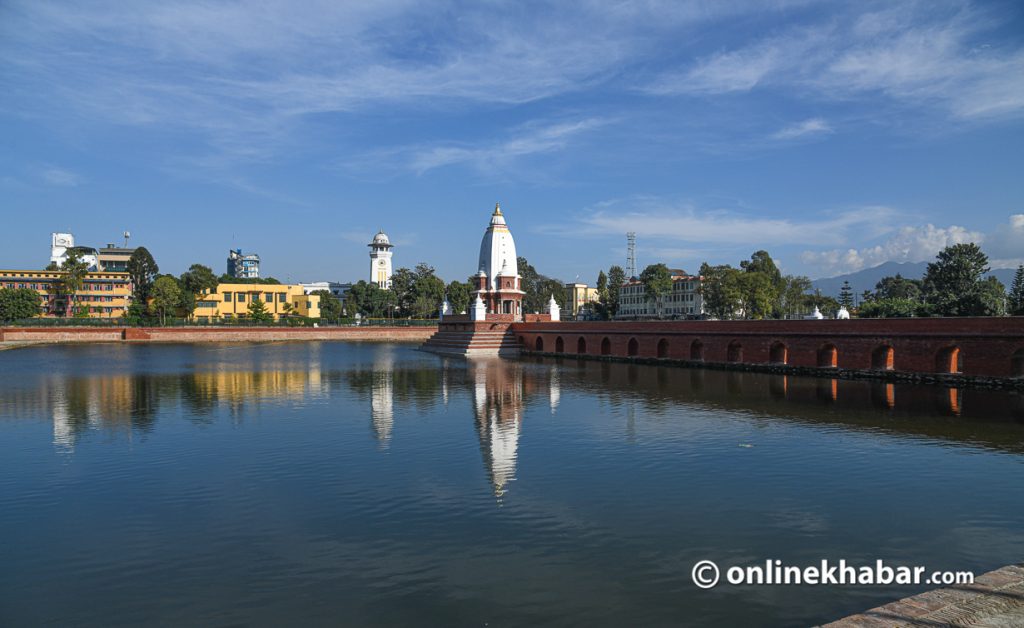 Before the temple's reconstruction was over, water had been filled in the pond.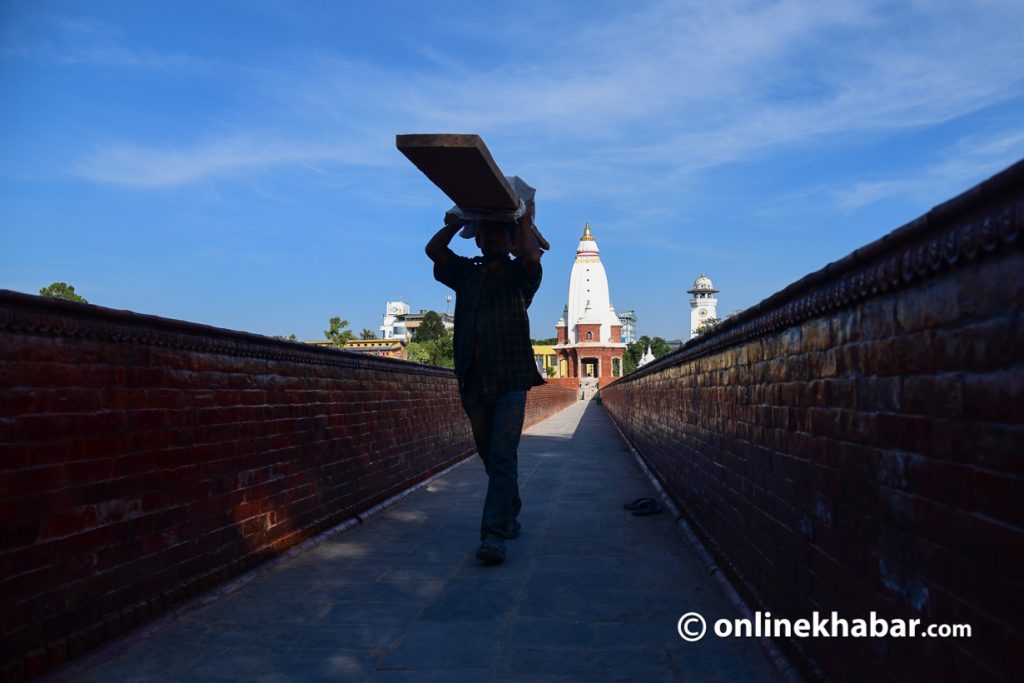 Now, works are underway to remove construction materials from the site and decorate it further, informs the National Reconstruction Authority.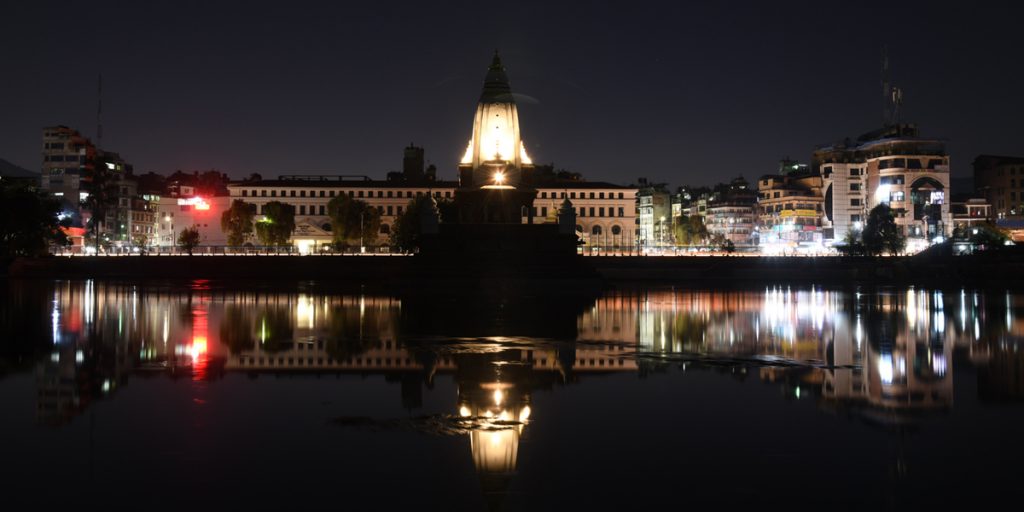 New lights are also being installed.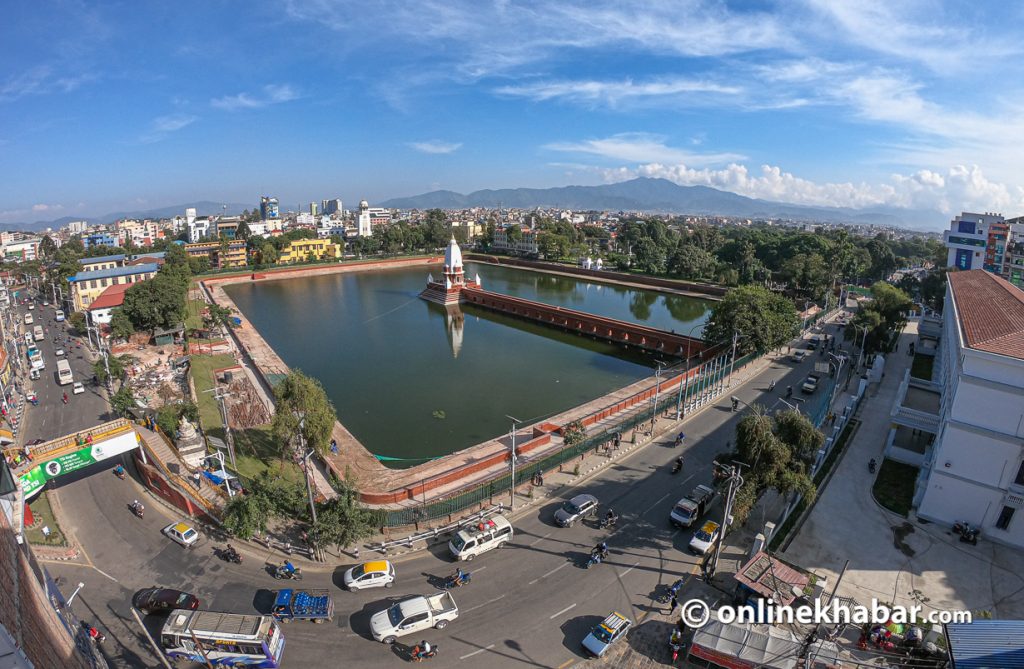 It has been learned the President Bidya Devi Bhandari will inaugurate the pond along with the historic Durbar High School on its edge that was also reconstructed following the 2015 earthquake.