If you are in Kathmandu, every corner you turn, every sight you look upon and your horizons include at least one temple. In these sites are idols of gods and goddesses, valuable heritage artefacts and inscriptions that carry social, religious, historical and sentimental values.
But, the city is being robbed of the deities one after the another recently. And, this has sent people into a frenzy to look out for idols. Locals and activists are also reaching museums, in and outside the country, to look for such heritage artefacts and find those that were lost somewhere between in the last decade to 100 years ago.
While efforts to recover the stolen heritage artefacts have yielded some results, activists still wonder how many other artefacts are yet to be returned to their original place. But, is demanding they be returned enough to preserve heritage sites and monuments here? The question, they say, is more pertinent when the city has not been able to effectively manage and preserve the recovered heritage artefacts in the participation of the locals as it was in the past.
A second home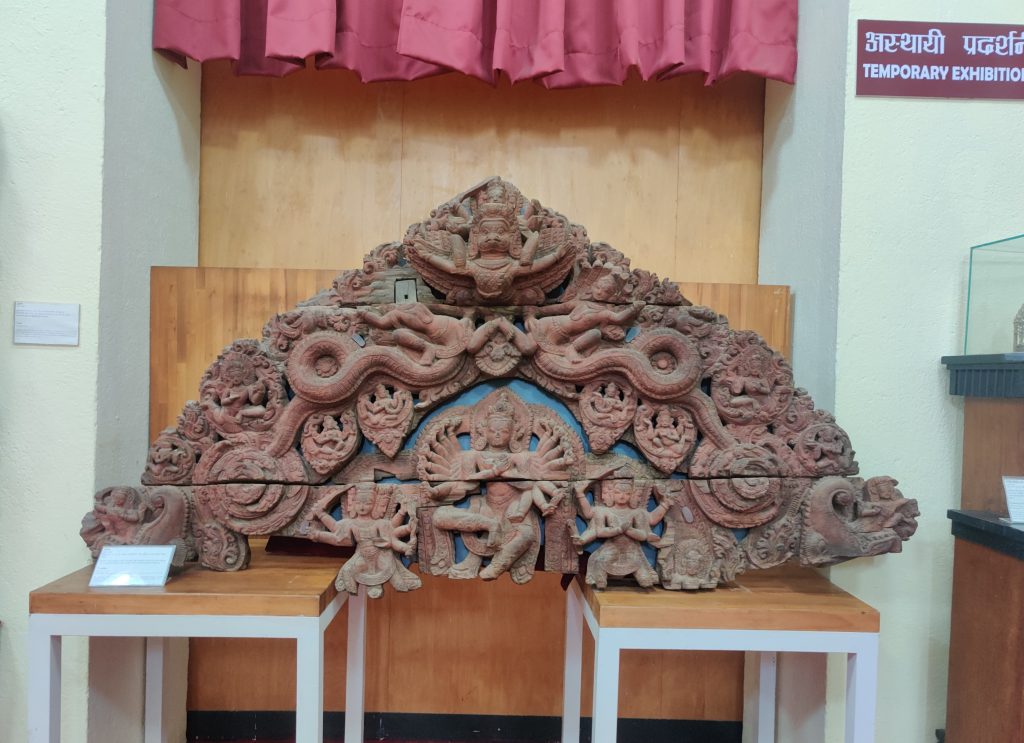 Collectively over 6,000 idols and heritage artefacts, including those recovered after years to decades, have found their second home in the valley's museums. The Patan Museum has more than 2,000 stone idols, big and small, in its care whereas the National Museum (Chhauni) has over 4,000 such artefacts. The Bhaktapur Museum is taking care of some 45 idols and artefacts collected only from the Durbar Square areas of the valley. Many of them were collected whereas others were handed over by the police as well as the individuals for safekeeping.
The acting executive director of Patan Museum, Suresh Man Lakhe, says more than half the heritage artefacts his museum has today were collected during the early 1990s although it started in 1959. "That was the time when more idols were being stolen and sold abroad whereas people were building more houses and roads were being dug for transportation and water supply systems."
On the other hand, the National Museum mostly has idols from the 1970s to 1990s, the decades that report many theft and disappearance cases. "Due to socio-political unrest and a lack of information about religion or social importance as well as history, many idols were stolen and misplaced. Maybe it was also for the oblivious state among people; they didn't think the idols would be stolen the way they got stolen," says the museum chief Jayaram Shrestha.
Yet, activist Yadav Lal Kayastha has grave concerns about how the recovered heritage artefacts are kept. "It is wrong that our heritage, our hopes and faith are being locked in dark storerooms, stacked together. They are not in locals' access, but locals not just want to see them but worship too." It is even more wrong for the idols to go from museum to museum, he adds.
"Are gods to be kept in museums?" asks Kayastha, demanding that museums return the idols and restore the religious as well as sentimental attachment among people. At the very least, he demands the public have access to see their gods, pray, perform nitya puja (daily worships) and continue to feel hope in life.
Homecoming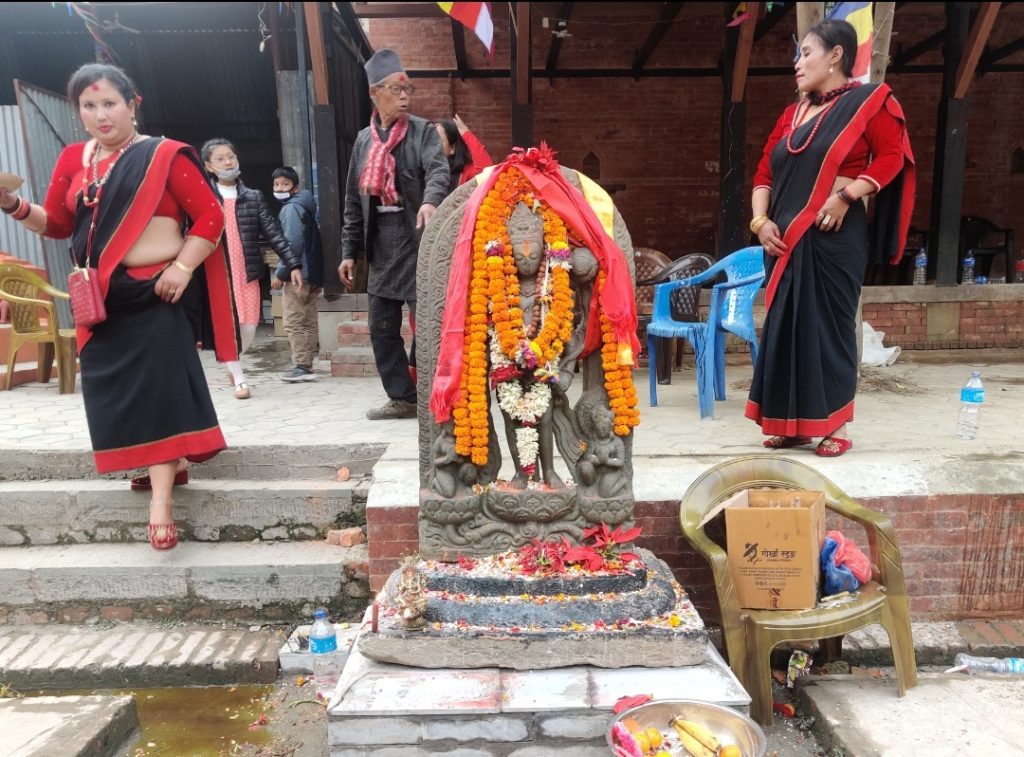 Yet, museums defend that the heritage artefacts in storerooms are safe and all idols are accounted for. Nonetheless, they confess the space is definitely cramped as they do not have space or budget for better management. They also say they are ready to help the locals retrieve the deities like in the cases of Uma Maheshwar and Laxmi Narayan idols of Lalitpur and Padmapani Lokeshwar idol of Naxal.
Under Ancient Monument Preservation Act (1956) and its 2015 amendment, there is a provision that if the heritage artefacts received under the Department of Archaeology are to be returned or reinstated, they need to be handed over to the owners or guthiyars (locals) given they have substantial proof along with the recommendation letter from their respective chief district officers or local government chiefs.
Lakhe says, "Once the proof, textual or graphical, is submitted, we go for field supervision and verify the claim to move with the handover. Along with that, we need assurance that the idols will be reinstated with religious sentiment as before and they will be taken care of and will not suffer any damage or loss thereafter. Museums also follow up when deemed necessary."
Museums assure that they will facilitate anyone who is in need as per the Act and 1970 UNESCO convention as well as their moral obligation. They say they are in full favour of emptying their stores if it means that the heritage artefacts can be returned to their rightful places. But, they stress it has to follow due process.
Meanwhile, Kayastha, who was influential in the process to bring Padmapani Lokeshwar home, says, "Because I am known to have aggressively campaigned for this issue, I got some help from their side. But, anyone who reaches their doors has to be tangled in their complicated procedures."
A lack of clarity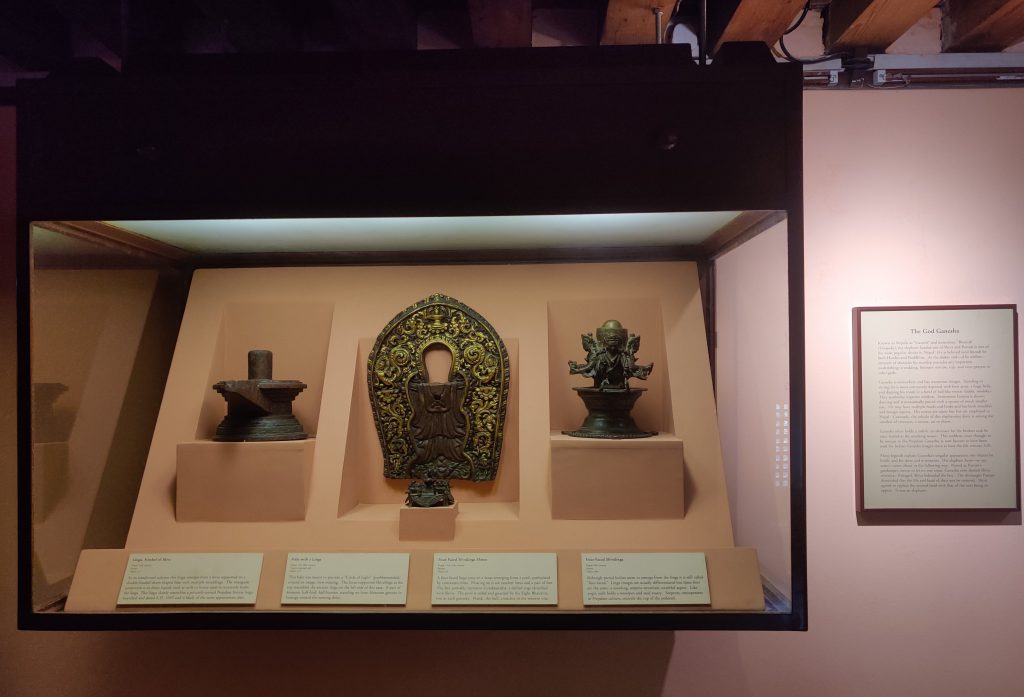 Further, museums say they have substantial reasons to preserve the cultural heritage artefacts as they have been doing and they are following protocols. "Most of the heritage artefacts in our collection have a lot of unidentified information. After our basic research, we know their iconography but not about their origins, their temples or even their importance. Metal objects are more difficult to get information about given they were recovered from residential areas," says Lakhe, adding returning them to the locals without proof will mean they will suffer the same fate again.
Shrestha agrees that a lack of proper information has made the handover process complicated. "But now, we are doing it properly with photos and digital documentation, so that it has been easier."
Out of the total, Shrestha says the National Museum has photographs and basic information about around 2,000 idols. Lain Singh Bangdel's Stolen images of Nepal has been a major source for them.
To get more information from the locals, museums say they are holding exhibitions of recovered heritage artefacts from time to time. They hold a permanent exhibition (for foreigners and tourists) and other temporary exhibitions (more targeted at locals). There may be theme-based exhibitions too.
Shrestha shares, "We select the idols, set a narrative and choose the heritage artefacts that have aesthetic value as well cultural importance. We use them in rotation so that they are all exhibited."
But, Lakhe complains the Patan Museum's last temporary exhibition, held from November 2021 to January 2022, had about 15 stone idols and saw no locals. Shrestha also adds that the National Museum has also seen a similar fate with little to no participation with no claims from locals.
Minimal local initiation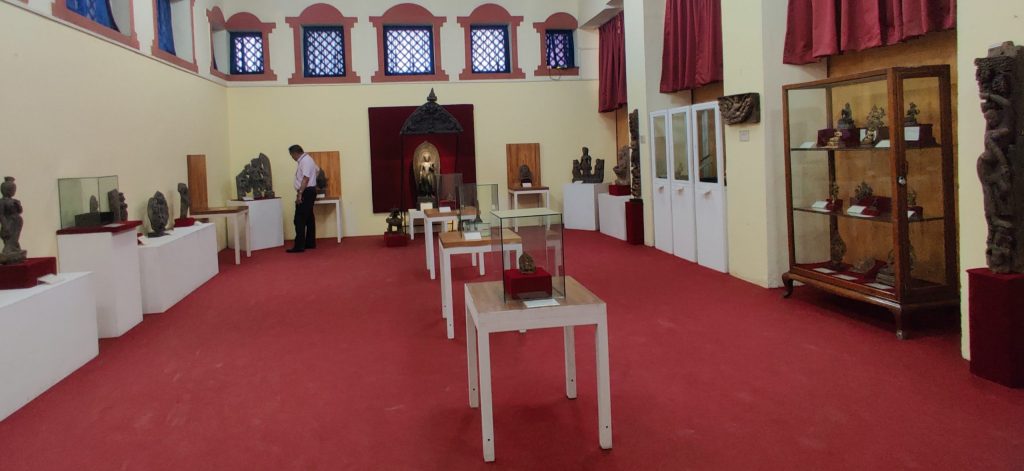 Lakhe and Shrestha complain locals' less interest in the restoration of recovered heritage artefacts is credited to the poor museum-going culture. "Young people would rather go to high-end restaurants than museums. Those who go do not know why they are going to the museum, what the museum believes in, its themes or even its speciality. We have arranged guided tours here too yet rarely do people opt for that."
Lakhe says if there is an idol missing, locals should come, initiate talks and ask for the museums' cooperation to find and return it. If they do not, they can surely complain about it. But, locals need to be proactive, they need to search for the information they need.
But, Kayastha counters the museums giving such excuses are a reflection of how little effort they have put in. "They are only dumping their responsibilities to the crowd who have their own worries of surviving and making a living. Unlike locals, they are paid to do the job of heritage conservation. Asking the public to take the first step is utterly wrong and irresponsible."
Kayastha stresses that only when they open the gates for people will they know about their heritage artefacts. "If you have to pay a fee every time you want to see your idol, people will hesitate. Devotees (not tourists) should have free access to see and worship their gods that are inside."
To increase public knowledge, Shrestha says the National Museum has introduced a virtual reality tour of the museum to entice the public. Also, it plans to make public the inventory of cultural heritage artefacts it protects with basic details transparent, for people to browse through, he assures.
He is hopeful for the future as people today are more aware of their identity and ancestral property.
Next steps
Shrestha says the National Museum has not been able to perform as intended as far as the restoration of recovered cultural heritage artefacts is concerned. "Museums are not being proactive also because of the lack of museum-operating rules and guidelines that promote coordination among all three tiers of the government."
But, museums have been working in coordination to collect information, increase exhibition visibility, and conduct training along with inter or intra-museum events. Shrestha envisions reaching out to community-based museums next. Lakhe also says the Patan Museum will also hold more focus group discussions and interaction programmes to involve more people.
Acknowledging the gap, Shrestha says the National Museum is now designing a yearly programme and also preparing for school-level courses to reach door to door. "The course is being designed in cooperation with the Lumbini Buddhist University. It will underline the roles of the local units, locals and the government to protect and preserve heritage. If Covid had not happened, we could have made progress as intended."
Kayastha is also hopeful to find a way to reach the locals even through informal education programmes to educate the young generation.