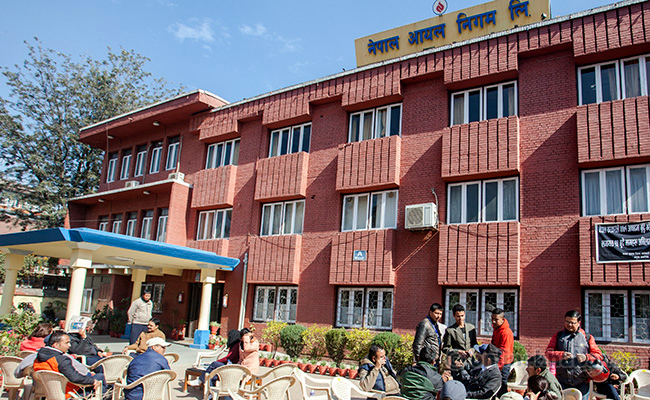 Kathmandu, August 4
Concluding that there were serious irregularities in Nepal Oil Corporation's recent purchase of lands in various places of the country to construct petroleum storage facilities, Public Accounts Committee in Parliament has directed Commission for the Investigation of Abuse of Authority to investigate into the case and take action against the guilty.
A PAC meeting held today concluded that the NOC's handling of recent deals was against procurement procedures set in the Land Acquisition Act and had mala fide intents.
While the Act calls on government corporations to buy land directly from owners, the NOC transacted through middlemen and called for tenders to serve vested interests, PAC concluded.
Likewise, the price paid for the lands has been found too higher than the market rate.
Though the anti-corruption constitutional body had once said it was investigating into the NOC, the CIAA is so far keeping mum over the land purchase, resulting into public criticism.
CIAA Chief Deep Basnyat, however, recently said that investigation was underway and action would be taken after conclusion of the probe.
PAC directs Sajha Prakash to submit financial details
Meanwhile, the Committee also directed government-owned Sajha Prakashan to furnish it with details of financial and administrative status of the organisation within next five days.
The directive was issued after media reported that its General Manager Dolindra Prasad Sharma was involved in irregularities.
Sharma, who was presented at the PAC meeting today, however, refuted the charges and challenged the House panel to launch an investigation.