While working at the Patan Museum, Rabindra Puri used to hop from one chok (courtyard) to another. In the early 1990s, it was his daily ritual and an escape from any roadblock in his work. But, he then went to Raymond University, Germany, to pursue a master's degree in development policies. Once graduated, he came back and returned to his old inspiration some years later–only to find several changes that he had never expected.
Shocked and baffled by how much the courtyards had changed, he struggled internally to decipher the process of the destruction. Then, he decided to buy a chicken farm in Banepa and build a house for himself there. "Everyone called me crazy for buying an old farm instead of building a big house," says Puri, sharing how his journey started to make Namuna Ghar and how the initiative transformed into Rabindra Puri Foundation that has done some remarkable works in conserving the cultural heritage of Nepal.
OnlineKhabar, on the occasion of World Heritage Day, caught up with heritage conservationist Puri to talk about heritage, culture and his recent works. Excerpts:
What are the implications of World Heritage Day for you?
The United Nations had come up with a whole lot of these international days to create awareness. World Heritage Day is one of them. Many are making great efforts to make people aware, bring about change, and explore more possibilities of heritage conservation. So, what we should focus on is what we are doing, rather than why. Just running behind the international day will not save our heritage, we have to get actively involved.
Our heritage, tangible and intangible, is our asset. In the 2015 earthquake, a lot of heritage got lost or destroyed. But, what we are missing is the realisation that humans have destroyed up to 90 per cent of the heritage we had, in the past five years, more than what the natural disaster ever could.
But, don't you think people are making progress in terms of heritage conservation today? There are examples of reconstructing Ranipokhari and raising voice for Kamalpokhari.
The new generation is already making quite a progress. When I fought first, I had no mentor, no supporter, not even one. Now, there are a lot who are involved in heritage activism, encouraging each other and the newer generations.
Social media and the internet have become some of the indispensable tools for the younger generation. To educate, inform and gather people anything regarding what is happening around has become very easy.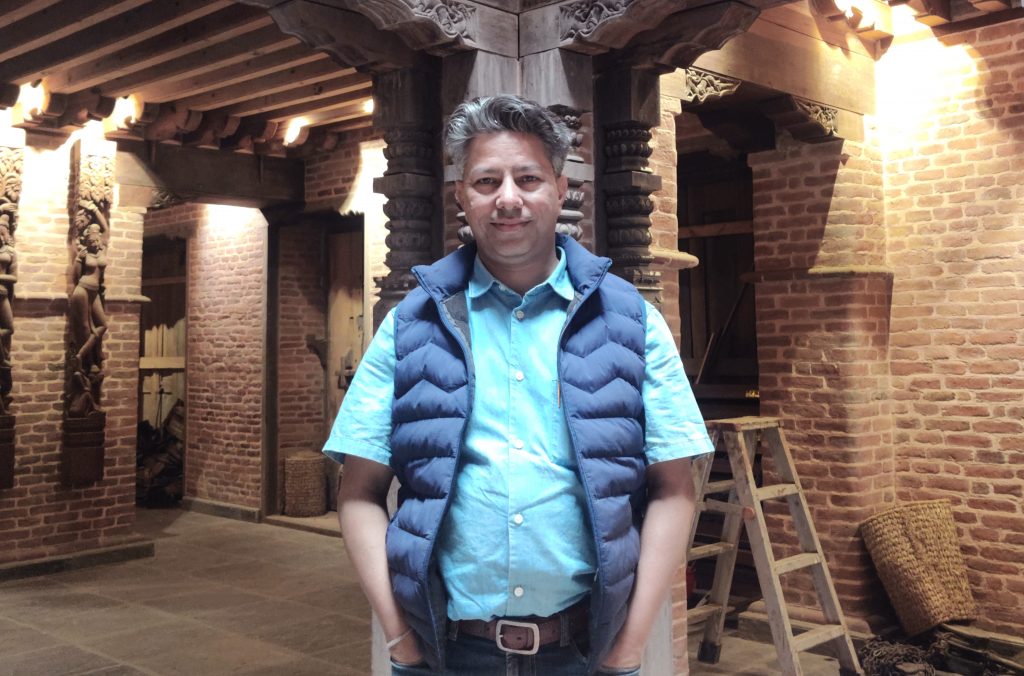 A big part of the heritage is the architecture, and it seems it is your focus. Where does Nepal stand on the skills and the human resources the country needs today?
A lot of our structures are from the Malla and Lichhavi periods. The architecture is so intricate and world-class that it used to be one of the top 10 architectural designs of the world, it is still top 10 in ancient architecture. But, again, sadly we are yet to realise why that is important.
We have so much to learn from ancient architecture. Authorities are pushing concrete as the way to development and stability, but concrete has a lifetime of 50 years only. So, they cannot survive the next big earthquake, for sure.
But, to learn about it, we do not have to go far. In Bhaktapur, we have Nyatapol, the tallest, largest temple that has withstood five mega earthquakes without damage. Yet, we are still pushing concrete.
We have great craftsmen who know their craft and can even today create structures that are earthquake resistant, vastu (ancient eastern architectural code)-friendly and have beautiful intricate designs.
So, where is the country lacking when it comes to heritage conservation?
Our education system is lacking a lot. In Germany, they teach Newa architecture. But here, we are yet to recognise that we need to teach the craft, technology, and culture in our schools and textbooks.
Teaching the younger generation academically is the way to move forward. I have tried to convince the authorities about the plan, proposed to design and offered to teach for free as well, but they have not taken it seriously, let alone prioritise or practise it.
I repeat, in the past five years only, we have destroyed so much heritage, tangible and intangible. The lack we see is the awareness and sensitivity from the authorities, unnecessary demolition of heritage sites, and reconstructing them unnecessarily with new, concrete items.
The most debated topic regarding Dharahara reconstruction is also one such example. They used completely new materials instead of recycling the old ones like it was the norm before. Then used concrete to build something that will be more detrimental to people in future disasters. And, they completely ignored the possibility to make a memorial park that could have been made or prioritise Sundhara that is a much older heritage.
You are associated with the Namuna Ghar and Namuna Gaun projects as well. Can other people replicate the projects in the already concrete jungle of Kathmandu?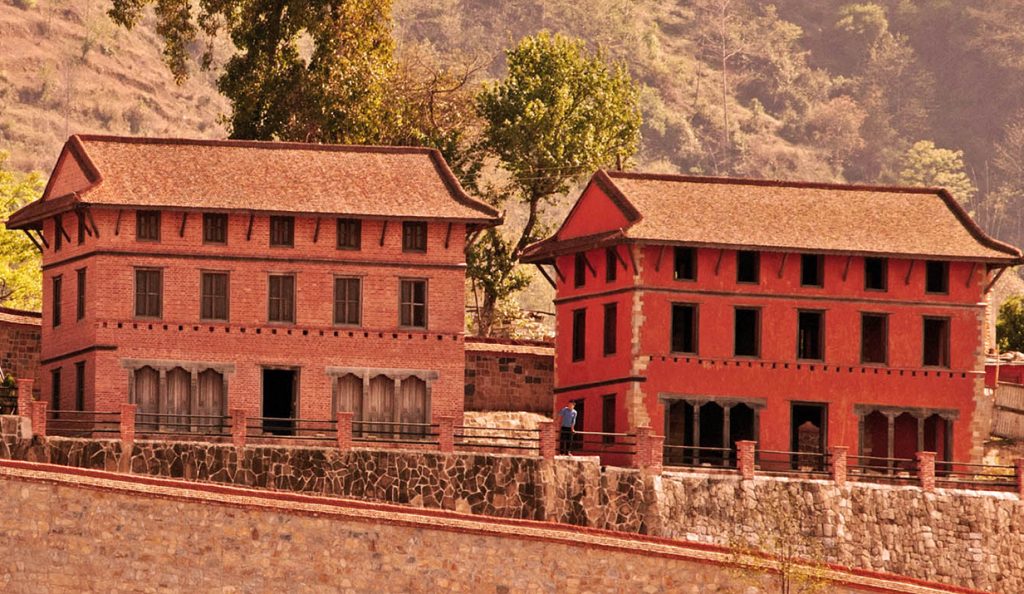 People are already inclining towards making traditional Newa-style houses in and around the valley. But, the irony is that the properties are surrounded by tall, concrete houses, so anyone wanting to build traditional four-storey houses, as practised in ancient times, are discouraged.
But, it is still possible. Similar projects are already going on in Chainpur (Gorkha), Dapcha and Panauti (Kavre), and parts within the Kathmandu valley.
And, the demand has been increasing, in terms of human resources too. To meet that, I also started Nepal Vocational Academy to produce skilled people. We can now collectively produce over 200 people annually, with the aim to produce 1,000 people soon.
You are also involved in the development of the Museum of Stolen Art. How is that going? And, with the stolen idols that have recently been sent back, can you suggest how one can avoid such crimes in the future?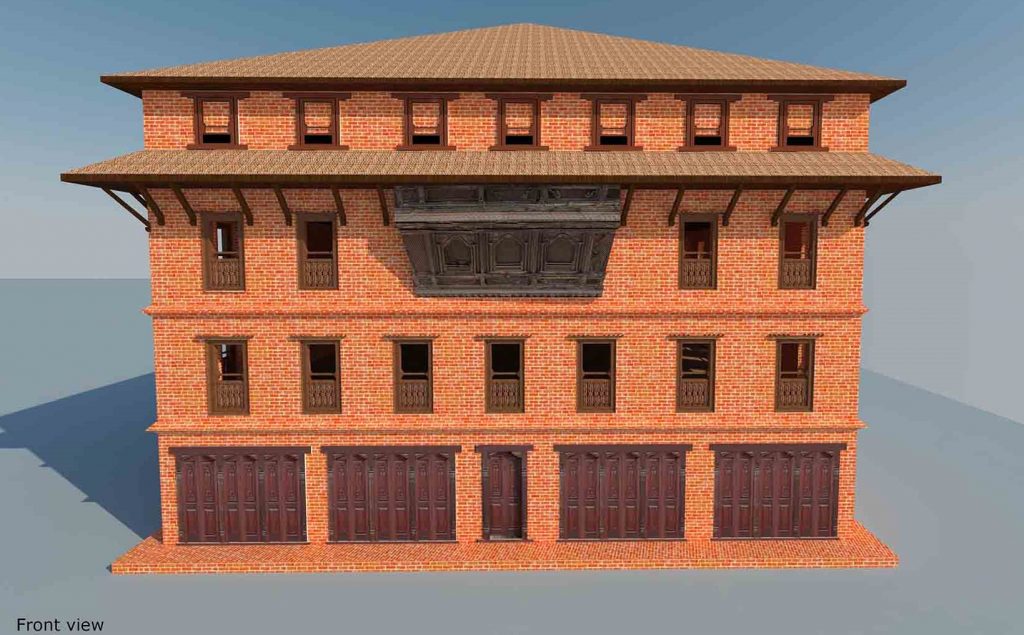 The lockdown pushed back our plans to open the museum by December 2022, in Panauti. We are planning to exhibit replicas of 50 important stolen idols; we are already done with making replicas of about 40 idols.
But, when we open, we want people who visit to connect and get emotionally shaken up. The museum will make sure that the community will be informed and be active about the preservation of the stolen arts and idols. It was also to change the pattern from where the stolen art and images were stored in museums, away from the community.
In many cases, idols were stolen because people did not advance or even take a look out of their houses when they heard noises in the temples. If only we get the community aware of the history and importance of the idols and temples, we can save heritage more robustly than now.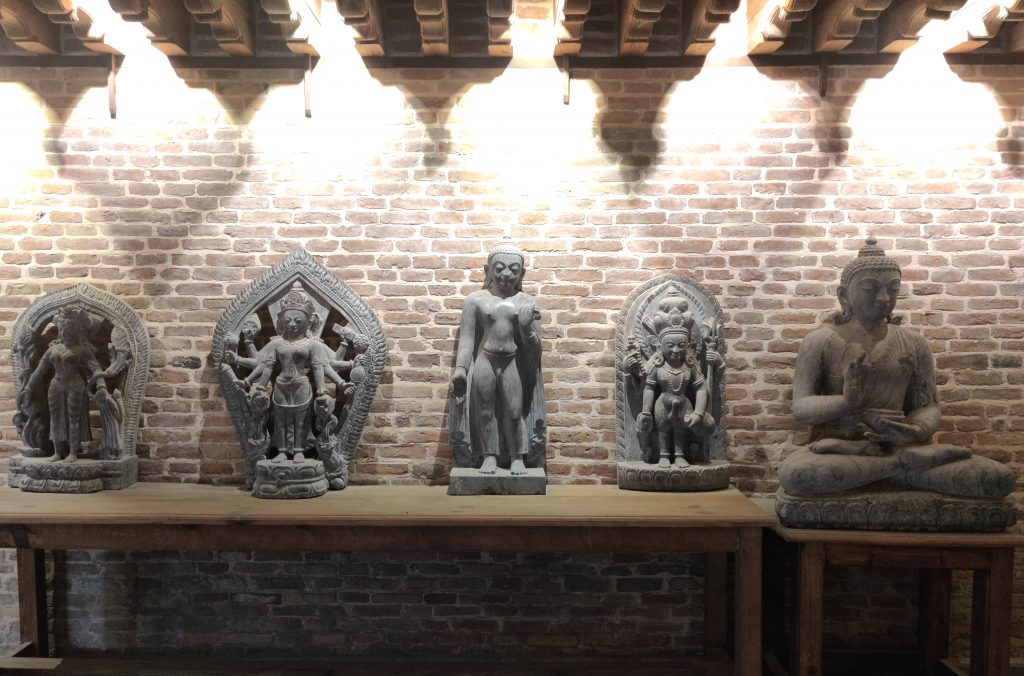 For example, the Laxmi-Narayan idol that was stolen, Nepal got it back recently and it is being installed back in its original temple. This gives me hope that people will now feel responsible to protect their property.
So, then what in your opinion will save the heritage in the long run?
My personal interest is in making the core city area around Sundhara, Basantapur, and Thamel a vehicle-free zone. It is the area where the majority of our heritage lies. If we can just declare the whole area so, we can save the heritage.
In a world where people and the authorities are trying to revive dead cities like Venice, we have the traditions and people who follow and enjoy the heritage-rich cities and their culture already. While they are paying people and dressing them up just to give tourists that authentic look, we do not have to do it; our cities are not dead yet; we do not have to pay them.
It is our duty to cherish and continue to practise the culture, to entertain others, and earn from them, and have a relaxed lifestyle. And, with the natural resources, cultural diversity, the perfect weather yearlong and the hospitality we are known for, heritage tourism is the way to save our rich culture.