These days in Kathmandu, you see a group of people demonstrating for the conservation of Kamalpokhari, another researching the history of lo:hitis inside the Tribhuvan International Airport, and yet another group reviving old temples and chaityas. Similar groups can be seen mobilising cleaning lo:hitis and ponds in Bhaktapur, and other cleaning temples and ponds in Patan.
The movements got expedited in the post-earthquake scenario and are still prominent during the pandemic. Do these movements hint that people have started caring more about the heritage and culture of the ancient city with a rich history? Has the country's capital entered the age of heritage renaissance?
Activists think it is just a reality check, not a renaissance yet.
Diverse observations
Activists unanimously agree that there is a progression and people have joined the movements more frequently thanks to social media and increasing dialogues around heritage and cultural conservation.
But, an architect working in heritage conservation, Alina Tamrakar, says the country is still in a transition phase and a lot needs to be done. Heritage activist and lawyer Lisha Dangol also says this is not the point to get satisfied that it is enough.
Heritage activist Alok Siddhi Tuladhar has observed this as a cyclic process. "We were at a peak once, then it went down during the two generations before me, as they did not care about the heritage. It is picking the pace once again, now and it will now be up to the next generations to save and restore what we have lost."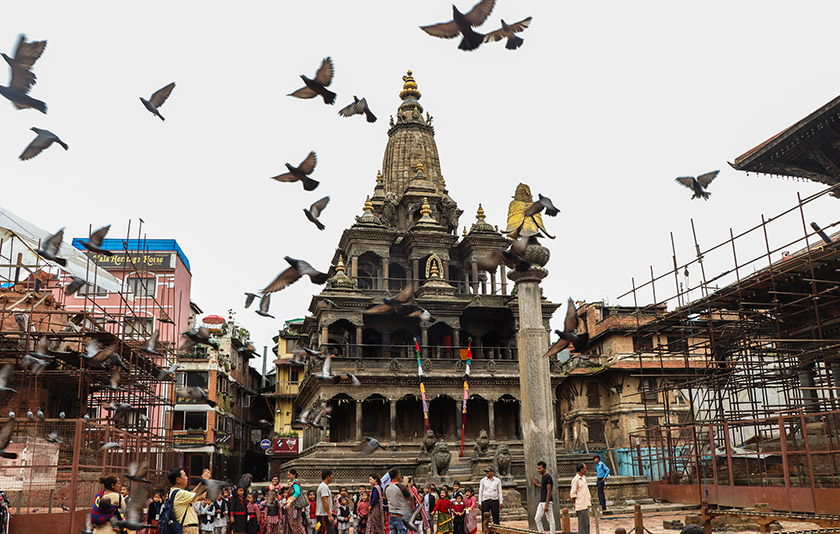 The key, he says, is to work together. "I fear, if we do not work now, by the time the next generation gets authority or consciousness to work, the heritage will be destroyed," Tuladhar expresses his concerns.
Observations also show that many times, people joining the cause not always make an educated choice. "Of course, the number helps in showing that the cause is important, and it is appreciated. But, the number should be backed by reasons. Those joining fresh should inquire more, learn about the cause in-depth, culturally and legally," says Lisha Dangol.
If not, she adds, the movements will follow the trend of getting cooled down rather quickly. On this, Tuladhar answers, "People want results quickly, but unfortunately in this sector, we do not see that. In some cases, it might take years and generations. And, it discourages many."
Tamrakar says, "People are yet to understand the importance of heritage in their lives. They have not understood the meaning of loss. When we have something, we take it for granted or ignore it, we do not realise its value."
Reasons for activeness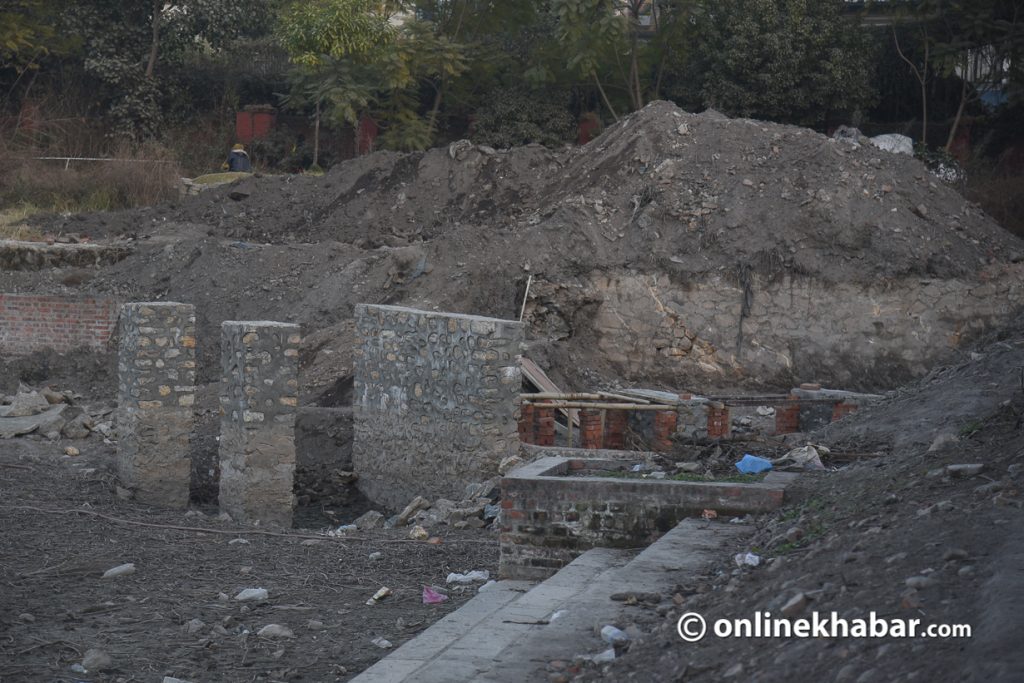 If people have not realised the importance of heritage, why are they active in the campaigns anyway?
"It depends on the ownership that a person feels with the cause and the heritage. I indulged in the field of cultural study because I did not get the answers from my older generations," Tamrakar says, "Our culture and festivals are unique, they all have meanings and specific importance. So, for me, it is about going back to my roots and preserving it."
Public interest litigator Sanjay Adhikari says, "I am active in the cause because I feel the pain of not having my unique heritage and culture. I relate to that emotion and fight for those who have their identities. But, one cannot imagine the pain unless they have lost it. And, I do not wish for that day to come."
But the biggest problem hindering public involvement, says Adhikari, is that people have assigned the duty and right of heritage conservation to a certain caste group [the Newa: community]. "The heritage sites are ours too, all the non-Newa: community and the world. We have to develop that ownership within ourselves, leave behind all the stereotypes and biases that are fed to us."
That is why only a few public interest litigations (PILs) and right to information applications (RTI applications) on these topics, views Adhikari.
"Nepal has signed the Convention concerning the Protection of the World Cultural and Natural Heritage endorsed by UNESCO in 1972. It has also signed the Convention for the Safeguarding of the Intangible Cultural Heritage in 2010. Yet, people are unaware of the fact or what it means for our heritage," says Adhikari.
"There is the Ancient Monument Preservation Act, 1956, in Nepal. But the definitions are unclear, they are not implemented and any heritage-related rights given to the public regarding the heritage falls under the third generation rights. They go unnoticed," complains Adhikari, adding he campaigns to change this.
"There is also a gap between emotions and practicality," he adds, "It is very easy to challenge, come out to the streets and protest one day. But, we are setting precedences for future generations, so we have to know the legalities and protect the legal entities that work for heritage conservation as well."
Challenges from authorities
But, what Adhikari says hints that the heritage conservation campaign is not easy. Very frequently, the activists and campaigners are at odds with authorities.
Tamrakar agrees and adds, "Activists are seen as obstacles to development. But, we are fed up with development advertised to us by authorities. We need to change the definition of development and understand, in heritage, development means preservation."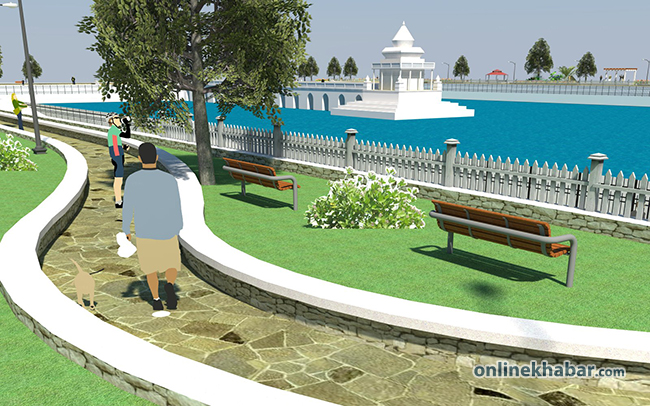 "Post the 2015 earthquake, we have had the opportunity to learn and make it better for the future. Rushing for reconstruction and beautifying everything is not the way. Authorities should see why the trend is repeating, and change their approach," suggests Tamrakar.
Meanwhile, Adhikari thinks there are other reasons for this hostility too. "The bureaucracy is not informed (of the importance of heritage). Moreover, the nation is driven by politics and political issues whereas heritage is their least concern. Even now, with the House dissolution, the focus has shifted,"
"Ignorance at all levels, from locals to the higher officials, is very high while the heritage suffers. The problem is that we only consider actions as crimes, however, not the omission or failure of the officials to conduct their duties," he adds.
The road after reality check
"We got a reality check after 2015, we got to know that if we do not take steps now, the next generation will not get to experience our heritage and culture, neither will they learn to value them," warns Tamrakar.
The biggest step forward is to educate people and get involved in the movements, agree the activists.
"Those who are already educated and experts involved in the activism should make sure that each and every individual is aware of the cause as well, culturally and legally, to transform the number of people as a force," says lawyer Lisha Dangol, adding, "Tangible results, for various reasons, take a long time and that prolonged time discourages many. Meanwhile, the activists also should have patience, optimism, and not seek immediate results."
Tamrakar suggests, "All should have a sense of ownership and realise 'if I do not preserve it today, the next generation might not get to experience it'. Having said that, they should also be given some responsibility and power," she stresses.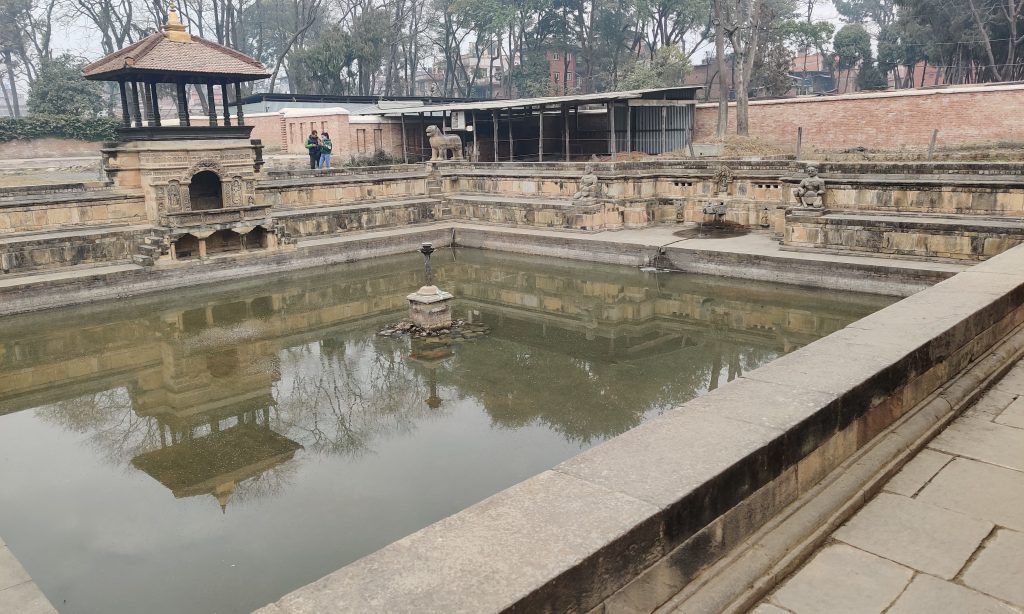 Meanwhile, Sanjay Adhikari suggests, "We start from the schools." The curriculum should be revised, he says, "For example, there are books that says there are 10 UNESCO-listed heritage sites in Nepal. We need to make them understand there are only four as the Kathmandu valley itself is one heritage site." Then, the children should be informed of concerning rules and regulations, according to him.
If handled properly, heritage conservation can generate money it needs on its own, Adhikari suggests. "The 13-day funeral ritual is observed only here, the sound of the musical instruments–like dhime, khin, etc.–are unique to Nepal, and the underground caves that were built by the communists during the civil war. They are great topics for research worldwide and we can capitalise on this uniqueness to encourage heritage entrepreneurship."