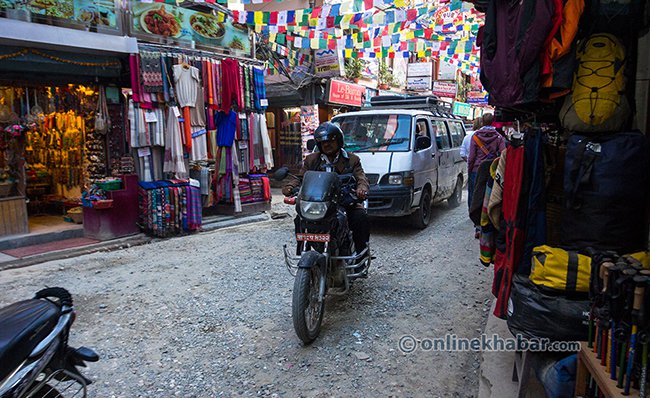 Kathmandu, October 16
People's representatives in Ward 26 of Kathmandu Metropolitan City are planning to bar vehicles from plying roads in Thamel, a popular tourism hub of the city, very soon.
Ward Chairperson Khyamraj Tiwari says discussions are underway with the Metropolitan City, Metropolitan Traffic Police Division and tourism entrepreneurs of Thamel to bar vehicles in the area so as to facilitate the smooth mobility of tourists.
Meanwhile, the Metropolitan City has allocated Rs 10 billion to blacktop roads of Thamel.
Tiwari says the amount was released to make the area beautiful and prosperous.