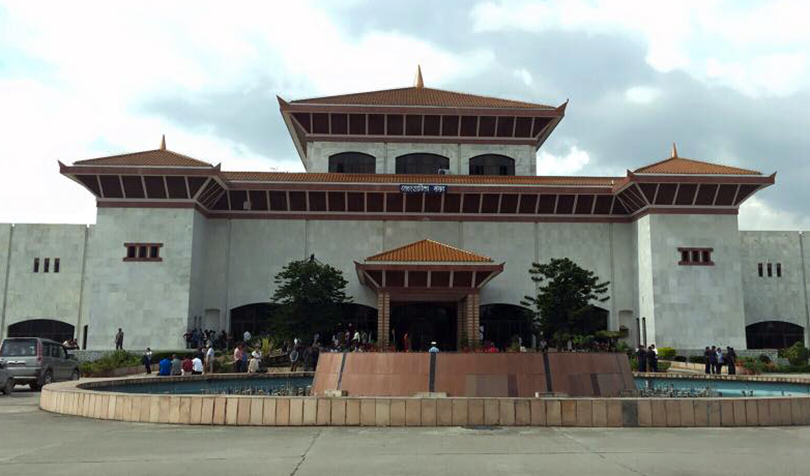 Kathmandu, January 6
Lawmakers of the main opposition Nepali Congress on Sunday chanted slogans in protest of the government in a meeting of the House of Representatives after Speaker Krishna Bahadur Mahara barred them from asking questions to Prime Minister KP Sharma Oli.
Prime Minister Oli had addressed the House meeting today. After around one hour of the address, the opposition lawmakers drew the attention of the Speaker, seeking time to ask questions to the PM.
In response, Mahara said there was no time available for the question and answer as the PM just briefed the House about activities of the government.
Then, the lawmakers created noises to obstructed the meeting.
Following that, Mahara announced that a limited number of the lawmakers would be allowed to ask the questions and asked Minendra Rijal to raise his concerns.
Rijal said his party would not agree on the Speaker's plan and demanded that all lawmakers wishing to question the PM be given a chance.
Mahara, however, did not pay any heed and said no one would be allowed to question.
The opposition lawmakers continued their sloganeering as the Speaker tried to move ahead with the previous schedule.
Following the hullabaloo, Mahara put off the meeting for 15 minutes.